'Fortnite' Was 2018's Most-Played Nintendo Switch Game in Europe
Beating out all of Nintendo's first party titles.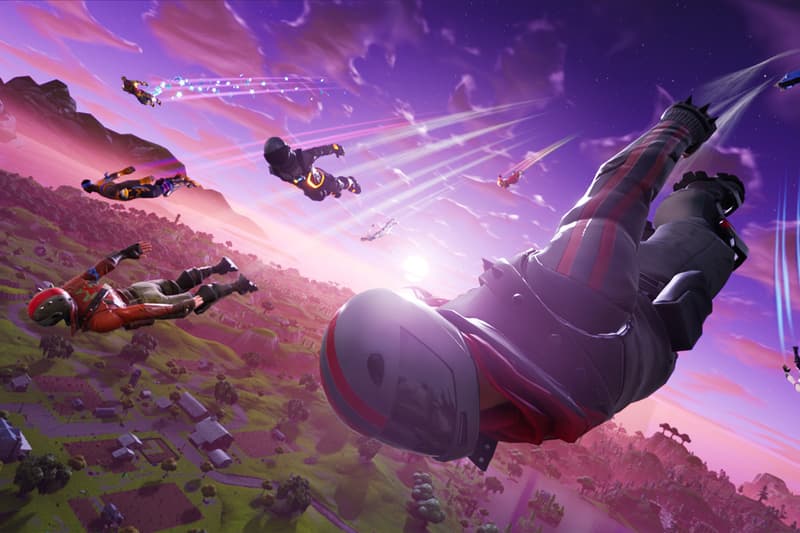 Although Nintendo had plenty of exclusive and hotly anticipated titles last year, Epic Games' Fortnite became the Nintendo Switch's most played title in Europe.
The game was ported halfway through 2018 to the Switch, but due to its high popularity, free-to-play aspect, and the console's portable capabilities, Fortnite beat out first party titles like The Legend of Zelda: Breath of the Wild and Super Mario Odyssey, which came out much earlier.
The news comes from Nintendo's in-console news feature, which is currently listing games that were played the most cumulatively throughout last year.
Something else to note from the list below is the inclusion of titles like Pokémon: Lets Go Pikachu/Eevee and Super Smash Bros. Ultimate, which were released toward the tail-end of 2018 in November and December, respectively.
1. Fortnite
2. The Legend of Zelda: Breath of the Wild
3. Super Mario Odyssey
4. Splatoon 2
5. Mario Kart 8 Deluxe
6. FIFA 19
7. Minecraft
8. Pokemon: Let's Go, Pikachu
9. Pokemon: Let's Go, Eevee
10. Xenoblade Chronicles 2
11. The Elder Scrolls V: Skyrim
12. Rocket League
13. Mario + Rabbids: Kingdom Battle
14. Pokémon Quest
15. Stardew Valley
16. Dragon Ball Xenoverse 2
17. Octopath Traveler
18. Super Smash Bros. Ultimate
19. Paladins
20. Super Mario Party
21. Mario Tennis Aces
In other gaming news, Soulja Boy's newest console looks like a PlayStation Vita.