SEGA Japan's Mini Mega Drive Genesis Console Has Been Delayed
The system may now be releasing worldwide.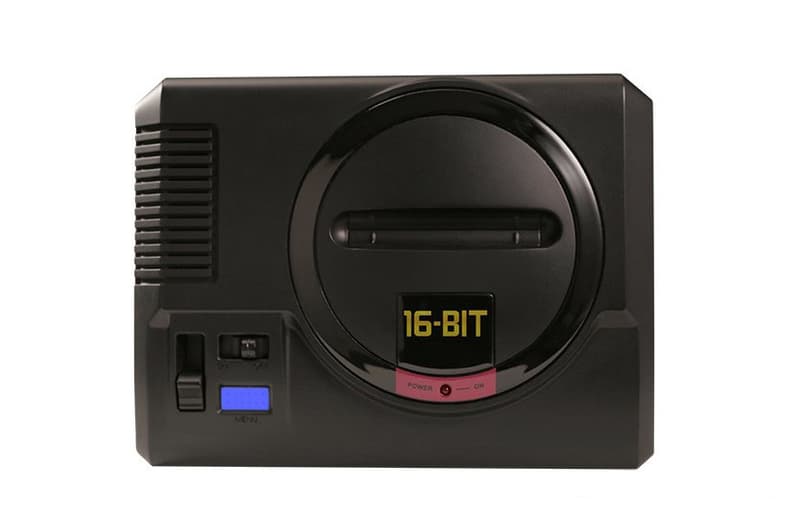 Following its announcement earlier this year, SEGA Japan's Mini Mega Drive Genesis has now been delayed until 2019. It was previously scheduled to release this year, coinciding with the 30th anniversary of the original SEGA Genesis.
This news broke soon before the announcement of Sony's upcoming miniature PlayStation Classic, which will feature titles like Final Fantasy VII, Tekken 3, and Crash Bandicoot. Peculiarly, Nintendo recently announced that SEGA Mega Drive Classics, a collection of SEGA games released for consoles, will be ported to the Nintendo Switch. The title includes Sonic the Hedgehog, Streets of Rage, Altered Beast, Shinobi and several other retro games.
Although details on the Mini Mega Drive, including what games will come installed, are scarce, SEGA has now decided to also release a Mini Genesis simultaneously worldwide and says the delay is to ensure the product is at its highest quality.
The release of retro games on mini retro consoles began with Nintendo and the release of its NES Classic. The success of that and it's successor the SNES Mini has pushed game companies to utilize their older IPs for fans hungry for nostalgia.
In other news, here's everything you need to know about Nintendo Switch Online.
【お知らせ】セガフェス 2018で発表した「メガドライブ ミニ(仮称)」の発売を2019年に変更いたします。本年発売に向けて開発を行っておりましたが、特に海外のお客様からの反響が大きく、改めて北米は"GENESIS"、欧州は欧州版"Mega Drive"を再現したモデルを準備し、全世界で同時期に発売予定です。

— セガ公式アカウント (@SEGA_OFFICIAL) September 19, 2018