Music Modernization Act Passes Despite Drama
It's a huge day for the music industry.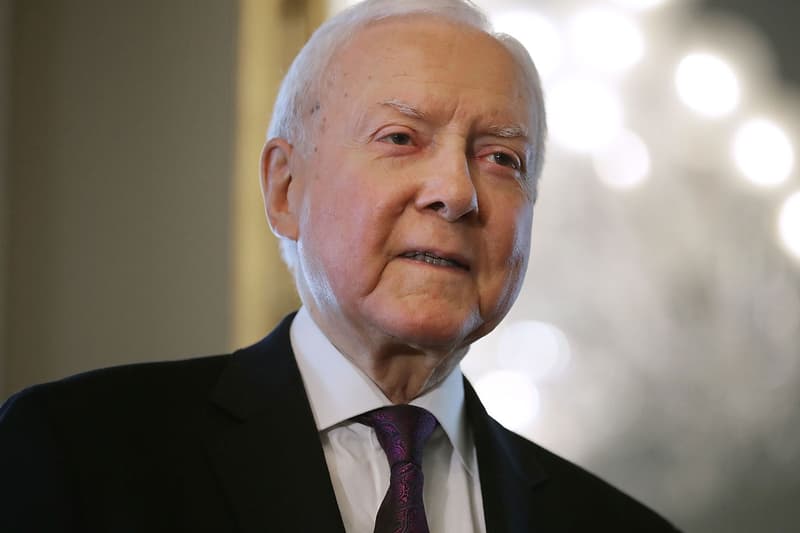 It was a historic day in the music industry as The Music Modernization Act (MMA) was passed unanimously in the US Senate Tuesday (Spet. 18) evening, as Billboard reports. The MMA act will accomplish three major things: Making sure songwriters and artists receive royalties on songs recorded before 1972; allocating royalties for music producers; and updating licensing and royalty rules for streaming services to pay rights-holders in a more streamlined way. The goal of the act was to update antiquated music copyright laws plus protect songwriters and artists in the streaming age.
"With this bill, we are one step closer to historic reform for our badly outdated music laws," says Orrin Hatch, the U.S. senator most responsible for pushing the bill through Congress, in a statement.
The bill passes despite internal music industry drama. Disputes over the bill started this year with performing rights organization SESAC when they disagreed about an aspect of the bill and started a fight among songwriters, artists and various music rights groups before eventually dying down.
Satellite radio giant SiriusXM, voiced their objection from the start, point specifically to a provision that requires the company to pay a new set of royalties on pre-1972 recordings. A number of musicians, songwriters, and executives penned a letter to SiriusXM Radio parent company Liberty Media threatening to boycott the company over its opposition to the MMA act. Paul McCartney, Don Henley, Stevie Nicks, Katy Perry, Charlie Puth, Tom Waits, Carole King, Carly Simon, Pink, Sia, John Legend, Mick Fleetwood, Steven Tyler and Joe Perry, Karen O and Nick Zinner, Chrissie Hynde, Shirley Manson, and the Pixies' Joey Santiago we just some of the artists opposing SiriusXM.