Stream Lil Peep and XXXTentacion's Posthumous Collaboration
With another version dropping next week.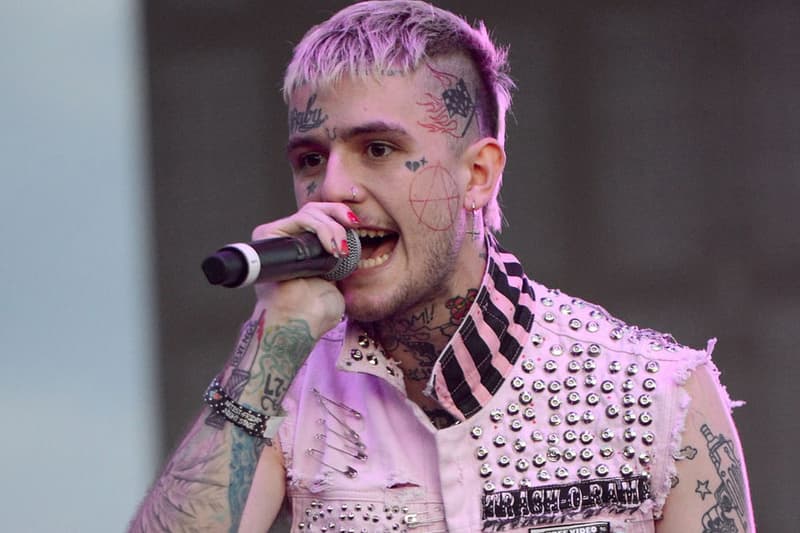 After the collaboration was teased by Fat Nick last month, the joint posthumous track from late rappers Lil Peep and XXXTentacion has now released. Titled "Falling Down," the track is cowritten by ILoveMakonnen and features production from Mike WiLL Made-It.
According to ILoveMakonnen, Lil Peep's parts were recorded while he was in the studio in London, before he passed away in November last year. X then heard a snippet of the song on YouTube and recorded his parts for it before his death earlier this year. The original version of the track, titled "Sunshine On Your Skin" and featuring just Lil Peep and ILoveMakonnen, is due to drop next week.
The track has received criticism in the build-up to its release, with friends of Lil Peep speaking out against the track. Last month, Peep's fellow GothBoiClique affiliate Fish Narc revealed that "Peep had never heard the XXX feature." Fish Narc went on to explain his objections to the track to his Instagram followers: "[Peep] explicitly rejected XXX for his abuse of women, spent time and money getting XXX's songs removed from his Spotify playlists, and wouldn't have co-signed that song. Don't listen to it. This shit is people trying to make money off him. He never would have signed up for that, he did not like XXXTentacion."
You can stream "Falling Down" below.
In other music news, Lil Uzi Vert released the first track from Eternal Awake.