Fat Nick Reveals Upcoming XXXTentacion & Lil Peep Collab
Denying the beef between the two late rappers.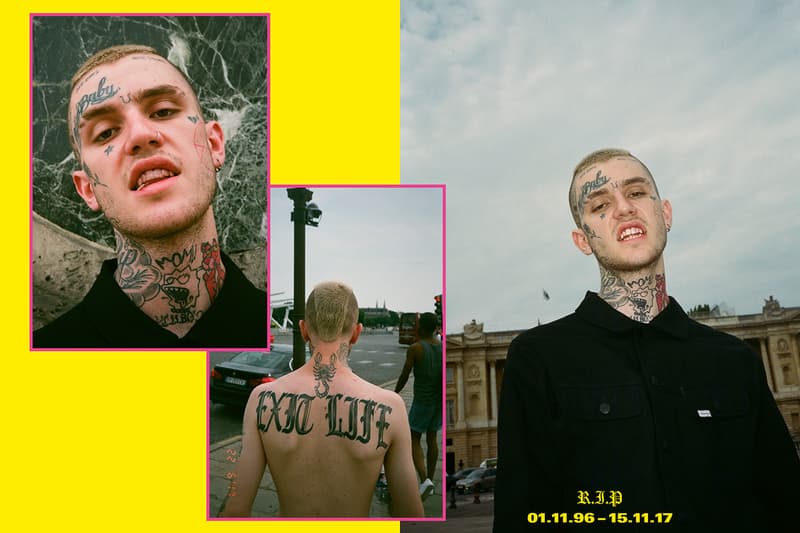 With eyes still on XXXTentacion's tragic murder, Florida figure Fat Nick recently revealed an upcoming collaboration between X and late rapper Lil Peep.
Taking to Twitter, Fat Nick announced the team up with an audio clip of what appears to be X talking to Nick following the passing of Peep. The conversation in the clip reveals that the two late rappers were on good terms before they passed and that comments made by X about the "Awful Things" rapper were taken out of context or untrue. Nick also went on to note that the upcoming track is not a composite record after fans suggested the song would be made up of recycled verses. Shortly after iLoveMakonnen revealed his involvement on the collab stating, "I am honoured to have co-written this song that X was inspired to be a part of, shortly before he died. Peep and I always believed that music heals and brings people together in a way nothing else can."
Check out the announcement below and stay tuned for the upcoming XXXTentacion and Lil Peep collab.
In case you missed it, check out our this week's best new tracks from Quavo, Kaytranada, Kanye West, Bones, Stimulator Jones and More.
Right before peep passed we had a conversation about X & after His tour we where all gonna meet & chill at X's. I called X & he was super happy about it . Unfortunately they couldnt link up . But Im so happy this record is comin out ,no bad blood no "beef" nothin .All positivity pic.twitter.com/spLSMpFIQk

— The Real Fat Nick (@_FatNick) August 17, 2018
Lol no it's not

X recorded his verse on that song that's not cut from another record https://t.co/1KyxMrldjQ

— The Real Fat Nick (@_FatNick) August 18, 2018
PS

Im going by the conversation I had with peep

The conversation WE had not no one else

— The Real Fat Nick (@_FatNick) August 18, 2018