Best New Tracks: Kevin Gates, Jon Hopkins, Open Mike Eagle, Dijon and More
Diversity is the major theme for this week's best new tracks.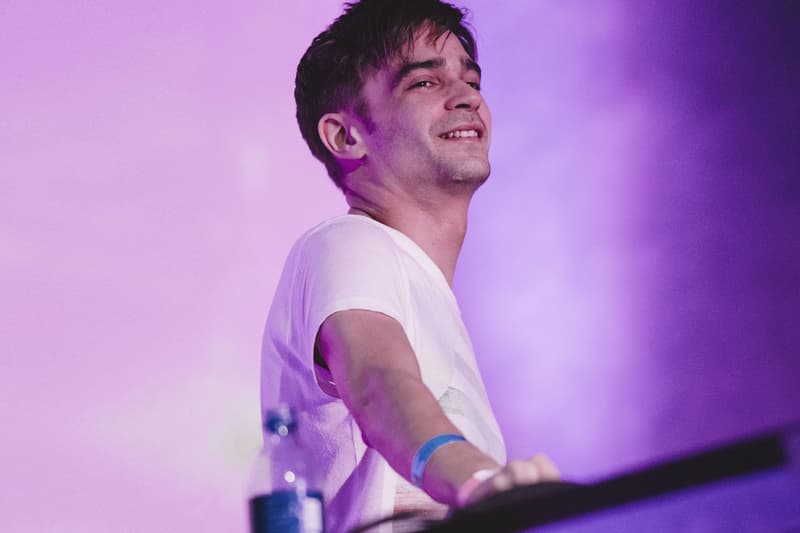 Last week, our Best New Tracks series spotlighted high-profile new releases from Wale, Innanet James, The 1975, Swizz Beatz, Killy and Eearz.
We continue to shine a light on all sides of the genre spectrum for the latest entry in our weekly roundup series. This time around, we're showcasing new releases from Jon Hopkins, Munya, Open Mike Eagle, Dijon, Petite Noir & Danny Brown, Kevin Gates, Power Pleasant, Masego and Yung Bleu. From Chicago to Baton Rouge, our latest Best New Tracks piece has you covered just in time for the weekend.
Jon Hopkins – "Singularity"
English producer Jon Hopkins released one of the best albums of 2018 so far with Singularity. This week, he dropped the music video for its title track, and its a mind trip. Viewers watch two strangers go through a wide range of emotions and director Seb Edwards captures the moments beautifully.
Jon Hopkins says of the video: "This is the single most epic video I've ever had made. Seb has been a friend and collaborator for nearly 15 years now, but this is the first opportunity we've had to work with total freedom on a video for my own music. The power of what he has done left me speechless the first time I saw it. He translated the themes of destruction and defiance that I fed into the music into a powerful, violent ballet between male and female and I totally love it."
Munya – "If I'm Gone Tomorrow (It's Because of Aliens)"
Quebec's MUNYA shares the second single off her forthcoming sophomore EP, Delmano. "If I'm Gone Tomorrow (It's Because of Aliens)" is an Independence Day-inspired song plus MUNYA's first release in English and not in her native language, French. It's a wonderful song that makes you feel like your flying, brightening the atmosphere in any room.
"When I was a kid I really loved the movie Independence Day," Munya explains. "One night, years later I was home alone and I kept hearing really weird loud noises, not like a truck driving by, but a truck crashing into a building over and over. It freaked me out so bad I called my boyfriend and told him that if I'm gone tomorrow it's because of aliens…he wouldn't stop laughing at me. I was so mad he wouldn't take me seriously I didn't sleep that night and instead, I wrote this breakup song.
Open Mike Eagle – "Relatable (peak OME)"
When Open Mike Eagle isn't shredding wrestlers in rap battles, he's one of the most talented artists in hip-hop. The Chicago-born MC announces his new project, What Happens When I Try to Relax, and shares his newest single "Relatable (peak OME)."
Eagle has this to say about "Relatable (peak OME)", "It's too complicated for a quick explanation. It's about a lot of things. It's about expectations of form, anxiety, middle age and middle class. and that's just the parts I know how to put into words a couple months after writing it."
dijon – "Nico's Red Truck"
Dijon, formerly known as abhi//dijo, has huge potenital. The Los Angeles-based, Baltimore-raised artist has the voice that cuts through to your soul and his songwriting is beyond his years. His newest single, "Nico's Red Truck," is a deeply personal, nostalgic ballad to the memories of his childhood.
The song is accompanied by a stunning visual that was directed by Danica Kleinknecht and follows dijon on a candid tour through Los Angeles. With cosigns from BROCKHAMPTON and Khalid, Dijon is one of the artists to payy attention to for 2019. He's currently prepping his solo debut for the top of next year.
Petite Noir feat. Danny Brown and Nukubi Nukubi – "Beach"
Petite Noir, the South African singer-songwriter born Yannick Ilunga, reconnects with Danny Brown for "Beach," a triumphant single that matches the contrasting vocals of both artists into something dynamic to listen to. "Beach" feels like the soundtrack to a moment of your life where you're at the edge of something great.
Of the track Petite Noir says: "'Beach' is a song about being reborn and how it took for me to fall to rise back up. In life we are constantly reborn. Every stage of our lives, from being a baby to adulthood."
The song is from Petite Noir's new mini-album La Maison Noir / The Black House.
Kevin Gates – "Me Too"
One of the most antipcated projects of the year is Kevin Gates' forthcoming mixtape Luca Brasi 3. So far he has released, "Money Long" and "Great Man," the latter being the standout. His newest single, "Me Too," takes a pivot and gets a lot more sexual. It's raw, honest and just the right amount of romance.
Power Pleasant feat. Joey Bada$$, the Flatbush Zombies and The Underachievers – "Pull Up"
Pro Era's Powers Pleasant gets an officially Beastcoast remix of his debut single "Pull Up." Joey Bada$$, the Flatbush Zombies and The Underachievers all take turns going off and its hard to determine who had the best verse. Powers' forthcoming EP is due soon plus will feature guests such as Denzel Curry, G Perico & more. Powers also recently announced his signing to Commission Music (Home of Lil Dicky, Madeintyo, Derez De'Shon, IDK).
Masego feat. SiR – "Old Age"
If you haven't heard Masego's Lady Lady album yet, do yourself a favor and play that as soon as you can. Masego is really having a breakout year and that LP could see him become a legit star. One of the standout records, "Old Age," recieves a music video and its hilarious.
Boosie BadAzz found himself a gem with Yung Bleu. The Mobile, Ala.-born rapper has been on a roll since his signing to Columbia Records. His "Miss It" video has over 14 million YouTube views, the Lil Durk-assisted "Smooth Operator" inches closer to 6 million views and his "Unappreciated" single has over 9 million plays.
For his latest song, Yung Bleu recuirts Kevin Gates for "Ice On My Baby (Remix)." The smooth street ballad will most likely be his next record that will rack in plenty of views. Bleu dropped a joint mixtape with YFN Lucci titled Lucci Vandross, which is also a solid listen.