Best New Tracks: Wale, Innanet James, The 1975, Swizz Beatz, Killy and Eearz
New songs for your playlist.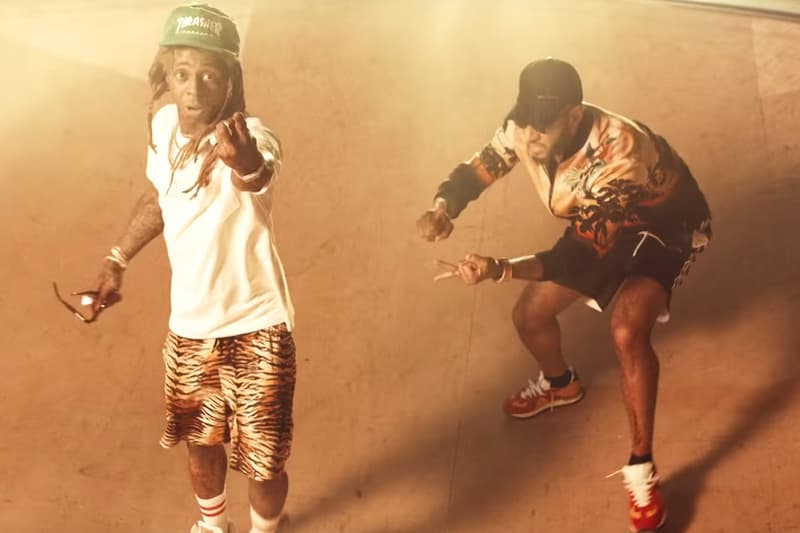 Last week, our Best New Tracks series spotlighted high-profile new releases from Kanye West, YBN, Majid Jordan, Denzel Curry and others. Now, with Fall basically knocking out the door, we continue to shine a light on all sides of the genre spectrum for the latest entry in our weekly roundup series. This time around, we're showcasing new releases from Wale, Innanet James, The 1975, Swizz Beatz, Killy and Earz. From the DMV to New Your City, our latest Best New Tracks piece has you covered.
Wale – Free Lunch
Fresh off his deal with Warner Bros. Records, Wale is back with Free Lunch, his third EP of the year. The five-track project features guest spots from Eric Bellinger and his compadre J. Cole. If you love hip-hop, go right to "My Boy." Wale and J. Cole should do a collaborative project together.
Innanet James – Keep It Clean
Innanet James is two for two with his first two projects. Keep It Clean, his debut full-length release, finds the Maryland rapper cementing himself as one of the best new talents in hip-hop. It's been two years since his debut EP Quebec Place in 2016 but the wait was worth it. Keep It Clean is one of the best projects, front-to-back, of the year.
The 1975 – "Sincerity is Scary"
The 1975 delivers on their latest new single "Sincerity is Scary," which reflects on modern communication and honesty. "You lack substance when you say/Something like, 'Oh, what a shame,'" Matty Healy sings. The new single makes waiting for thier next album — A Brief Inquiry Into Online Relationships, which drop on Nov. 30 — even harder.
Swizz Beatz – "Pistol On My Side (P.O.M.S.)" Featuring Lil Wayne
Swizz Beatz calls on Lil Wayne and the NOLA legend delievers his best verse in a while. "Hot girl in the bed and she prefer the warmer side/Pistol on my side, I'm talkin' 'bout the Army kind/Cita, that's my moms, only had her and father time/Pistol on my side, you don't wanna hear it harmonize/Numbers don't lie, the Number One Stun- never mind," he raps in his first verse. Swizz Beatz's brand new full-length album, Poison, features an all-star line-up. Kendrick Lamar, Jadakiss, Styles P, Nas, Young Thug, Pusha T, Nov. 2 can't come soon enough.
Killy – KILLSTREAK
KILLY is back with his new project, KILLSTREAK with WondaGurl handling the production for the entire EP. The one-two Candian punch offers a solid 5-track project that features standout singles like "ANTI EVERYBODY" and "HELLRAISER." Y2K, FrancisGotHeat and a few more artists behind the boards also lend a helping hand.
Eearz – "Throw It"
Atlanta rapper and Mike WiLL Made-It protégé Eearz shares hs new single titled "Throw It." The record is the first taste of Eearz's collaborative project with Mike WiLL.
"This is the first single from the project me and Eearz been working on for the past year, said Mike WiLL Made-It. "I feel like this project is really solid from top to bottom and it's another body of work that I feel strongly about executive producing. This is another Ear Drummer classic. New vibes on the way."