Farfetch Debuts IPO With Market Cap of $5.8 Billion USD
Peaking at over $30 USD per share.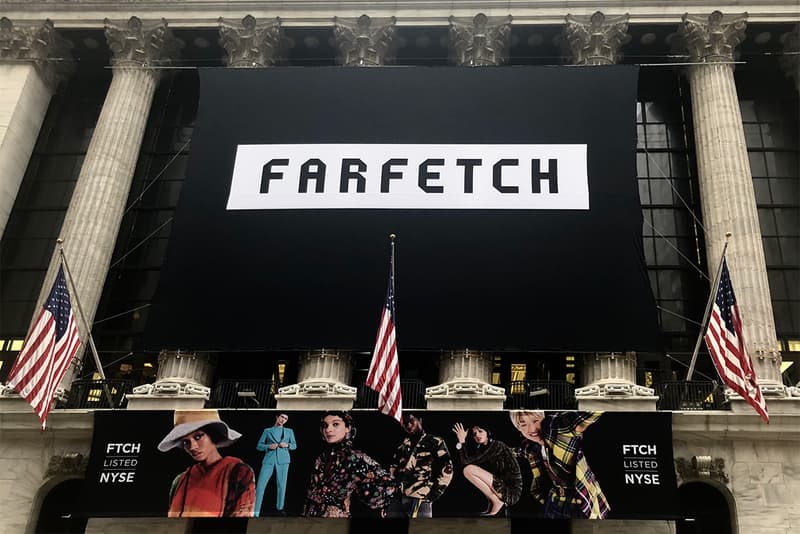 Last month, luxury marketplace Farfetch took the necessary steps to file for an IPO on the New York Stock Exchange, debuting today at $27 USD per share. Trading under the acronym FTCH, the UK-based company enjoys an approximate market cap of $5.8 billion USD and saw strong activity on its first day of trading, soaring to a high of $30.58 USD per share — it currently sits at $28.20 USD at time of writing. Though initial reports noted that the company may miss its desired $5 billion USD valuation, the strong trading has situated Farfetch at an estimated valuation approaching $4.8 billion USD.
With nearly 1 million active consumers — approximately 935,772 — as of December 31 2017, Farfetch has grown its userbase by nearly 44 percent in a single year. Last year it raked in revenues of $386 million USD, another strong gain, up 59.4 percent from 2016.
Elsewhere, StockX garnered a tidy $44 million USD in Series B funding.