DJDS Shares 'Big Wave More Fire Remixes' EP
Three remixes courtesy of Rostam, BloodPop, and Jacques Greene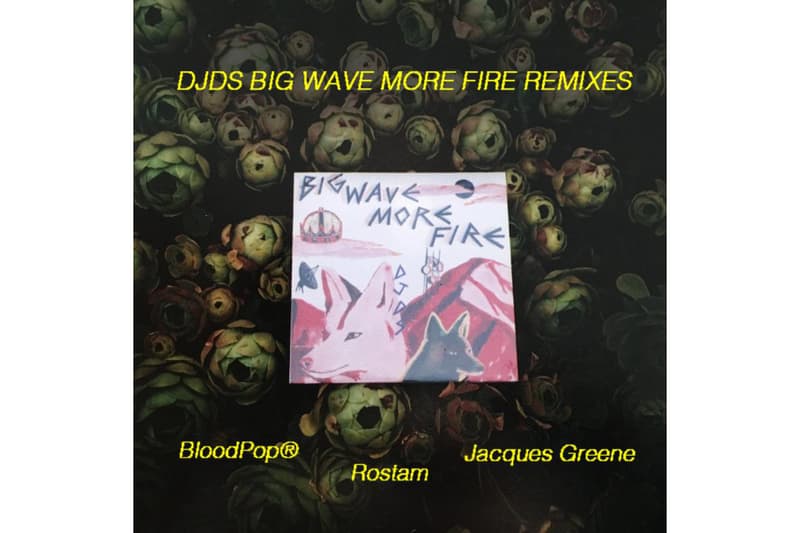 Los Angeles production duo DJDS — who was a guest on episode four of Sound Check — shares a new EP of remixes. Taken from their album Big Wave More Fire, which released on May 18 via Loma Vista, the EP consists of three remixes courtesy of Rostam, BloodPop, and Jacques Greene.
Rostam, a DC-based producer and former member of Vampire Weekend, remixes "No Pain" featuring Khalid, Charlie Wilson and Charlotte Day Wilson. Kansas City's BloodPop reimagines "I Get By" featuring Amber Mark and Vory. Finally, Jacques Greene remixed "I Heard" featuring The-Dream and Vory.
In addition to the EP, DJDS is making the acapella vocal tracks of "I Get By", "No Pain", and "I Heard" from Big Wave More Fire, available for download, allowing artists, DJs and fans alike to create their own versions of their favorite songs on the album.
Big Wave More Fire Remixes
1. "I Get By" (BloodPop Remix)
2. "No Pain" (Rostam Remix)
3. "I Heard" (Jacques Greene Remix)
4. "I Get By" (feat. Amber Mark and Vory)
5. "No Pain" (feat. Khalid, Charlie Wilson, Charlotte Day Wilson)
6. "I Heard" (feat. The-Dream and Vory)
7. "I Heard Pt. 2" (feat. Kacy Hill)