The Best New Singles of the Week: Future, Kaytranada, A$AP Rocky and More
The hottest new tracks for your weekend.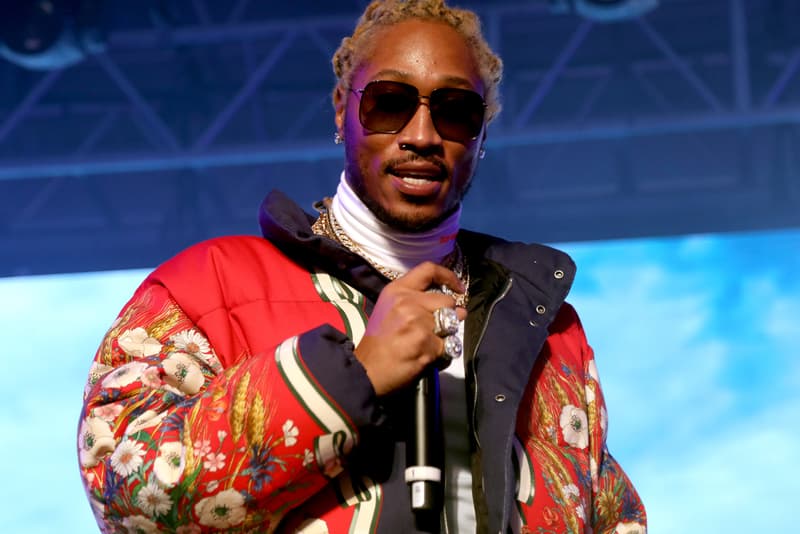 Aside from the stellar week of releases courtesy of Future, Kaytranada, A$AP Rocky and PARTYNEXTDOOR amongst others, there were also a handful of notable headlines worth mentioning over the course of these past few days. Among them was our exclusive announcement of the collaborative album between Westside Gunn and MF DOOM. Also buzzing on social media were the devoted Gucci Mane fans who were elated to hear about the Atlanta judge that terminated Guwop's probation two years early, following his 2016 stint in prison.
Meanwhile, real-life super-villain and pharmaceutical executive Martin Shkreli made headlines after listing his one of a kind Wu-Tang Clan album, Once Upon a Time in Shaolin on eBay earlier this week. He originally acquired the album for $2 million USD last year and is apparently looking to cash in, but it's currently bidding at a mere $75.3k USD.
Check out all our picks for best new tracks of the week below and let us know what you were feeling.
Syd – "Bad Dream/No Looking Back"
The Internet frontrunner Syd released her Always Never Home EP earlier this week and almost immediately, social media began raving about stand out cut from the project, "Bad Dream/No Looking Back." The release follows Syd's debut solo album Fin which was released in early February.
Lil Durk featuring Future & Jeezy – "Goofy"
Lil Durk has continued to quietly roll out singles with some of rap's biggest names this year. In these past few months alone, we've seen Durk connect on individual tracks with Young Thug, Lil Yachty & Quavo and now he finds himself in the company of two other Atlanta legends: Future and Jeezy. Check out their collaborative track below.
Kaytranada – "2017 – 38″
The Montreal producer took to SoundCloud this week to share a trio of new tracks. The new releases are all bangers, but we personally enjoyed "2017 – 38″ the most — given the trademark uptempo funk we've all grown to appreciate from Kaytra. Listen in below.
Bones – "Resurrection"
Continuing his domination of the underground rap scene in California, rapper Bones showcased a more mellowed side of himself this week with the release of "Resurrection." The new release follows the drop of his menacing single "TheDeadMansTrunk" back in early July. ""Resurrection" was also produced by frequent Team SESH collaborator Vegard, stream below.
AR Featuring Benji Blue & Lil Dude – "Real Dope"
After serving up the official remix to The Weekend's "Reminder" track with Young Thug and A$AP Rocky, Marino Infantry producer A R took buzz back to highlight a new track with his home team titled "Real Dope." Featuring fellow Marino Infantry artist Benji Blue and Money Power Respect artists Lil Dude, the song also came accompanied with a new video that you can watch here.
DVSN – "Mood"
Continuing their push for their upcoming album Morning After, OVO R&B duo DVSN released the first single off the project, "Mood." Daniel Daley made sure to flex his falsetto skills, hitting high note after high note. Not to mention the song was put together by producer and second half of DVSN, Nineteen85,
G-Eazy featuring A$AP Rocky & Cardi B – "No Limit"
G-Eazy managed to pull off a staggering new single this week with two hip-hop peers of his, A$AP Rocky and Cardi B. It's an unlikely pairing that somehow works given the uptempo production and A$AP Rocky's catchy chorus. Listen in below.
PARTYNEXTDOOR & Jadakiss – "Cartier"
After releasing a handful of new tracks this month, PARTYNEXTDOOR has shown no sign of slowing down the new releases with his latest track, "Cartier." He's joined by beloved New York City rapper Jadakiss and as you'll hear, they compliment each others styles pretty well. Collabo EP maybe?
Smooky MarGielaa featuring Honcho Da Savage & Drew Drippy – "Margiela Man"
After making a splash on A$AP Mob's Cozy Tapes, Vol. 2: Too Cozy, 15-year-old Smooky MarGielaa is back again with a new track titled, "Margiela Man." Produced by hit producer 16yrold, Honcho Da Savage and Drew Drippy back up Smooky on the playful trap flavor track as they reference luxury Parisian fashion house Maison Margiela, while discussing the life of a young savage.
SZA – "Quicksand"
Continuing her hot streak this year, SZA dropped off a new single this week as part of the upcoming soundtrack for second season of Insecure. The song itself didn't appear on her CTRL album, but very well could have. Stream below.
Be sure to check out our previous music roundups for the best drops of weeks past.