JR Affixes Artwork of a Child Over the U.S.-Mexico Border
A poignant act of social commentary.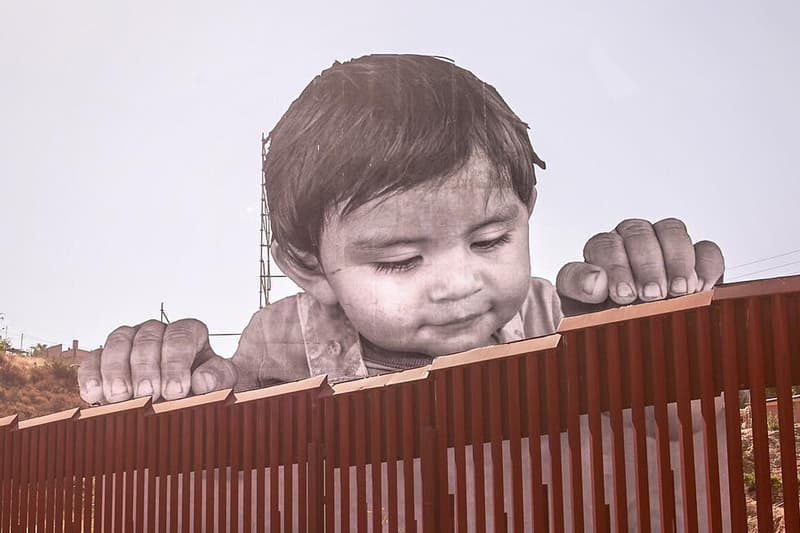 French artist JR, hot off his installation in Rio De Janeiro, showcases his latest thought-provoking piece in Tecate, Mexico. The artwork lies on a U.S.-Mexico border town and displays a young Mexican boy named Kikito peering over the side of the wall as a reflection of the hope in many immigrants crossing over into the States.
The piece is also an act of social commentary towards President Trump's effort to build a wall between America and Mexico. According to Marc Azoulay, who runs JR's New York studio, "Kikito" is the nickname of a 1-year-old Mexican boy named David Enrique who lives in a house by the border in Tecate.