JR Installs Larger-Than-Life Athletic Figures in Rio De Janeiro
Getting into the spirit of competition.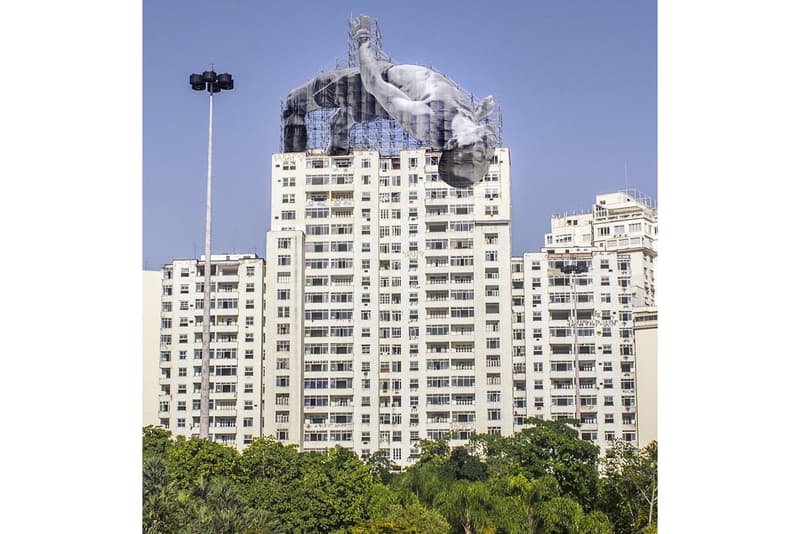 1 of 2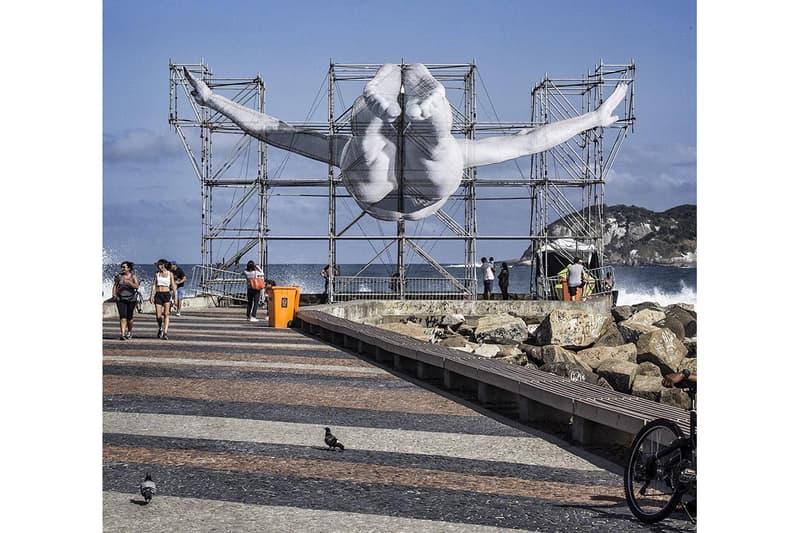 2 of 2
With the 2016 Summer Olympics set to kick off this weekend, anticipation amongst sports fans across the globe will be reaching its peak just about now. Amongst those who have already made the trip to the Brazilian metropolis is French artist JR, who recently completed two stunning new installations of larger-than-life athletic figures across the city's urban landscape. The first piece is based off a photo of Sudanese high jumper Mohamed Younes Idriss, while the other illustrates a diver leaping into the ocean. Both installations are comprised of scaffolding canvases that have been positioned on metal beams. How does his latest work compare to his grand efforts at the Louvre? Let us know your thoughts in the comment section below.