Fashion Insiders React to KITH SPORT Show
From praise to head-scratching.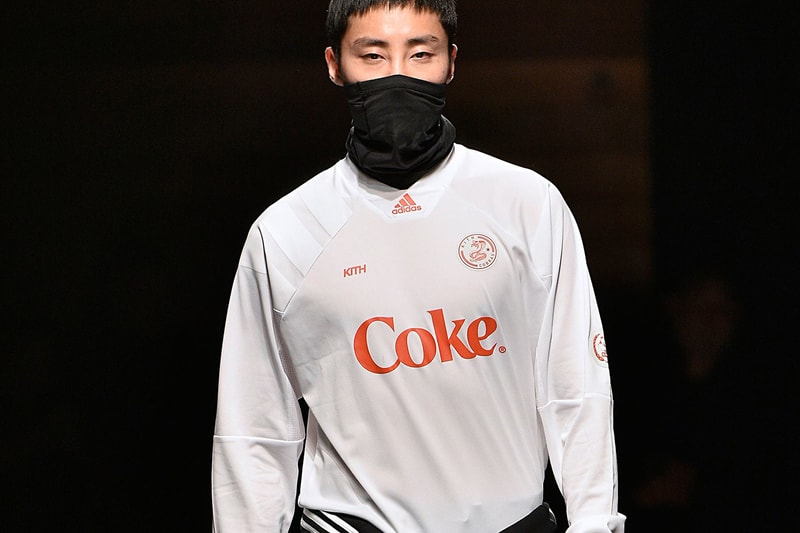 Last night, Ronnie Fieg took over Pier 1's Classic Car Club Manhattan to debut his sophomore New York Fashion Week presentation for KITH SPORT. With a star-studded list of attendees that included the likes of LeBron James, Scottie Pippin, Virgil Abloh, Jerry Lorenzo and more, the event was one of NFYW's buzzier affairs.
In line with last season, KITH SPORT's Spring/Summer 2018 range was split into several categories –contemporary ready-to-wear, soccer gear, ski and winter, basketball, and essential streetwear. The showing also featured an onslaught of collaborations, including adidas, Nike, Coca-Cola, Moncler, Bergdorf Goodman, Calux, Champion, Iceberg, Nishikawa, Nonnative, OFF-WHITE, ASICS, Clarks, Fracap and Timberland.
With commotion still stirring around the show in the blogosphere, we spoke to four fashion industry insiders to hear what they really thought of Ronnie's latest KITH SPORT collection.
Bruce Pask, Bergforf Goodman Men's Fashion Director

I think Ronnie, with just one fashion show under his belt, has created a seasonal event; a multimedia spectacular, really, that truly captures the energy and originality of his brand while exciting all of us in attendance. It is a real New York City happening!

The collaborations are thrilling and inventive and just perfect for his avid, savvy customer. The Moncler collaboration was brilliantly executed and I loved the clever Nike sportswear in mixed animal prints, but of course I am partial to the great color-blocked Bergdorf Goodman varsity jackets that were a preview of our upcoming collab drop.

Lawrence Schlossman, Grailed Brand Director

The sheer belief Ronnie has in himself and his brand is otherworldly. Show me anyone else with the balls and audacity to present literally four collections back-to-back-to-back-to-back. The sheer spectacle and idea of KITH SPORT was truly something to witness in person that I don't think many will forget. And that right there is why Ronnie is Ronnie and everyone else is just, well, everyone fucking else.
Andrew Lindsay-Diaz, Freelance Journalist

This season's KITH SPORT had everything that makes streetwear, streetwear: athleisure both cozy and functional, an impressive roster of collaborations and sport celebrity appearances from Scottie Pippen and the King himself. What the collection lacks in cohesion it makes up for with Fieg's hyperaware vision of today's streetwear scene.

Anonymous Journalist

Ever since Vetements walked dozens of collaborations down the runway at once, it seems like there's been an arms race in fashion to see who can collaborate with more brands. KITH's latest collection is proof positive of that. Granted, Fieg's retailer has a notorious collaborative streak, but while some of the collaborations (Moncler, OFF-WHITE) make sense, the Coca-Cola stuff is still a major head-scratcher for me.

I also think the star power and collaborations drown out a lot of the original work that Ronnie does. The fishermans' sweaters and knits were a surprising strong point, for example. But wait: IS THAT LEBRON?! I think it's impressive that KITH has continually found a way to distill so many quintessentially New York looks into his collections, but it also makes for lengthy collections. Much like the collaborations, it feels like quantity is trumping quality, in some cases.
Be sure to keep on top of our New York Fashion Week Spring/Summer 2018 coverage.