B.A. The Great Makes a Statement on "Trap Krazy"
'Cross Town' drops Oct. 26.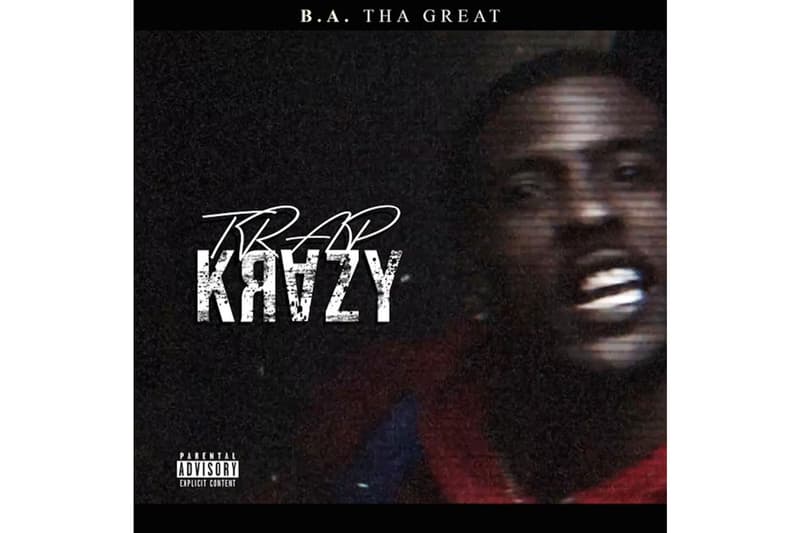 Rising rapper from the Marietta, Ga., B.A. The Great, born Brandon Almond, could be the next artist you see make an impact in 2018. Looking to get out the streets, B.A. is gearing up to release his debut project Cross Town, which is due out Oct. 26 via EMPIRE. Today (Sept. 28), the budding upstart drops "Trap Krazy," a Lo Get Em-produced street banger that is sure to catch your attention.
"'Trap Krazy' is little about what I'm seeing in my environment now," he told HYPEBEAST. "It's just crazy; crazy trapped out. It's gang-related and everything about it is crazy to me. And I'm working on my project called Cross Town. It's named after the hood I was raised in."
"Trap Krazy" is the lead track off B.A. The Great's debut project Cross Town. Packed with pearls of wisdom and rhythmic hooks, Cross Town tells a story of redemption, detailing the lengths B.A. forced himself to go through to keep himself alive. The album was executive produced by Mike WiLL Made-It.
Bump the song and peep the tracklisting below.
Cross Town Track list:
1) "Everyday Struggle" [Produced by Few Beats]
2) "Lord Forgive Me?" [Produced by Lo Get Em]
3) "Anyway" [Produced by Go Grizzly]
4) "Buss Partner" [Produced by Few Beats]
5) "Trap Krazy" [Produced by Lo Get Em]
6) "Nah Fr" [Produced by Trap Fanatics]
7) "The Last Supper" [Produced by Mike WiLL Made-It and Resource]
8) "Day 1" [Produced by Cash Clay Beats]
9) "220 Drip" [Produced by Mike WiLL Made-It and 30 Roc]
10) "Walked In" [Produced by Young Bless]
11) "Ballin" [Produced by Andre Moss, Scooly, Glo, and Bobo Swae]
12) "Certified" [Produced by Mike WiLL Made-It and 30 Roc]