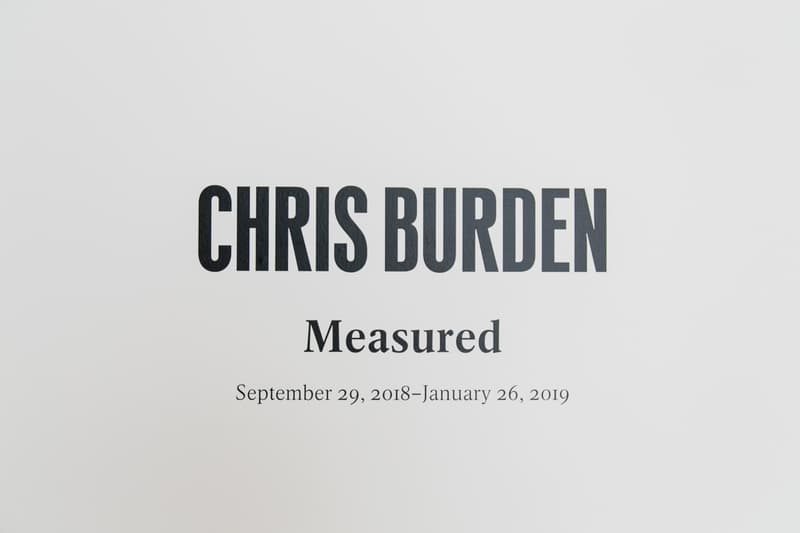 1 of 12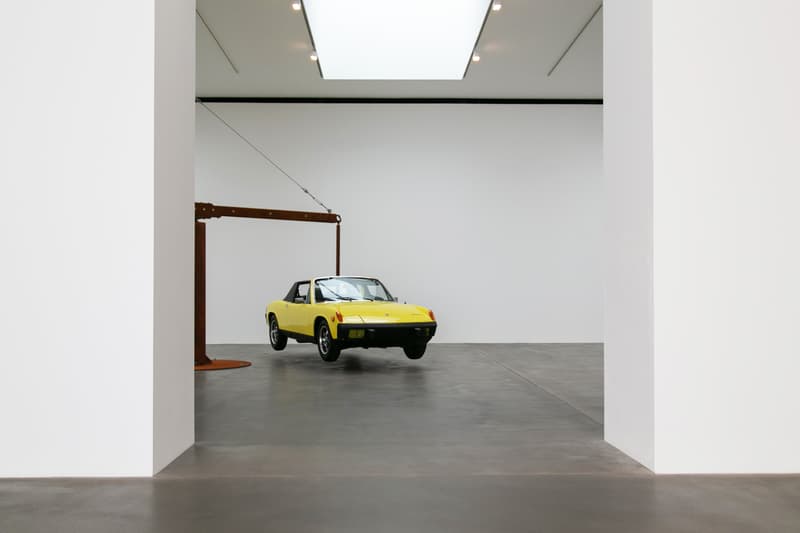 2 of 12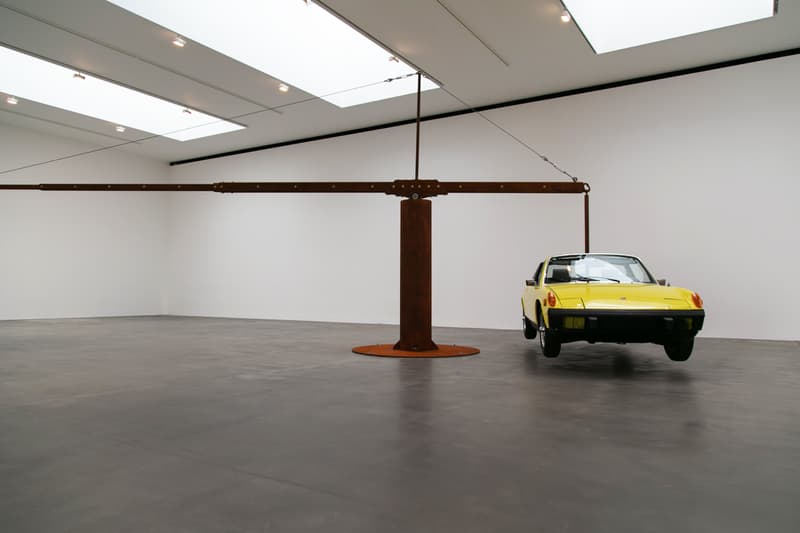 3 of 12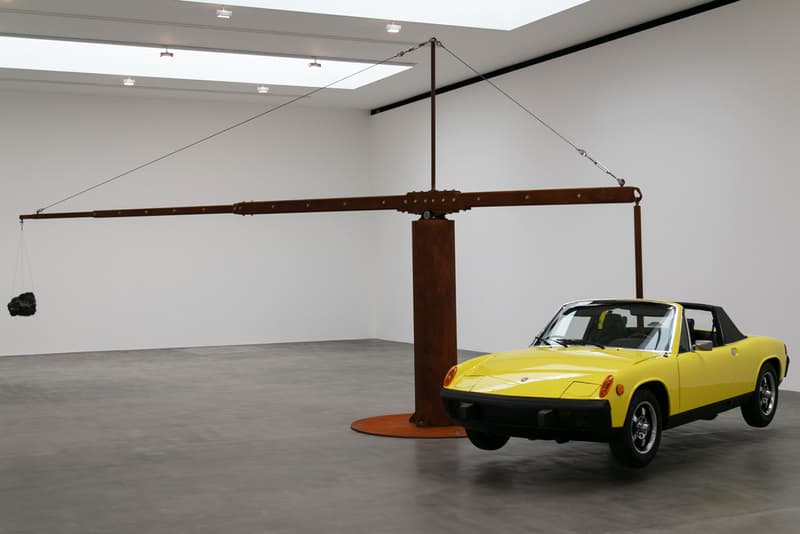 4 of 12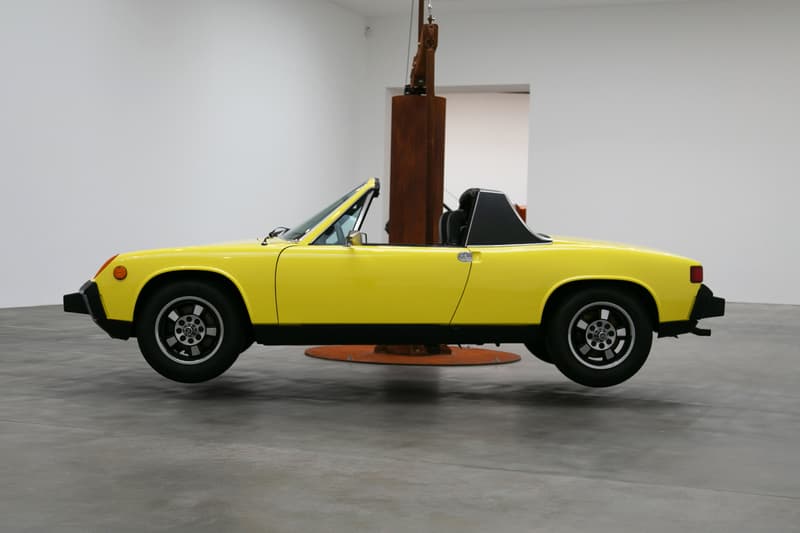 5 of 12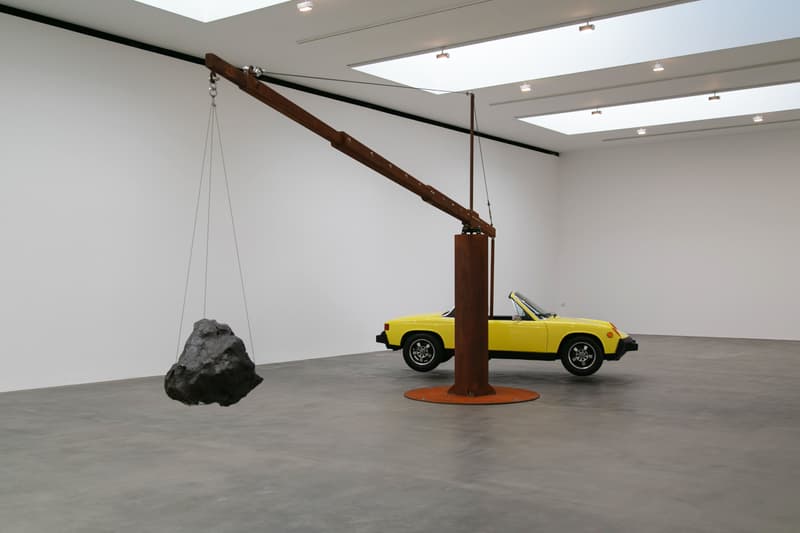 6 of 12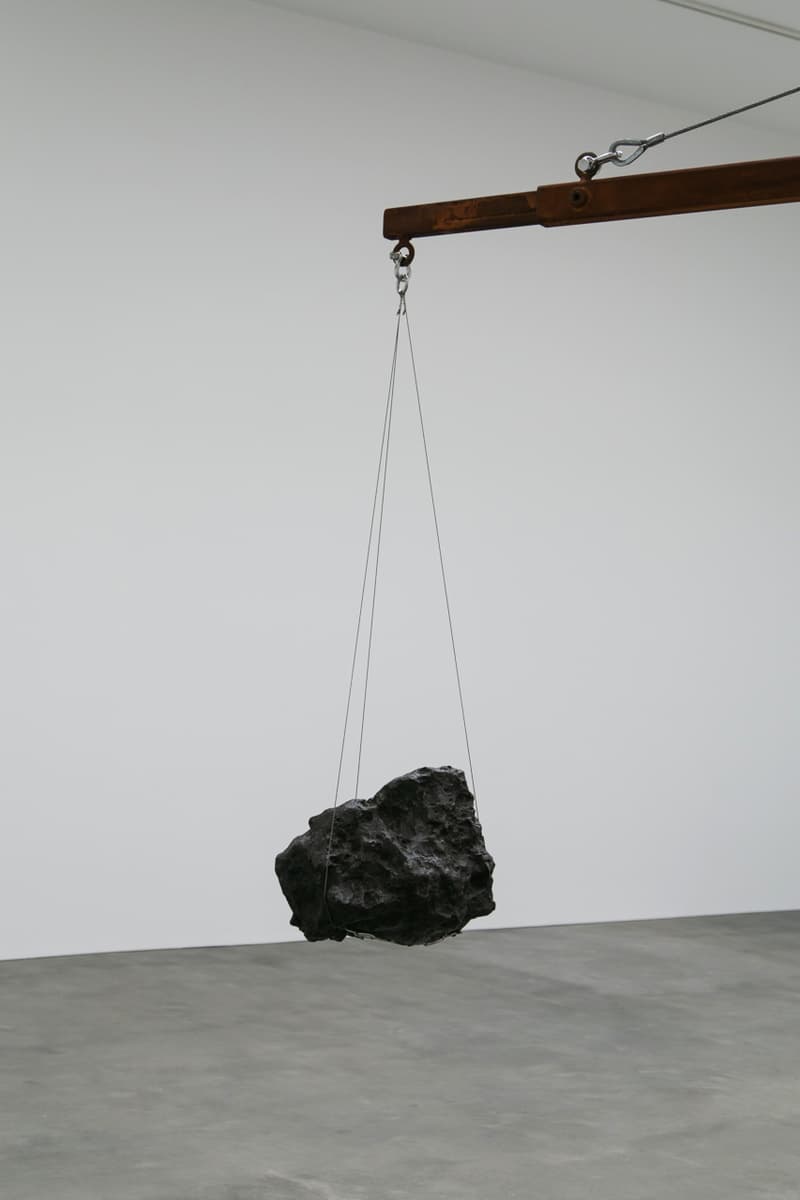 7 of 12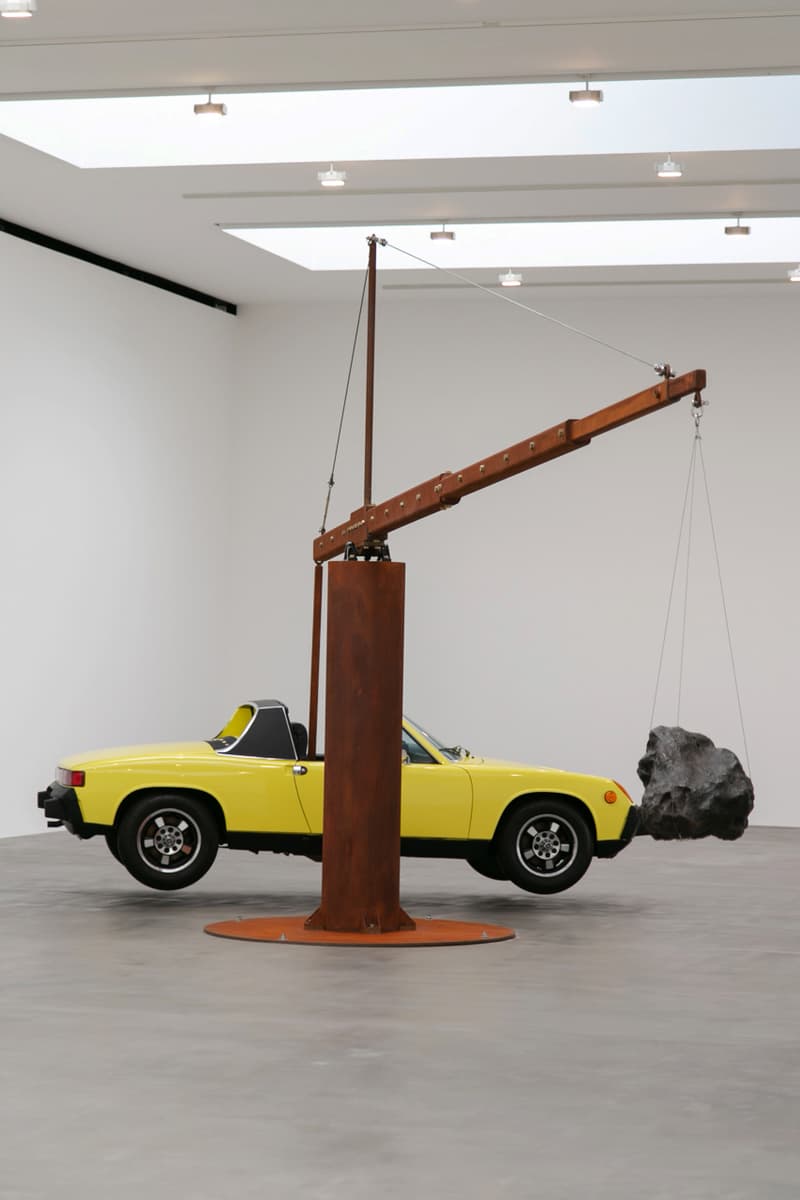 8 of 12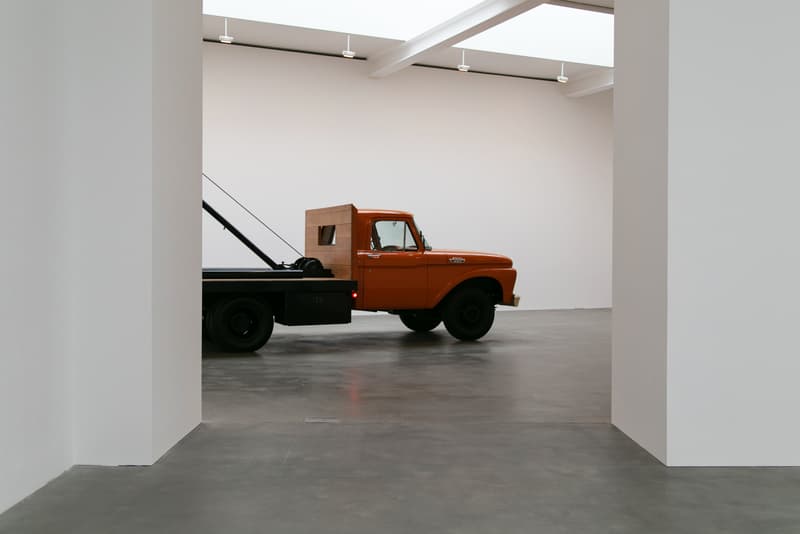 9 of 12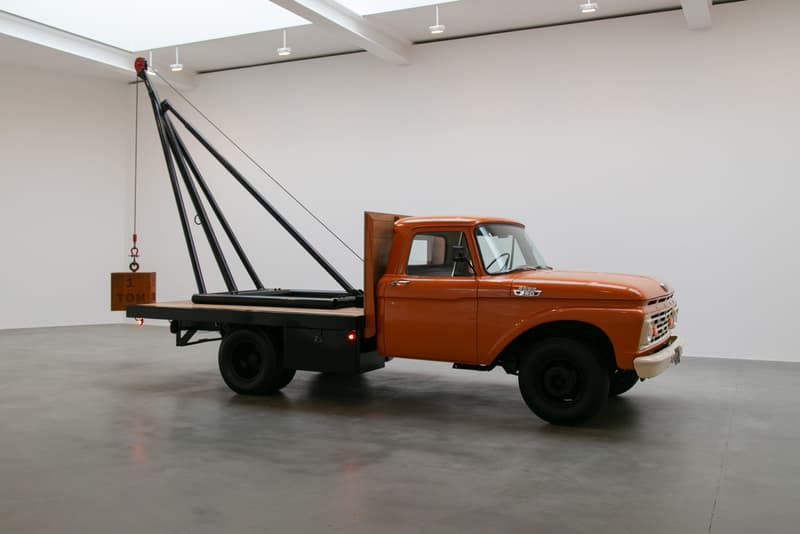 10 of 12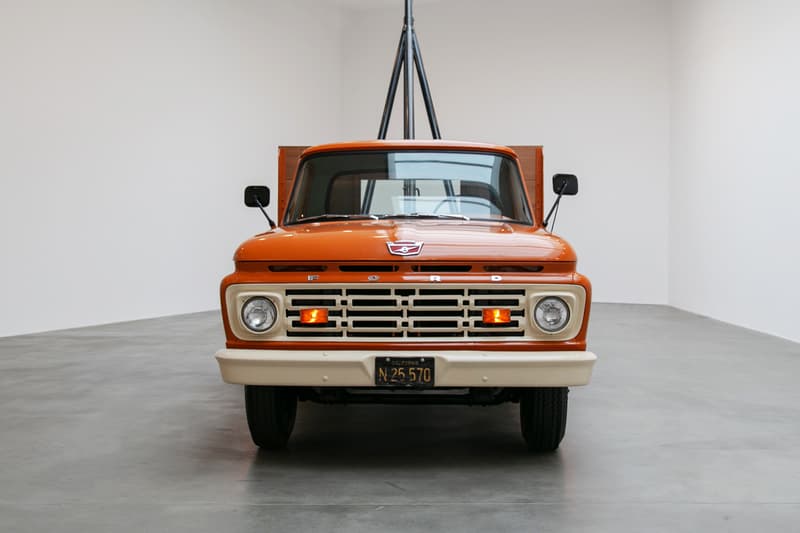 11 of 12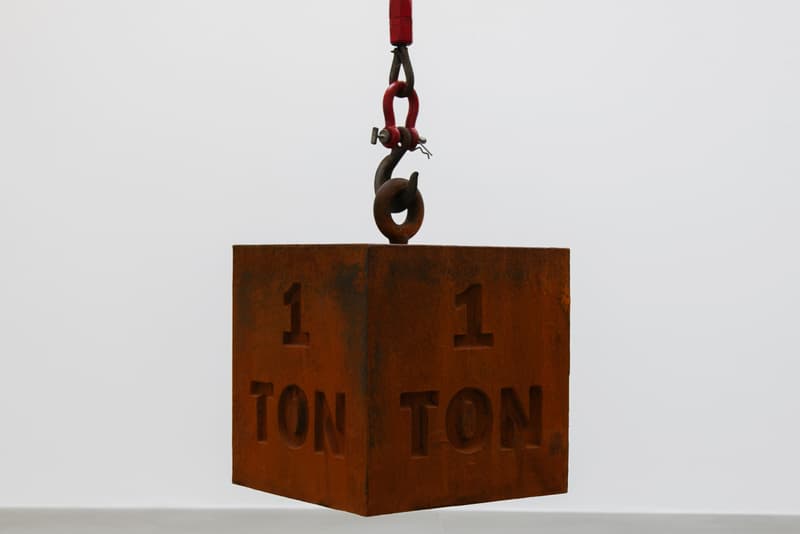 12 of 12
Chris Burden Suspends Vintage Porsche with 390-Pound Meteorite
One of two large-scale works at Gagosian London.
---
Gagosian's London gallery is hosting an exhibition of two large-scale works by late iconic artist Chris Burden. Entitled "Measured," the showcase highlights one of many pivotal aspects of Burden's extensive oeuvre. In a mission to explore the "precarious sense of balance" as per the gallery, a 390-pound meteorite suspends a Porsche 914 sports car and one-ton cast-iron cube lifts the entire frame of a functional, 1964 Ford F350 crane-truck. The opposing subjects in both standalone artworks call attention to their respective values. A luxury vehicle weighs just about the same as "an extraterrestrial metal chunk," added Gagosian.
The ever-dauntless artist has widened the eyes of onlookers with groundbreaking works that touch upon socio-political issues in America. "With a series of startling actions in the early 1970s, Burden challenged his own mental and physical limitations, and with them the boundaries of art and performance," said the gallery. "Shut inside a locker for five days (Five Day Locker Piece, 1971), shot in the arm (Shoot, 1971), and nailed through the palms of his hands to the roof of his Volkswagen (Trans-fixed, 1974), he sought to reflect the violence that defined American politics, society, and media."
View the slideshow above and head over to Gagosian's website to learn more. "Measured" is on view until January 26, 2019. Elsewhere in art, take a look at Tom Sachs' soon-to-be-installed Swiss Passport Office at Frieze London 2018.
Gagosian
6-24 Britannia St.
Kings Cross, London WC1X 9JD
UK