Musicians Received Only 12% of Music Industry Profits in 2017
Labels and publishers make twice as much as the artists.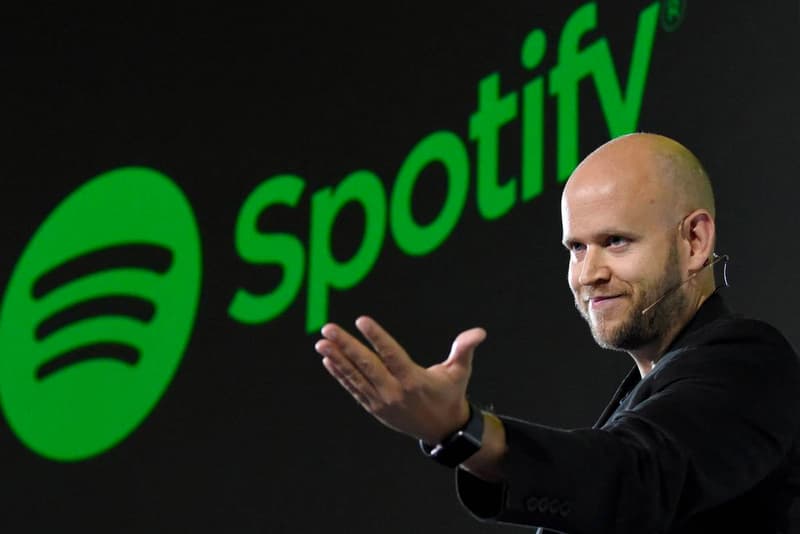 Although music industry profits reportedly climbed by nearly $1.5 billion USD in 2017, new findings suggest that the musicians at the heart of the industry were barely compensated for their work. Citigroup posits that of the approximately $43 billion USD generated last year, recording artists only received a paltry 12% of total profits, with the "bulk" of the money earned from tours.
The revenues are a 12-year peak for the industry, which hasn't generated this much cash since 2006. Streaming, purchased music and concert sales were responsible for an all-time high of over $20 billion USD, but labels, publishers and other business entities took home almost $10 billion USD, with approximately $5.1 billion USD going to the artists. Because the labels and streaming services act as intermediaries, the report found, they take home the lion's share of returns, while the artists receive the smallest share of cash. According to Bjorn Niclas, cofounder of a cryptocurrency-based music streaming service named Choon, "Artists get the smallest piece of the pie even though they are the ones creating the content. In any other industry you typically see much better returns and margins."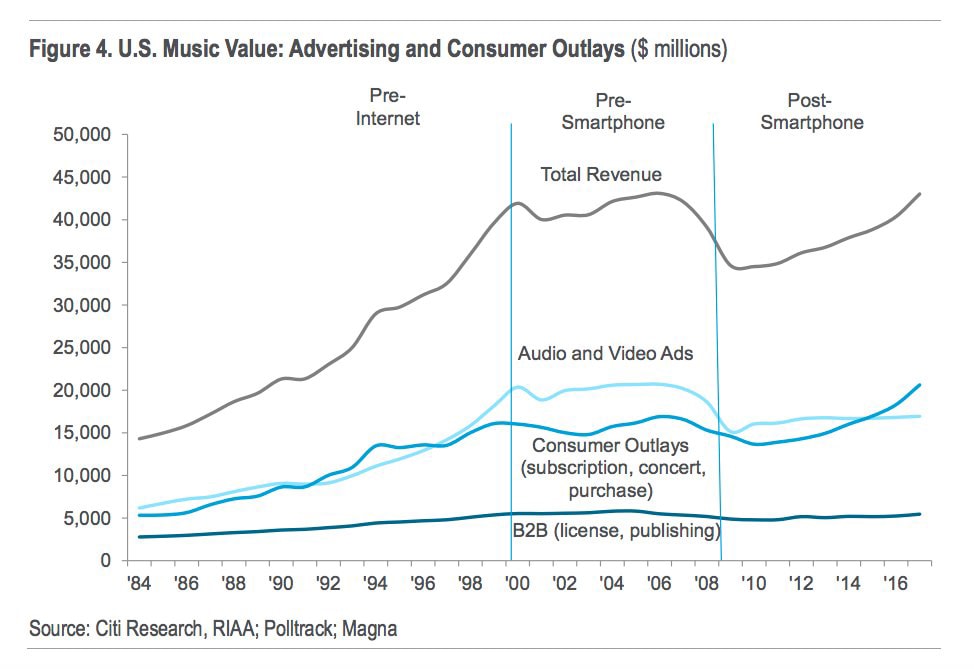 Read the report on Citigroup's website.
Recently, it was reported that the average musician earns less than $25,000 USD a year.
Variety also reported that Warner Music Group sold its entire stake in Spotify, realizing $504 million. CEO Steve Cooper said that the sale resulted in $126 million "credited to artist accounts on their June 30 royalty statements which are issued around the world in August and September."
"In February 2016, we were the first major to announce a policy to share proceeds from equity in streaming services with artists," Cooper noted.
Join Our Discussions on Discord
The HYPEBEAST Discord Server is a community where conversations on cultural topics can be taken further.