Investigating the Past, Present & Future of mastermind JAPAN/WORLD With Masaaki Homma
"I think I drew more than 1,000 skulls to create the design we use now."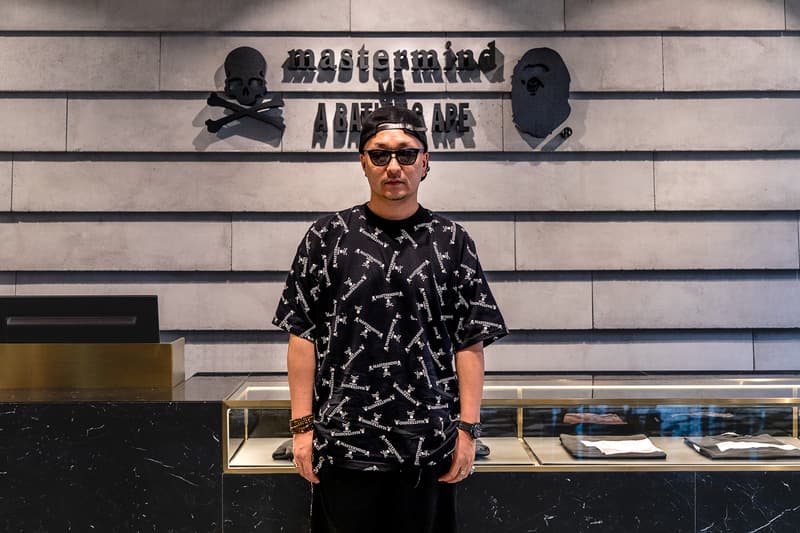 1 of 6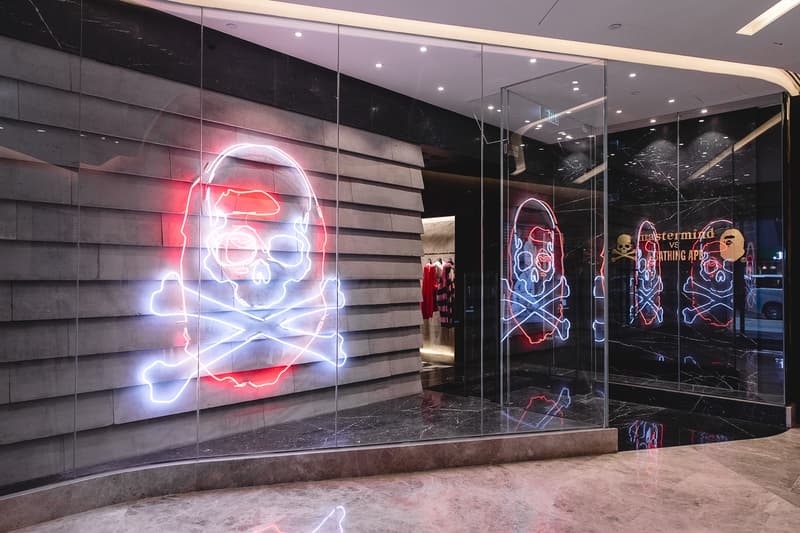 2 of 6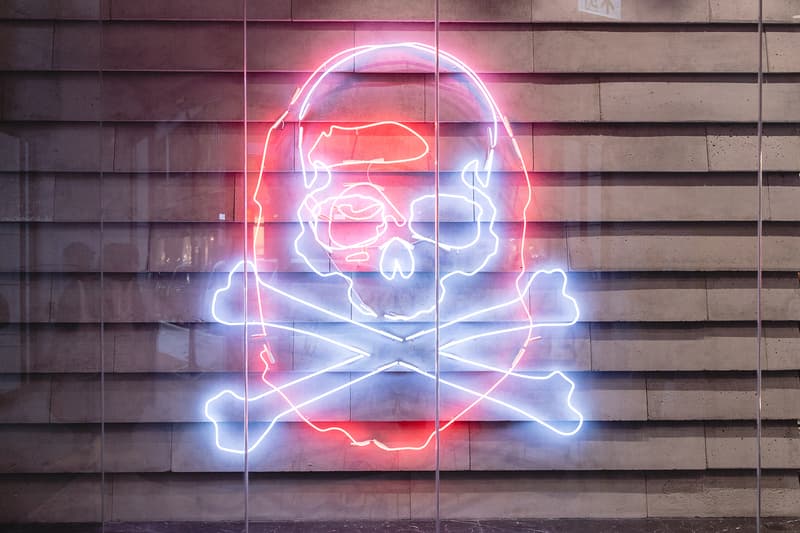 3 of 6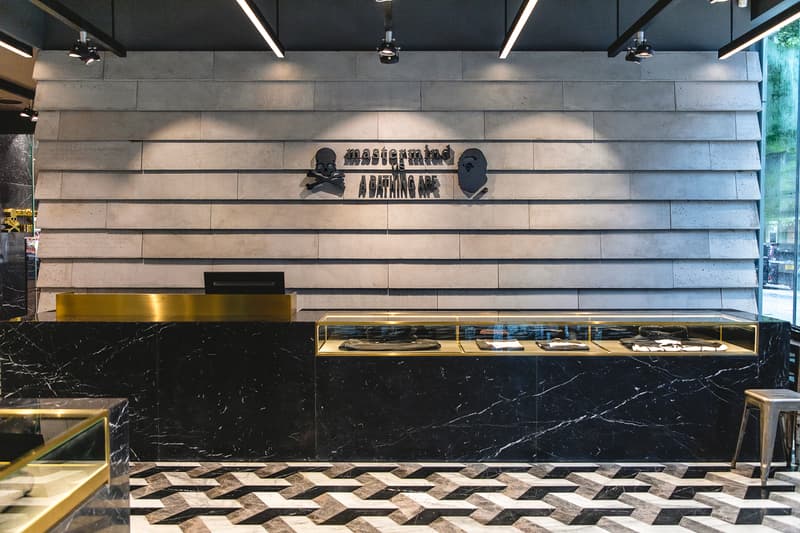 4 of 6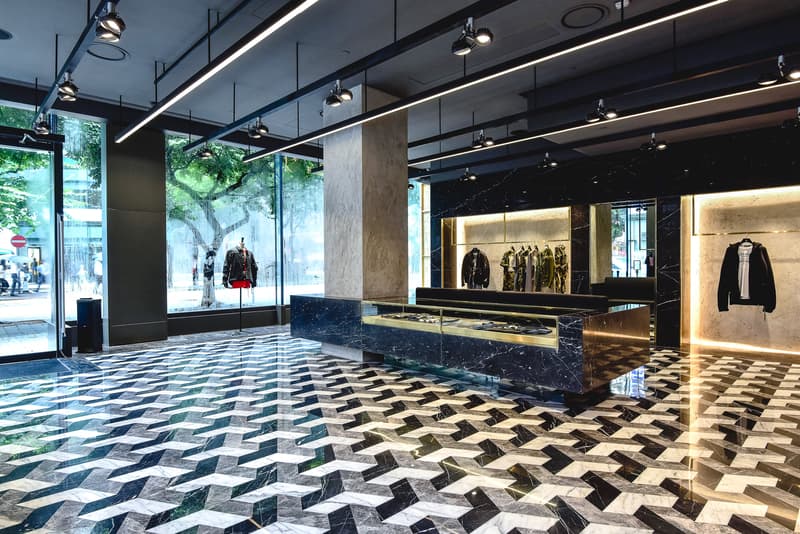 5 of 6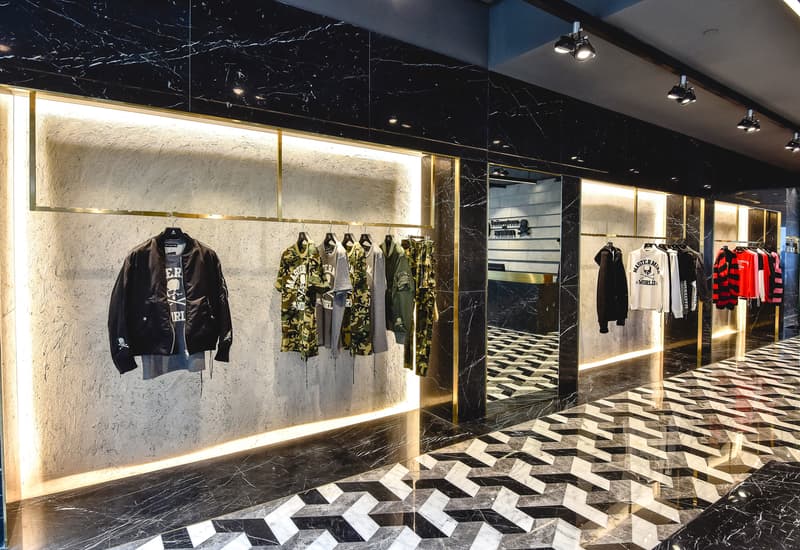 6 of 6
Established over two decades ago, Mastermind JAPAN still remains one of the labels that is brought up when discussing Japanese streetwear. Hate it or love it, there is no denying the reach Masaaki Homma has established with his signature skull-and-crossbones motif.
After moving away from seasonal ranges and focussing on seasonless streetwear expressed through high-profile collaborations, designer Homma lifted the enigmatic shroud surrounding mastermind JAPAN for the label's 20th anniversary. Looking to spread the minimal bold dark tones that characterize the aesthetic found in his skull-and-crossbones lead garments, Homma launched mastermind WORLD for a wider audience. Following up a relatively subdued Spring/Summer 2018 debut release, the emerging diffusion imprint delivered its Fall/Winter 2018 "SCENE.1 MISSIONS" follow up with a highly-anticipated BAPE collaboration.
To celebrate their latest team up, mastermind JAPAN/WORLD and BAPE opened the mastermind vs A BATHING APE concept-store in Hong Kong's Causeway Bay. Dressed in a contrasting monochromatic palette with accents of gold, the retail experience combines the design sensibilities of both labels and frames the collab perfectly. Focusing in on the versus theme of the special range, an intertwining pattern made up of BAPE's shark head and mastermind's skull dominates the series of zip-up hoodies, short-sleeved T-shirts, shorts, cap and mask. Alongside black and white bases, a split shadow take on BAPE's ABC Camo serves as a canvas for the collaboration that celebrates an ongoing spirit of fraternity between the two agnate brands.
We sat down with Masaaki Homma at the opening of the mastermind vs A BATHING APE concept-store to investigate the past, present and future of mastermind JAPAN/WORLD.
For this collaboration, we see the splitting of the iconic logos of mastermind JAPAN and BAPE. Why did you guys choose to approach the collection in this manner?
When we were first set out to design this capsule, we decided we wanted to create a balanced design that spotlighted both labels fairly. With the capsule being so small, we ended up simply deciding to split our logos down the middle.
Do you see a relationship between mastermind JAPAN's skull motif and BAPE's shark head?
I believe logos are very important to a brand. With this collaboration, I wanted to really utilize the iconic elements that our logos hold. Placing them side by side as a marker of our co-operation.
This latest capsule with BAPE continues a series of collaborations you have had with the brand. What is the importance of BAPE to mastermind JAPAN?
BAPE has been a major part of the mastermind JAPAN brand. When I first started mastermind JAPAN, BAPE was already a very established brand so when I was given the chance to work with NIGO it was a great honor for me.
Although NIGO may not be with BAPE anymore, I am still very happy that we can continue our relationship with the brand that believed in us from the beginning. In a way we are continuing the original spirit of our collaborative series.
Collaboration has always been a big part of mastermind JAPAN. What is the process of collaboration usually like for your brand?
I think before a collaboration can begin we must always investigate if we can respect one another. Looking at all aspects. From company structure to design sensibilities, a mutual understanding of all aspects must be met before any form of work can be done.
Can you tell us more about the launch of mastermind WORLD? How is it different or similar from mastermind JAPAN?
After retiring mastermind JAPAN for five full years, I feel that the world, and the fashion industry has changed immensely. The idea of "Japan" no longer holds the same meaning. I wanted to rebrand and create something for the world. Which is why I decided to launch mastermind WORLD as a response to the changes I have noticed. But I believe it is still important to maintain mastermind JAPAN for those who have followed us from the beginning.
Many ask me the difference between the two labels and although the designs between the two labels may not be that different, I find that mastermind WORLD serves as a spiritual successor of JAPAN through its centered investigation of themes.
As you've been with the label from its inception, looking back at its original clientele, how do you feel that it went from this Japan exclusive niche brand to a sudden rise, and adaptation in China?
It has been quite interesting for my brand over the years. Unlike other Japanese labels, in terms of brand building, we never really were built in JAPAN. It was our overseas sales that made our name known.
Following the popularity we saw overseas, we were able to break back into the Japanese market, which lead to our expansion into Asia. That has resulted in our popularity in China today. To be honest though I still don't think mastermind is that popular, so we will continue to work hard.
When you started your label, you said that each letter of mastermind JAPAN represented a specific word. Did you carry this concept over to mastermind WORLD?
When we were launching mastermind WORLD this was actually a major point we discussed. We wondered if we needed to continue with the idea that was established so long ago. Finally, we decided to keep this element of our brand identity. Naming our first collection, "MISSION" after the first letter of mastermind.
It has been noted that you created 1,000 skull motifs before creating your current design. Can you describe the characteristics of the current skull you use?
I think I drew more than 1,000 skulls to create the design we use now. Through my trials and errors, I saw every facet that could be expressed by the skull. Looking at the current design we now use, I think it serves as a perfect balance of all emotions.
Retiring full collections for quite some time, was it difficult to go back to creating new expansive ranges for mastermind WORLD?
Fashion is never easy. It was hard in the past for me, and it has not gotten any easier. But I will continue to work hard to deliver more for those who have followed my career.
How does working outside of  traditional fashion cycles impact you?
To be quite honest I am naturally lazy, so I prefer working on strict schedules. Deadlines actually help me get things done. Which is why with the launch of mastermind WORLD, we decided to follow the established fashion schedule more closely.
How do you feel about the current state of Japanese fashion, with its greater focus on high-end fashion?
From my point of view, as a designer who has had a difficult time being defined, I don't personally believe that the emerging Japanese are designing to be regarded as high fashion. They are simply creating in the way they like and being defined as how people want to see it.
How did working as part of Yohji Yamamoto's retail team inform your path in fashion?
I worked as part of Yohji Yamamoto's retail team for over six years. It was practically impossible to not be influenced by him. Although it might not be apparent, I really like to believe I was influenced by him. He is the master.
In case you missed it, learn more about mastermind JAPAN through our timeline look at the storied label. Also, look for mastermind WORLD's FW18 "SCENE.1 MISSIONS" collection hit retailers like HBX in the next few weeks.