Here are the top 10 Hottest Brands of 2018 Q2
A few surprises.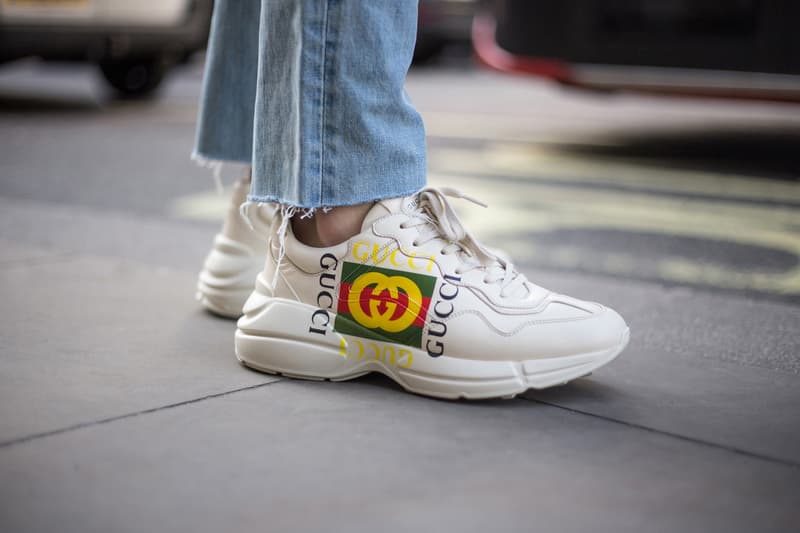 Global fashion data platform Lyst has released its quarterly report on the fashion industry's top 10 hottest brands for Q2 of 2018. The results are collected by analyzing over 5 million online shoppers' searching, browsing and buying activity over a 3-month period.
This quarter's index sees familiar heavyweight brands maintain their dominance, with a few ranking shifts such as Gucci climbing two spots to first place and Virgil Abloh's Off-White™ rising four spots to second. Other hype labels such as Balenciaga dropped one slot to third place and Vetements moved down three ranks to sixth place, while heritage luxury labels Versace and Fendi saw successful brand revival strategies, raising them 21 and 17 ranks, respectively, to seventh and eighth spot. Other notable observations include Nike, the only sportswear brand to make the top 10 list, as well as Louis Vuitton, which surprisingly did not make the list, despite its new menswear Creative Director Virgil Abloh.
See below for Lyst's top 10 hottest brands of 2018 Q2 and share your thoughts in the comments.
1. Gucci
2. Off-White™
3. Balenciaga
4. Givenchy
5. Dolce & Gabbana
6. Vetements
7. Versace
8. Fendi
9. Nike
10. Prada
If you want to pick up something from the hottest fashion brand right now, Gucci just launched exclusive Pre-Fall 2018 goods at Dover Street Market.