James Bond on Streetwear's Love Affair With Basketball & UNDEFEATED's Foray Into the Asian Market
As the La Brea mainstay sets up its first store in Hong Kong.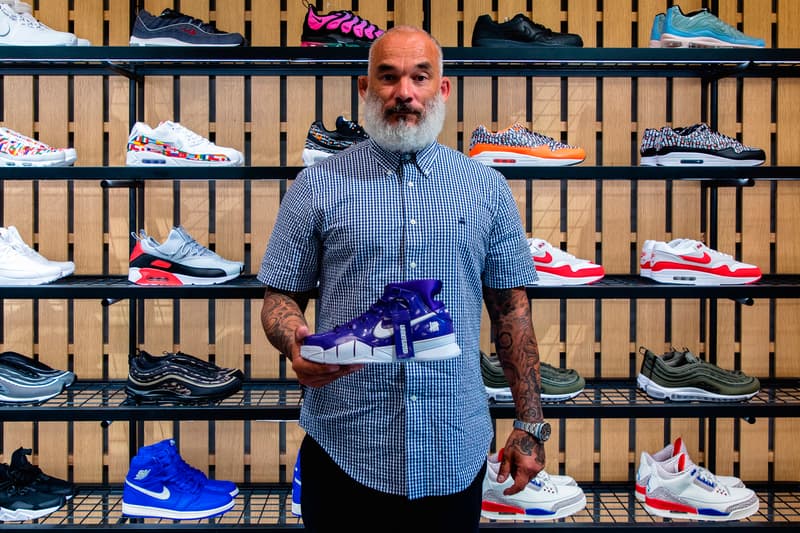 1 of 5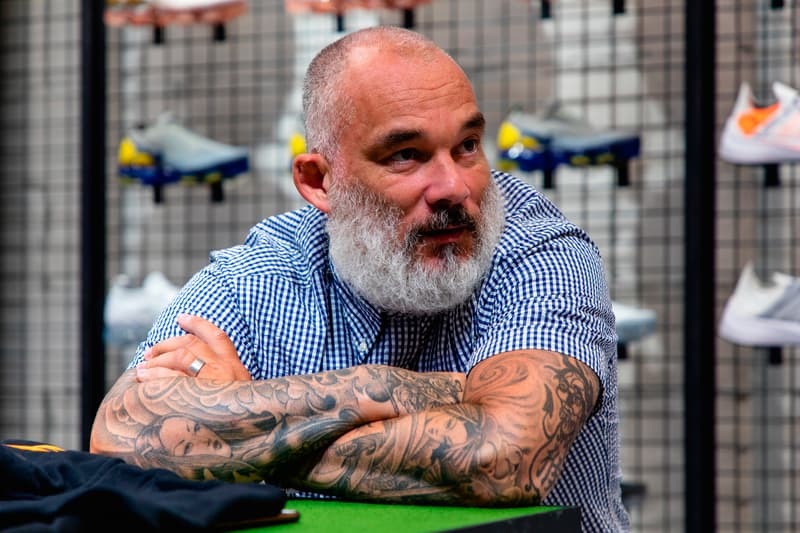 2 of 5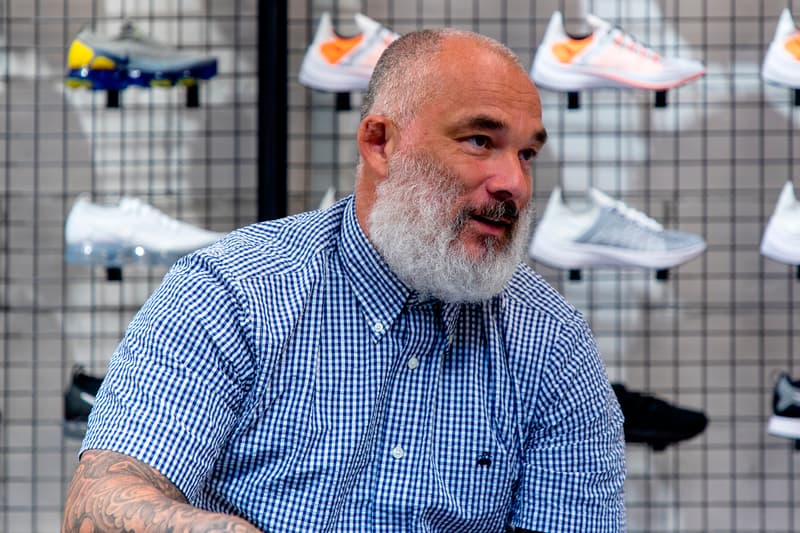 3 of 5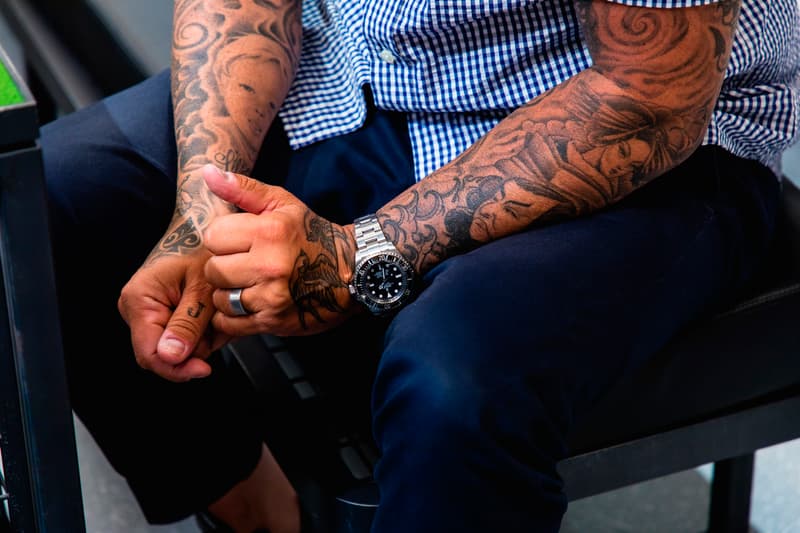 4 of 5
5 of 5
From the streets of LA to the bustling metropolis of Hong Kong, La Brea mainstay UNDEFEATED continues to expand its empire across the globe. Having recently set up two new stores in the trendy Tokyo districts of Shibuya and Harajuku Meiji-Dori, James Bond and Eddie Cruz' brainchild has found a new home in Hong Kong's luxury-labeled filled area of Causeway Bay's Lee Garden.
Filled with all the latest hyped sneakers and apparel wears, UNDEFEATED's first HK flagship is aiming to become the city's best spot to pick up all the must-have essentials. To mark the monumental move into the Asian market, UNDEFEATED has once again partnered up with BAPE on an exclusive Hong Kong capsule filled with Shark Hoodies, sweat shorts and graphic tees, all emblazoned with a hybrid logo combining a camo-print Ape Head with the UNDEFEATED's Five-Strikes. Along with this special capsule, UNDEFEATED Hong Kong will be raffling off five pairs of the Purple Nike Zoom Kobe 1 Protro "Friends & Family."
Taking the time out between his busy traveling schedule, Bond sat down for an exclusive one-on-one to discuss UNDEFEATED's growing presence in Asia, streetwear's love affair with basketball, and the latest collaboration with BAPE. Take a look at the interview below.
UNDEFEATED's Hong Kong location opens this Saturday, July 21.
UNDEFEATED Hong Kong
Shop G05-G07, Phase 3,
Lee Garden, Causeway Bay,
Hong Kong
After a few years focusing on the Asian market, what has changed in your strategy?
The strategy is now we have partners that find it's a viable business; they found that the engagement with the consumer is consistent now year round, not just when we do pop-ups. So they decided that in order to really see if they have a viable partnership, we need to kind of put an actual physical space in not just pop-ups.
What are some of the differences you've noticed between what the Asian market wants vs. the West coast?
They want the same thing everywhere; you know it's pretty globalized, the industry at the moment. So it's really up to the brands that we have to deal with to see if they can find ways to mix and match. It's a lot of the same things.
How big of a role do you play in the design of your new stores? They each feature different aesthetics, such as this one which is inspired by basketball.
We've been around for 16 years, so what we did from store number one, that still exists on La Brea, to what we have today has been a lot of evolution and different architects. Now we've gone more corporate in a way, bringing in an in-house architect to have all existing stores following the same vibe. At least some of the same color palettes and elements are used, maybe not the exact same, but at least they all kind of have the same thread where they come from.
For this Hong Kong store, I think with the wood and the metal it kind of has a bit of a park bench feel. We don't want to be too literal, so we'll take elements from you know the park, or the court, or the field, or whatever, and go from color palate to materials. That's where you kind of get all the different vibes. Shibuya and Meji will resemble this as the Glendale store and our stores being built going forward.
Compared to the old days, do you feel basketball still has a big role in the sneaker and streetwear world? How big of a role does basketball play in today's trends?
I do, just on the people that play the game, and how there's cultural appropriation. I do think basketball will lead because it's also heavily influential in music, and music I think right now is kind of leading the way for our culture at the moment.
Is that one of the reasons why the Kobe 1 silhouette was chosen?
The Kobe 1s were chosen cause one, we are an LA-based company; two, a lot of our guys, when we put the design ideas on the table, were Laker fans and Nike was like 'here's an option, here's an opportunity to work with Kobe.' The shoe came out great and people really like it.
Will there be a LeBron James silhouette in the future?
I'm a fan of LeBron James. Will there be a LeBron James sneaker? I don't know.
"I do think basketball will lead because it's also heavily influential in music, and music I think right now is kind of leading the way for our culture at the moment."
What are your thoughts on his move to the Lakers?
You know I'm a fan of his, but I'm not really excited how they are loading up the teams; it's kind of making it very anti-climatic. So we'll see what happens.
Holding a basketball competition this time around for the Kobe 1s, are you working against the raffle system that is often cheated?
It's hard with the system, win or lose, it's always like 'oh it's rigged or something.' I do think that we wanted something that was a little more conceptual than just waiting in line and getting a ticket. And with it being a basketball shoe we thought 'oh we should do something.' It's almost like you kind of have to earn your way and sometimes it shouldn't just be about financial gain that allows you to get places that you normally couldn't get to.
Which parts of the brands' visual DNA is displayed by this sneaker collaboration?
I mean it's the Kobe. When we did the 97 with the patent leather, it was a really nice hit to it. It's just kind of this little something to the shoe so that when it's on foot, the movement it makes it's a little more exceptional. The purple colourway, we just thought let's just go with the purple color off the Lakers jersey.
So there were 50 pairs tops. We did the green like the original Jordan 4 and then we did a lot of Player Exclusives for all the players that made it to the All-Star team; DeRozan was one of the players. The DNA is that it's an on-court basketball shoe and that's something UNDEFEATED would like to pursue: more on-court and performance-based sneakers than just lifestyle.
What's your favorite piece from this BAPE x UNDEFEATED capsule?
I'm pretty simple, I always like the T-shirts. There's a print process that they have here [Hong Kong] that we don't have in the US. The pieces feel a little more substantial, it feels like it lasts a little bit longer; it's not just a quick throwaway T-shirt. So I'm always a big fan of the Tees. And we didn't really get to do any outerwear pieces this season but usually I'm a big fan of the outerwear pieces.
How do you differentiate between all the BAPE collaborations?
BAPE is pretty easy. Our main designers, some really young guys, grew up fans of the brand so they love dealing with the camos, the heritage of the camo, and now it's really kind of a formula, so the silhouettes are chosen before and we kind of mix and match with the different silhouettes and patterns.
What makes this Hong Kong exclusive so special?
Well number one being that it's an exclusive; the details of the map, latitude and longitude on the print based on Tokyo and Los Angeles, and then we have the Hong Kong hit with little subtle things. There's not a lot, we don't want to flood it so much because it is a garment that you have to wear, so we always want to keep it subtle. So you just kind of dig, and dig, and dig, and find the thread that's common through the whole piece and that's what you kind of adorn it with.
How often do you say no to collaborations?
We say no to more than what people think. I think there's a power in saying 'no.' It's not 'no forever,' it's 'no we need to think it a little bit through, we need to come up with a little more compelling idea than just being.'
With such a high frequency, do you think collaborations are as impactful as they used to be or just over-saturated?
I think the market is saturated definitely. I think you have to be, without sounding obnoxious, one of the brands that you keep a common thread through all your collaborations; they always come from somewhere, they always feel authentic, they're not just coming from left field, those will always work.