SEGA & Kotobukiya Are Creating the Largest Mech Model In History
A one-to-one scale plastic model for the upcoming PS4 game 'Border Break.'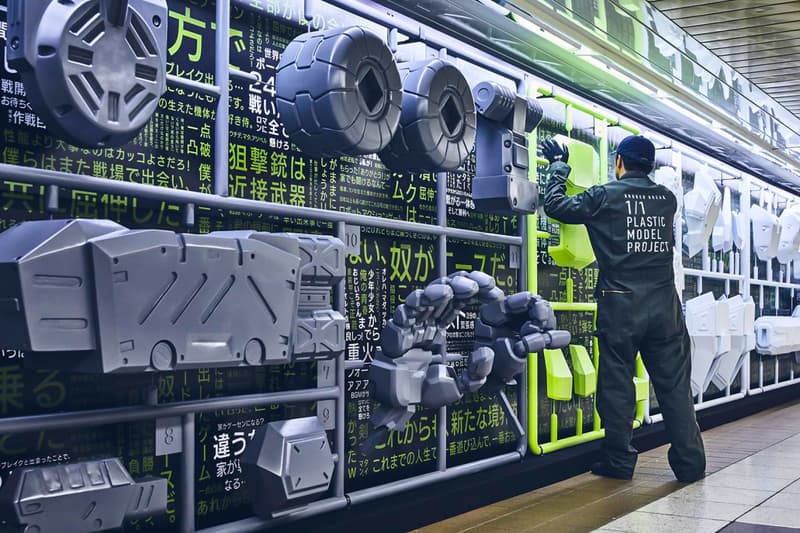 SEGA and plastic model creators Kotobukiya have joined forces to create a gigantic one-to-one scale plastic mecha model from the upcoming PlayStation 4 edition of Border Break. The full-sized plastic model has parts crafted from Styrol resin that are designed to dock into one another. According to Kotobukiya, this is slated to be the largest plastic model in history.
Border Break is an updated 10v10 robot team battle title that will release on PlayStation 4 on August 2 and originally released in 2009 as an arcade game. The parts will be on display at the Tokyo Metro Marunouchi Line Shinjuku Station Metro Promenade through July 8.
Check out the images, as well as the visuals of the mech's manufacturing, and share your thoughts in the comments.
In related news, Asratec and BRAVE ROBOTICS built the Transformer-like J-Deite RIDE.
PS4用「BORDER BREAK」、「1/1 プラモデル プロジェクト」始動! コトブキヤ監修のもと実物大巨大ロボットのプラモデルを組み立てる https://t.co/bPNUEuZ4ym #BBPS4 pic.twitter.com/pIaR49gNYQ

— GAME Watch (@game_watch) July 2, 2018
【7/2-7/8】新宿駅地下メトロプロムナード。C面は8/2発売PS4版ボーダーブレイクの1/1サイズプラモデル広告。 pic.twitter.com/zCwdZK9i0v

— 塩おかき(表垢)@fenrir鯖 (@brain_open) July 2, 2018
新宿の地下道にボーダーブレイクの実物大プラモデル展示されてた。 pic.twitter.com/vQauvbg5sy

— ばぐまん (@bugman360) July 2, 2018