Here's How LeBron James' Free Agency Decision Was Made
As shared by his agent Rich Paul.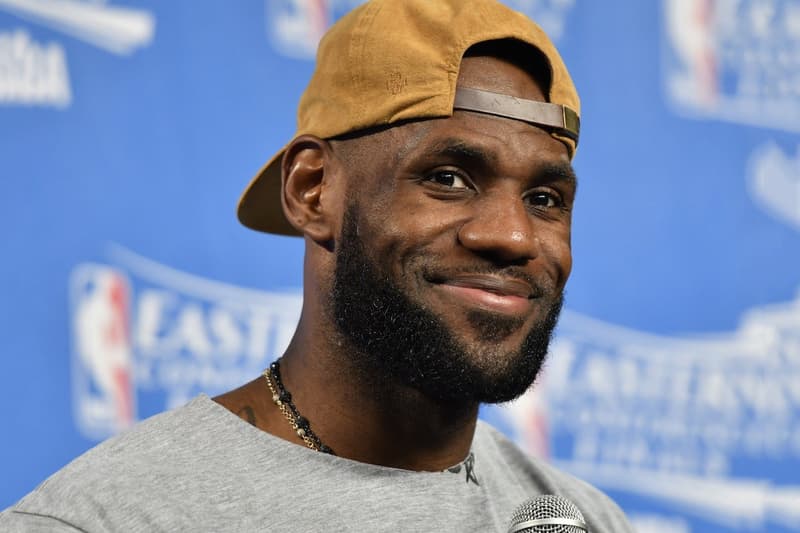 Earlier this week, LeBron James officially signed a four-year, $154 million USD contract with the Los Angeles Lakers.
Though many fans still feel left in the dark about James' decision to become a free agent, as well as on his move to the Lakers, James' agent Rich Paul spoke about the situation during an NBA TV Summer League broadcast in Las Vegas on Thursday. Paul opened up about the advice he gave to James as well as stating James' decision was solely about basketball. During the interview, Paul stated:
"To be clear, no one really knew what we were doing or what we wasn't gonna do. There was a lot of speculation out there. We don't have sources. For those that do talk to myself, I gave them as much information as I could, but for him, it was just a basketball decision. I think it was one of the biggest challenges this year. When he went to Miami, it was about winning a championship. When he came home, it was about delivering a promise. This one really had no footing.

It was basically about what he wanted to do and what made him happy — and he earned that being in his 16th season. You don't have athletes in their 16th season be the No. 1 free agent. That don't happen. Normally in your 16th season, they're trying to push you out of whichever league it is that you're playing or you take a step down or you don't get there, so my advice to him was do what makes you happy. Let me do my job in helping you understand the landscape. You tell me what's important to you, and so I had his board ready.

The teams that he looked at, he looked at for guys like Ben Simmons. There's a reason why he looked at Philadelphia, but ultimately he chose the Lakers. There was no, people say well it's about movies, it's about this, it's LeBron James. He's already a global entity, so it wasn't necessarily about that. Now obviously if that's what you into, you're on that platform, it enhances it because everyone's there, but that wasn't part of the decision to go to them. It's a challenge. I thought this was the biggest challenge going to a place regardless of who everyone thought it was gonna be because this guy went or that guy went, no, he made the decision to go.

We'll see what happens. He's excited, I think they're excited, and that's all that matters in that regard."
"It was just a basketball decision."@RichPaul4 shares what it was like as LeBron was making his decision to go to LA. pic.twitter.com/WwEA9tpDqW

— NBA TV (@NBATV) July 12, 2018
In related news, the LeBron James "King of LA" mural is gone.