LeBron James Officially Signs Four-Year, $154M USD Lakers Contract
Make way for the King.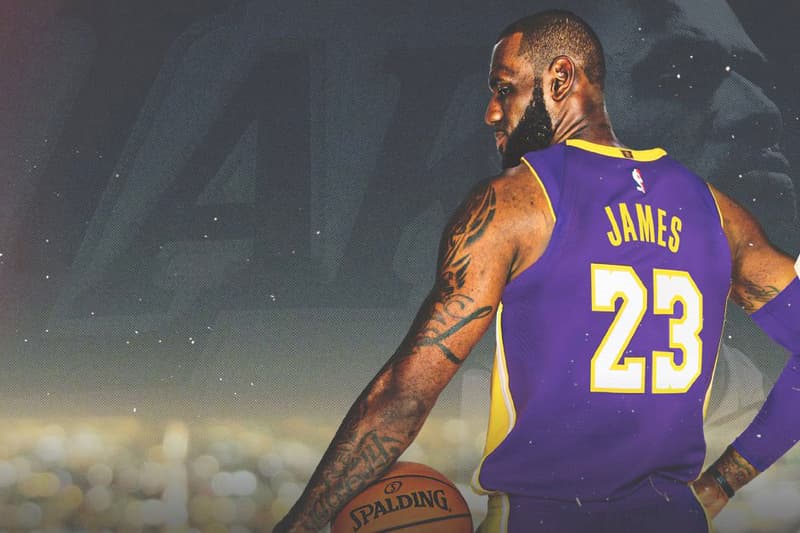 It's now official, LeBron James is leaving the Cleveland Cavaliers once again to join the Los Angeles Lakers. Though the announcement came early this month via his agency group, Klutch Sports, both parties have finally sat down to sign the official four-year, $154 million USD contract.
This marks the second time King James has left the Cavaliers and the third time he's changed teams in his career. LeBron first left the Cavs in 2010 to join Miami Heat. After wining back-to-back championships with the Heat, James returned to the Cavs with a goal of helping them win a championship; his efforts paid off in 2016 when Cleveland won its first championship in 52 years. James' upcoming season with the Lakers will mark his 16th anniversary in the league.
Magic Johnson, the Lakers' president of basketball operations, said in a release that James "is special" and "is the best player in the world. He loves to compete and is an awesome leader who is about winning and making sure that his teammates are successful. The Lakers players are excited to have a teammate who has been to nine NBA Finals. It's a huge step closer to returning the Lakers to the playoffs and to the NBA Finals."
Pelinka also stated, "This is a historic moment for the Lakers, and we could not feel more grateful and honored. When LeBron James — a perennial NBA MVP and champion who is playing at the most astonishing levels of his career — chooses to join the Lakers, it serves as the ultimate validation for what we are building here. However, we all know that the work is not yet done. We will continue forward and do all that is necessary to achieve our shared obsession of bringing banner No. 17 to the world's best fans — Lakers Nation."
James was joined by his agent, Rich Paul, and Lakers general manager Rob Pelinka. Take a look at the signing below courtesy of Klutch Sports Group.
In case you've missed it, a LeBron James "King of LA" mural was vandalized in California.
The King has arrived ?#LakeShow + @KingJames

?: https://t.co/UNEqg5pveF pic.twitter.com/jWNiqoTBeW

— Los Angeles Lakers (@Lakers) July 10, 2018
Officially signed with the @Lakers @KingJames pic.twitter.com/A5jHZxXEP4

— Klutch Sports Group (@KlutchSports) July 10, 2018