Lakers Legend Kobe Bryant Welcomes LeBron James to the Family
From one king to another.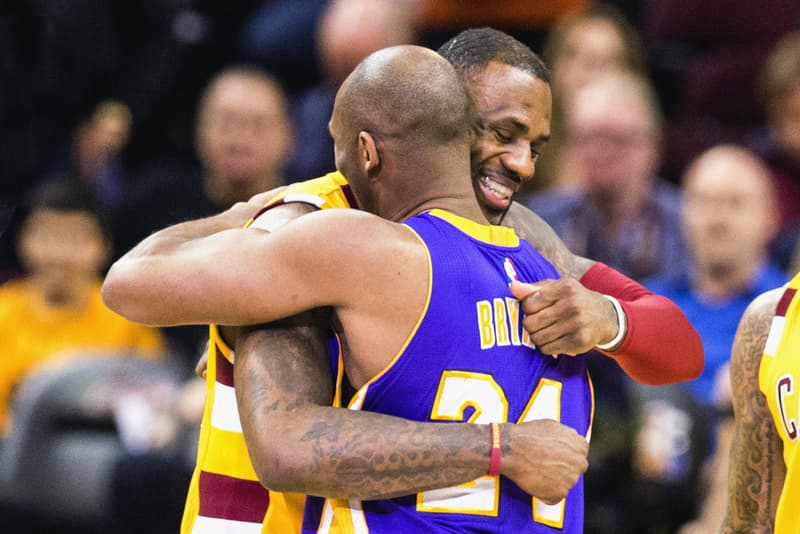 Over the weekend, news broke out that LeBron James would be signing a four-year, $154 million USD contract with the Los Angles Lakers.
Quickly following the announcement, it has now come to light that Lakers legend and G.O.A.T. Kobe Bryant reached out to James after the news became official. "I spoke to him during the playoffs and then I talked to him last night, right after the decision," Bryant told Stephen A. Smith on his ESPN radio. "I told him, 'Welcome to the family, man.' It sounds crazy but I said, 'Dude you are part of the family now. So anything you need on my end, I got you. Whatever the case may be, I am here for you.'" Bryant contiuned "as people, you got to help your brothers do well. I had a great run, I played 20 years, it was awesome, I had a great time, we are fortunate enough to win five championships and all that. Now it is somebody else's time. And that is what the Lakers have always been about."
Bryant also shared a message via his personal Twitter account, welcoming LeBron to the Lakers family.Bryant retired from basketball in 2016, having played his last NBA game against the Utah Jazz.
In related news, LeBron James' no. 23 Lakers jersey is already selling out.
Welcome to the family @KingJames #lakers4life #striveforgreatness @JeanieBuss @MagicJohnson and RP well done!!! ??

— Kobe Bryant (@kobebryant) July 2, 2018
Kobe gives LeBron a warm welcome to the Lakers family. ?⬆️ (via @stephenasmith) pic.twitter.com/Sk8KNlrDnv

— ESPN (@espn) July 2, 2018