Imran Potato to Drop High Fashion & Video Game Bootleg Clothing
Louis Vuitton & Gucci logos alongside 'Donkey Kong Country' references.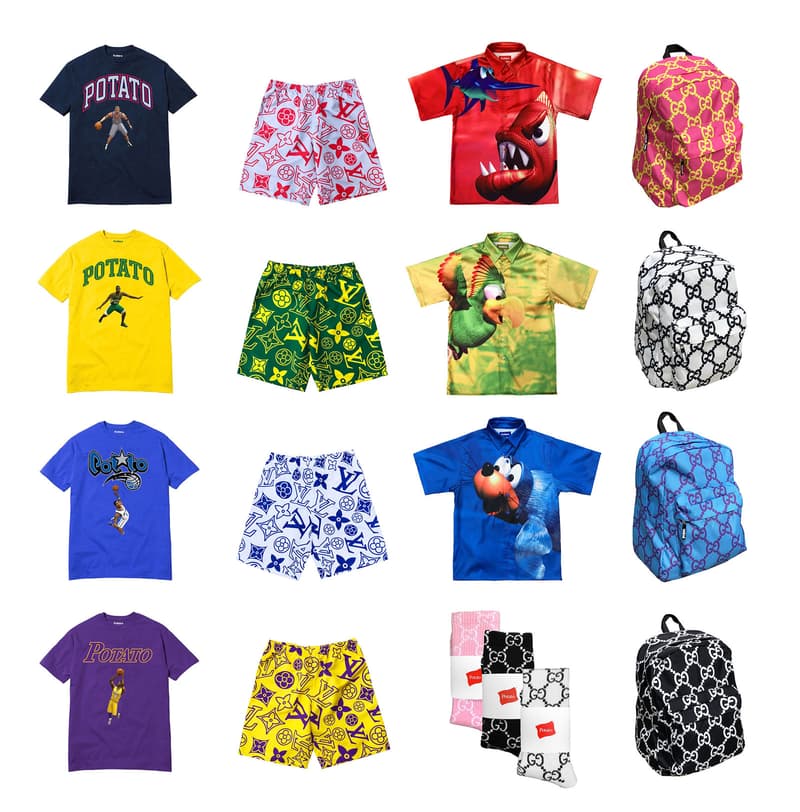 1 of 13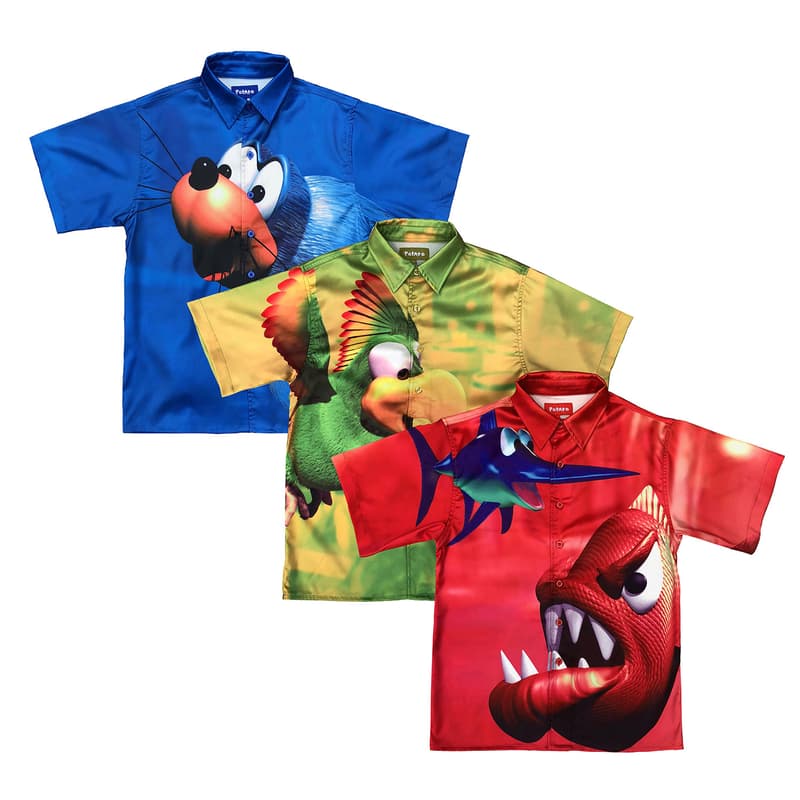 2 of 13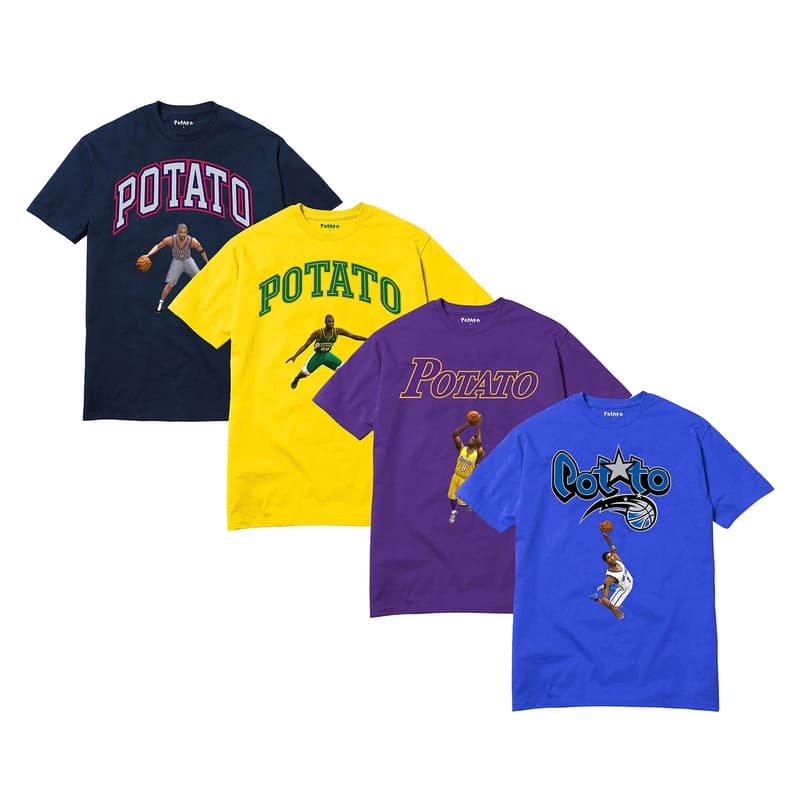 3 of 13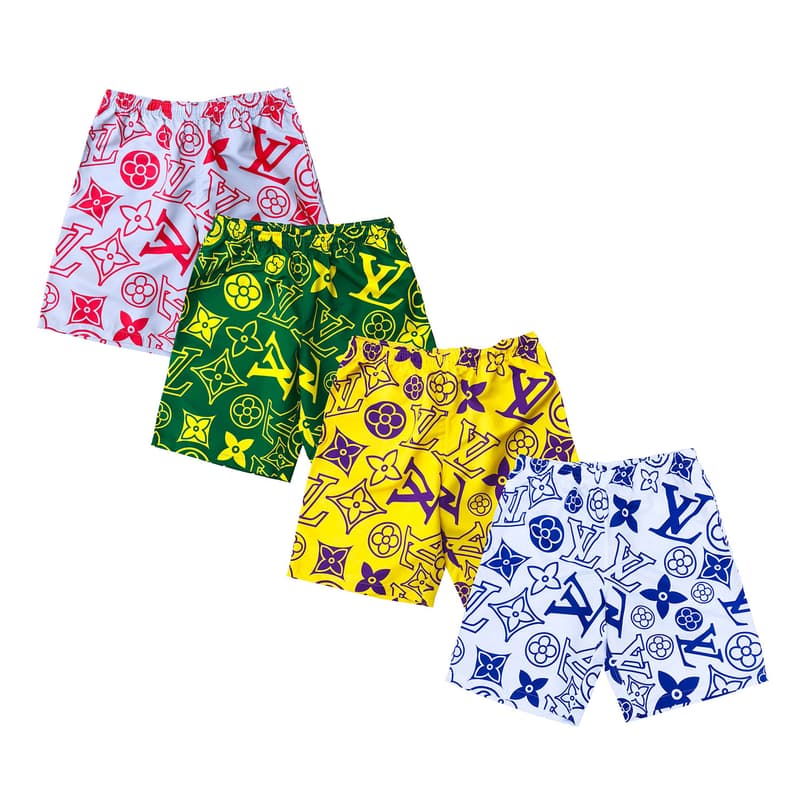 4 of 13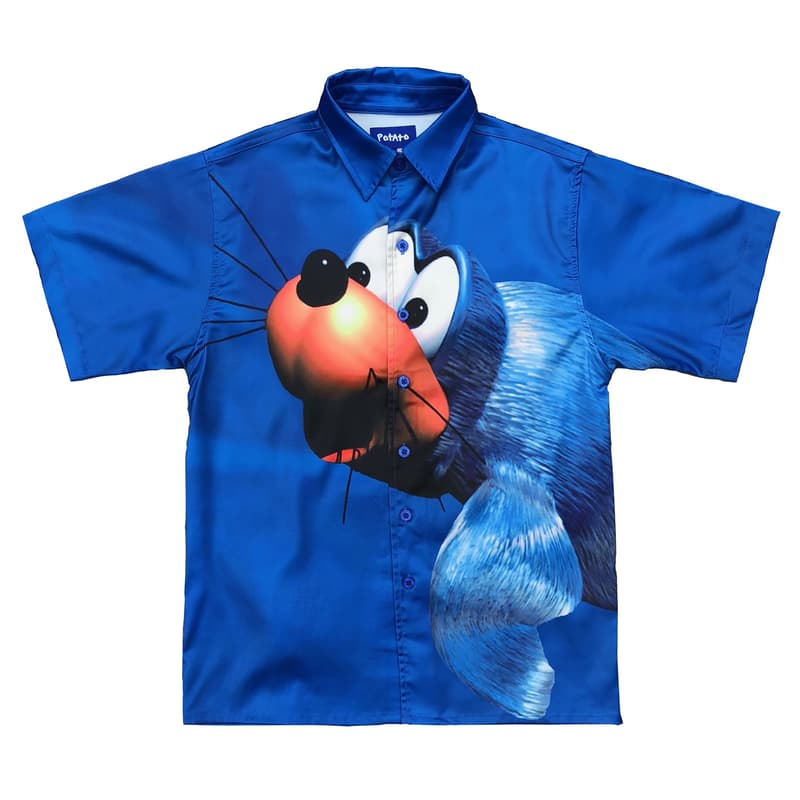 5 of 13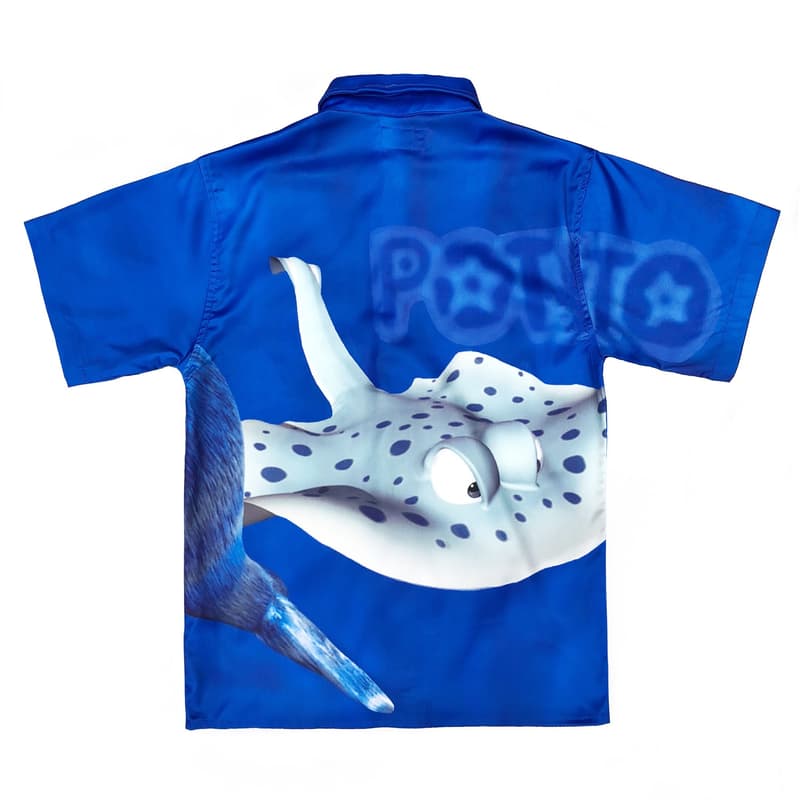 6 of 13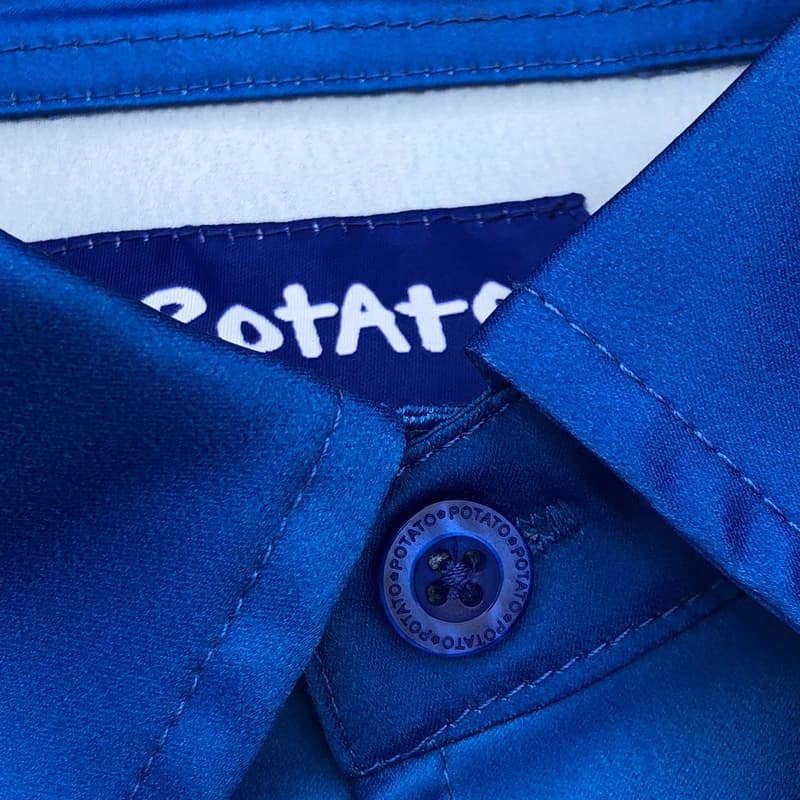 7 of 13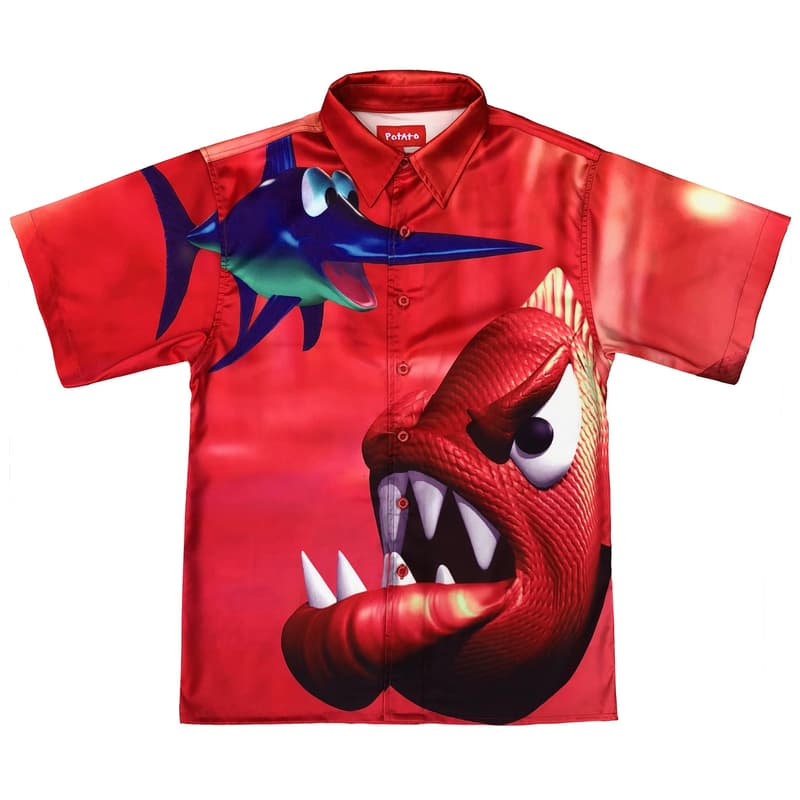 8 of 13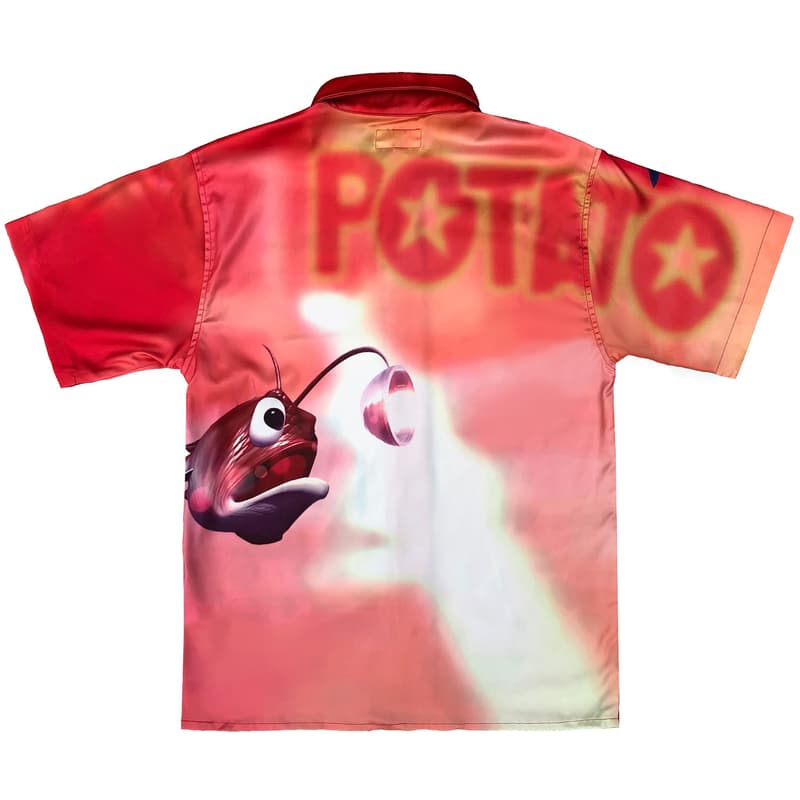 9 of 13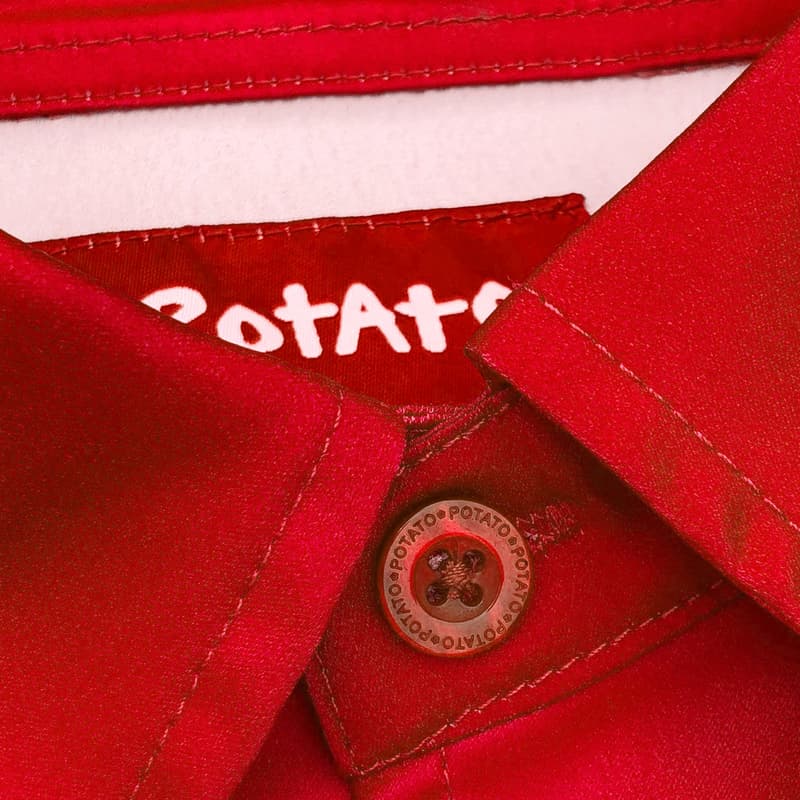 10 of 13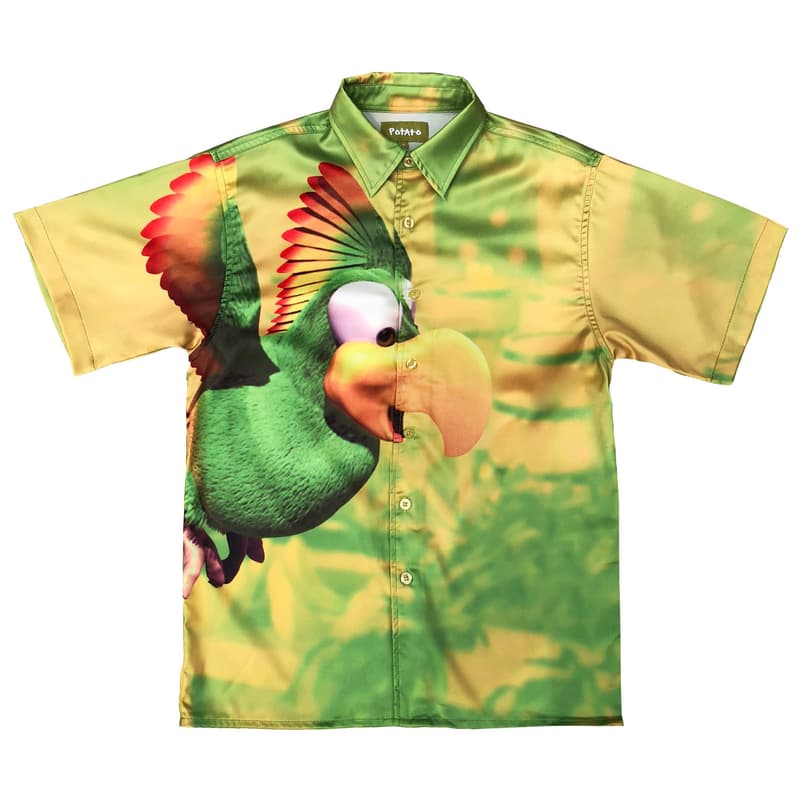 11 of 13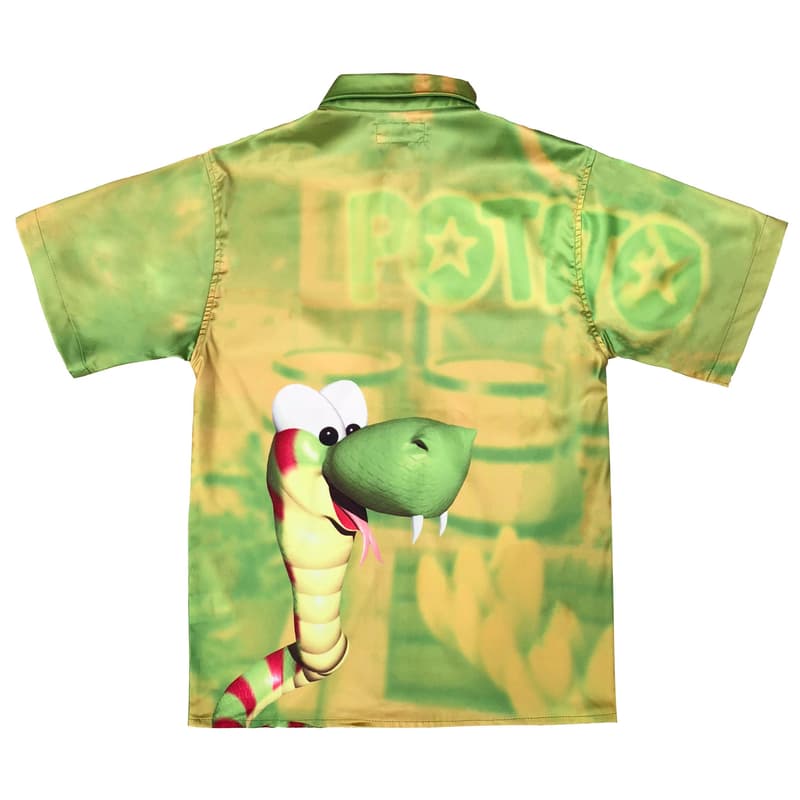 12 of 13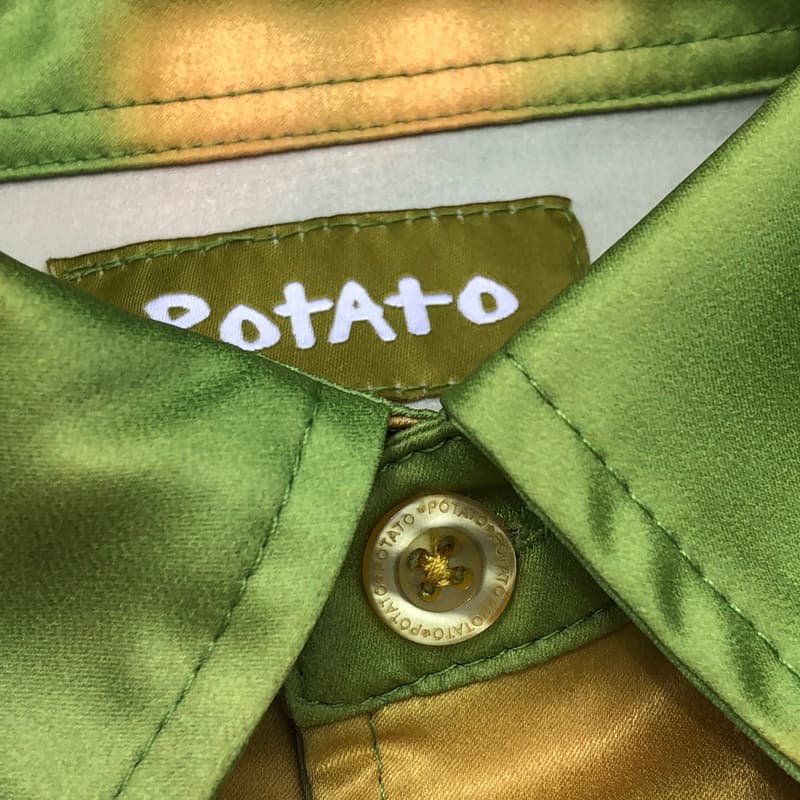 13 of 13
A favorite of musicians like Sheck Wes, Lil Yachty and Billie Eilish, Imran Potato is releasing a variety of parodic summertime gear emblazoned with recognizable luxury house logos and video game references. As with everything that Potato has provided for celebrity fans, the items are all very limited bootlegs, unlikely to ever appear again.
Enlarged Louis Vuitton monograms appear on a selection of elastic-waisted shorts, executed in contrasting bi-color patterns for maximum effect, while Gucci's interlocking "G" emblem appears as an all-over print on four backpacks and two pairs of socks. Meanwhile, character models of basketball superstars sourced from NBA Live 2003 are realized on a quartet of solid-toned tees, with "Potato" branding that parodies the logos of each players' team. To complete the drop a trio of button-up shirts feature animal buddies and enemies from Donkey Kong Country 2, from Squawks the Parrot to Rattly the Rattlesnake to Lockjaw, the unruly piranha.
The goods launch on Imran Potato's web store on August 8 in extremely limited supply.
For more exclusive drops, look to Travis Scott's highly-limited Astroworld merch.