Chinese Skyscraper Features a 350-Foot Waterfall
Poised to be one of the largest artificial waterfalls in the world.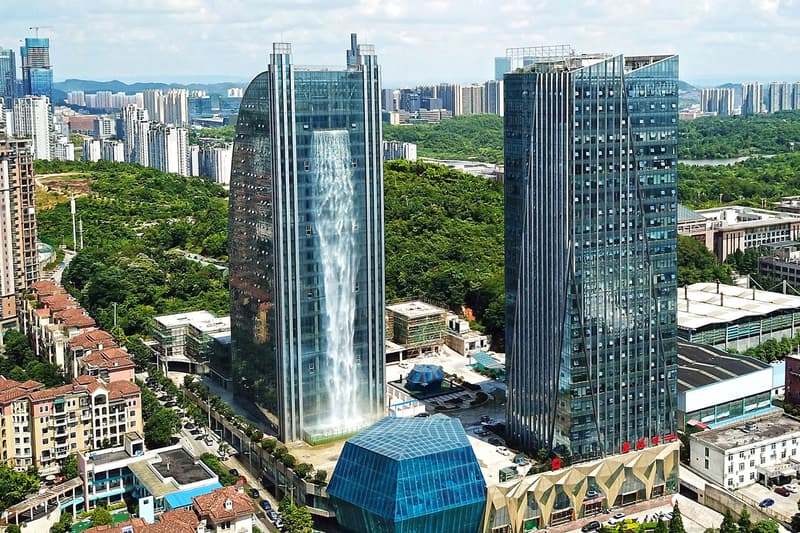 1 of 2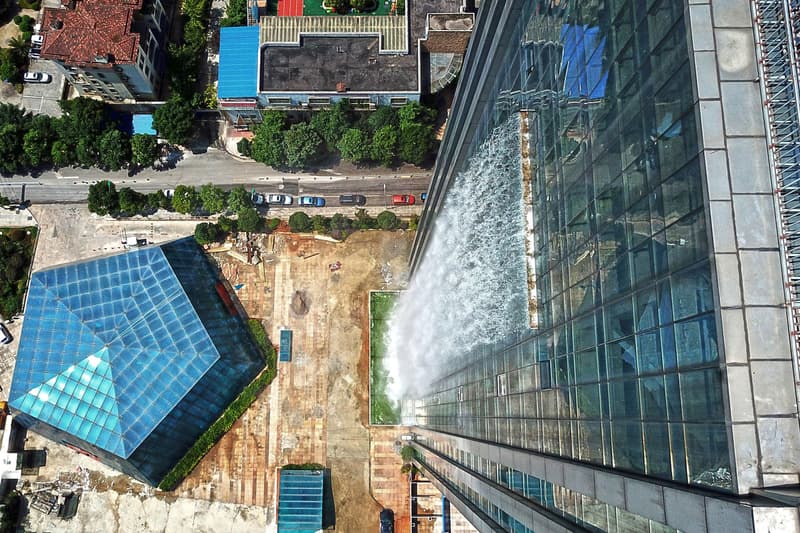 2 of 2
Photos of a new skyscraper in Guiyang, southwest China have recently been surfacing online due to its eye-stopping feature. The nearly 400-foot building boasts a 350-foot waterfall constructed into its glass facade. Developed by the Ludi Industry Group, the tower's waterfall runs on four pumps "that feed on underground tanks containing rainwater and runoff," Dezeen reports. Official details of the structure have yet to be announced, but the publication asserts that that offices and a luxury hotel will be placed inside it.
Stay tuned for updates and see the 350-foot waterfall in action below. In other architecture news, this mountain in Beverly Hills is heralded as America's most expensive property with a price tag of $1 billion USD.