J. R. Smith's Game 1 Jersey Auctioned for $23,500 USD
The embarrassment continues for JR.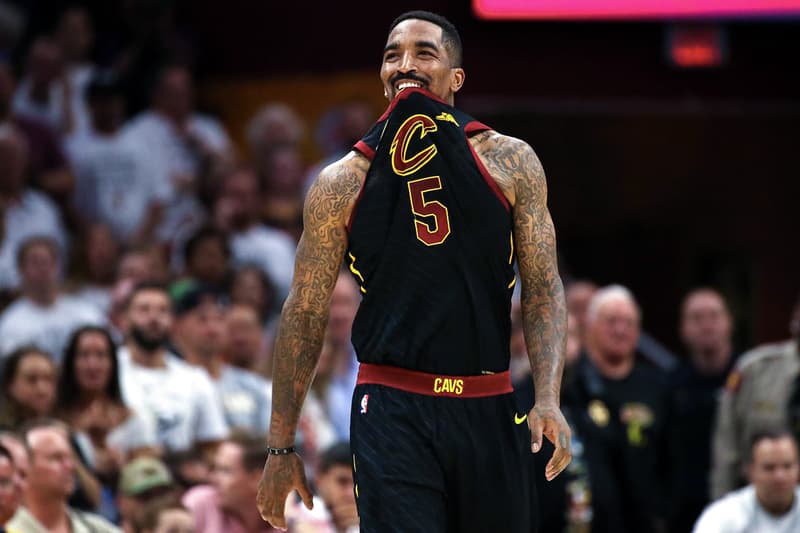 J. R. Smith's game-worn jersey from Game 1 of the 2018 NBA Finals — yes, that game — auctioned off for $23,548 USD earlier this week, as part of the NBA's ongoing sale of player-worn jerseys. As you surely remember, with the game tied and a few seconds left in the fourth quarter, Smith pulled down a rebound, and instead of putting up a shot or feeding LeBron at the top of the key, he infamously dribbled out the clock, thinking his team was up by a point. As a result, the game went into overtime and despite LeBron's masterful 51-point performance, the Cav's lost the game and subsequently the series. So needless to say, we doubt the winning bidder is a big JR Swish fan.
To put things in perspective, LeBron's Game 1 jersey sold for $100,322 USD. If you're interested, you can still place a bid on a few jerseys at auctions.nba.com.
In other NBA news, check out the full 2018 NBA Draft list and see where your favorite college hoopers landed.