Francis Bacon Went Punk at Alexander McQueen SS19
"It's not about streetwear."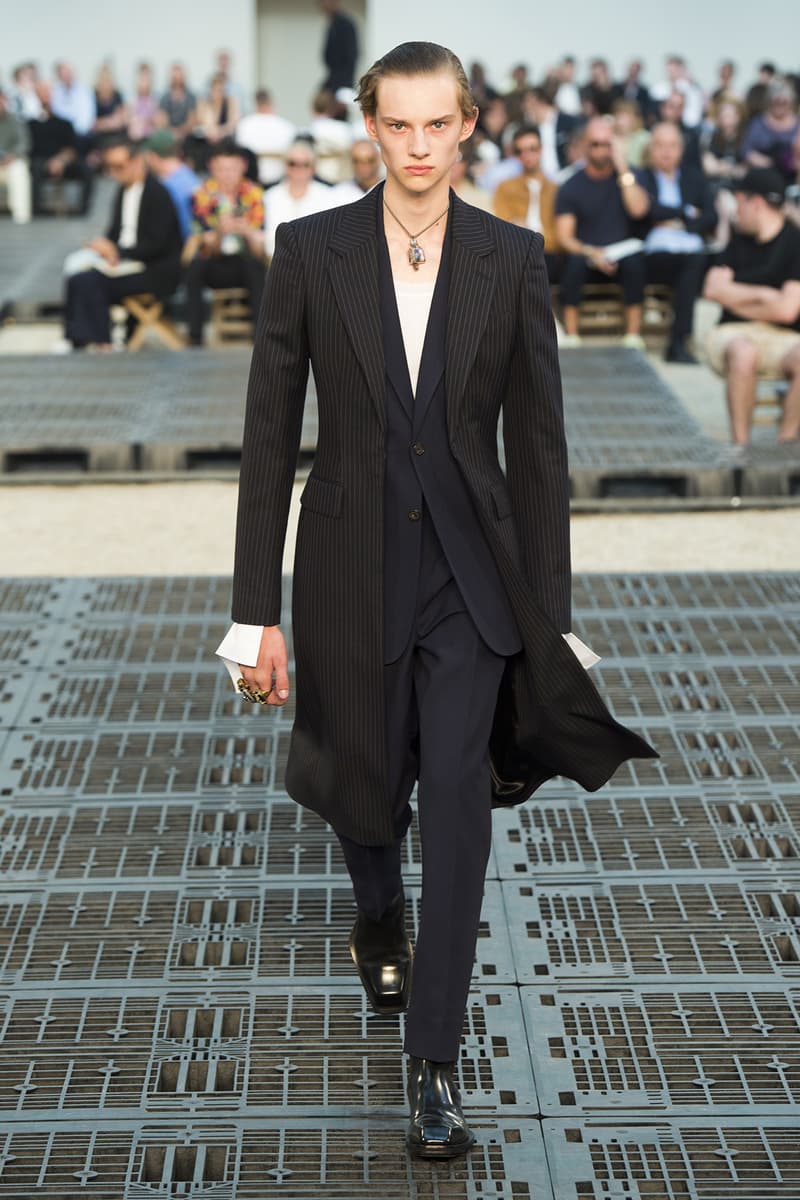 1 of 34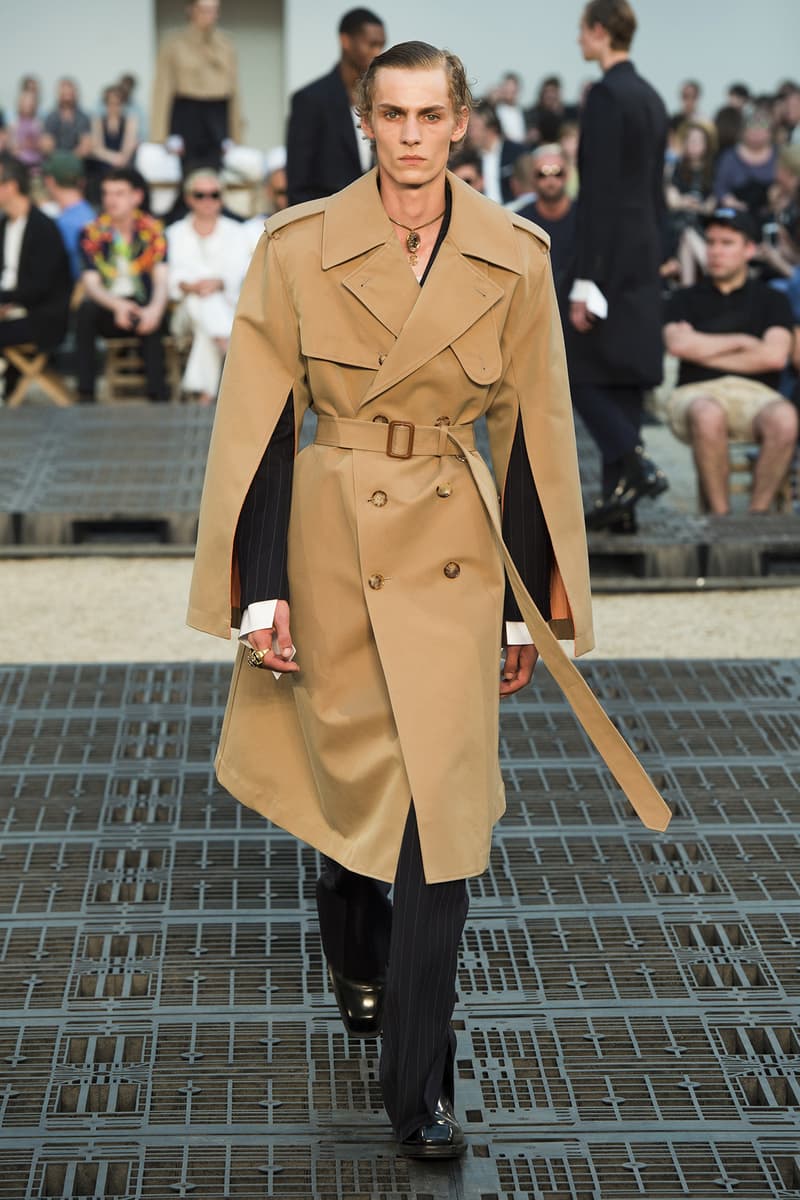 2 of 34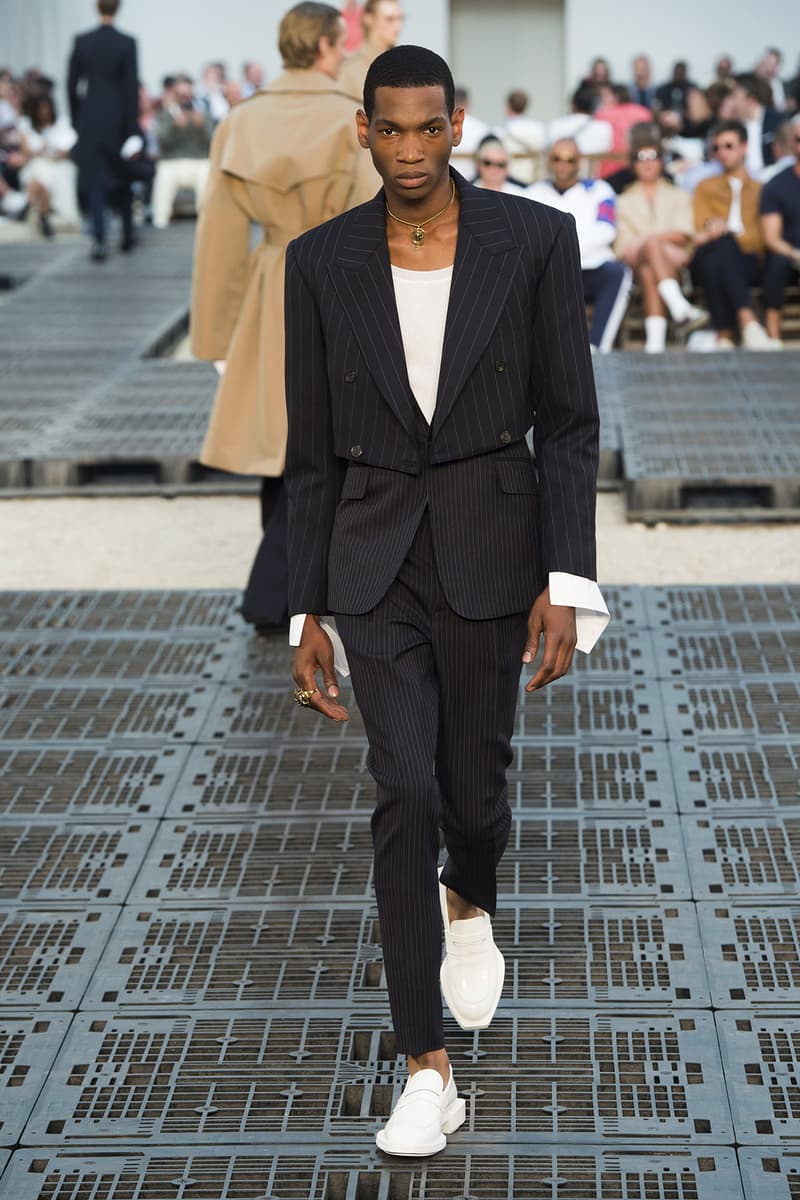 3 of 34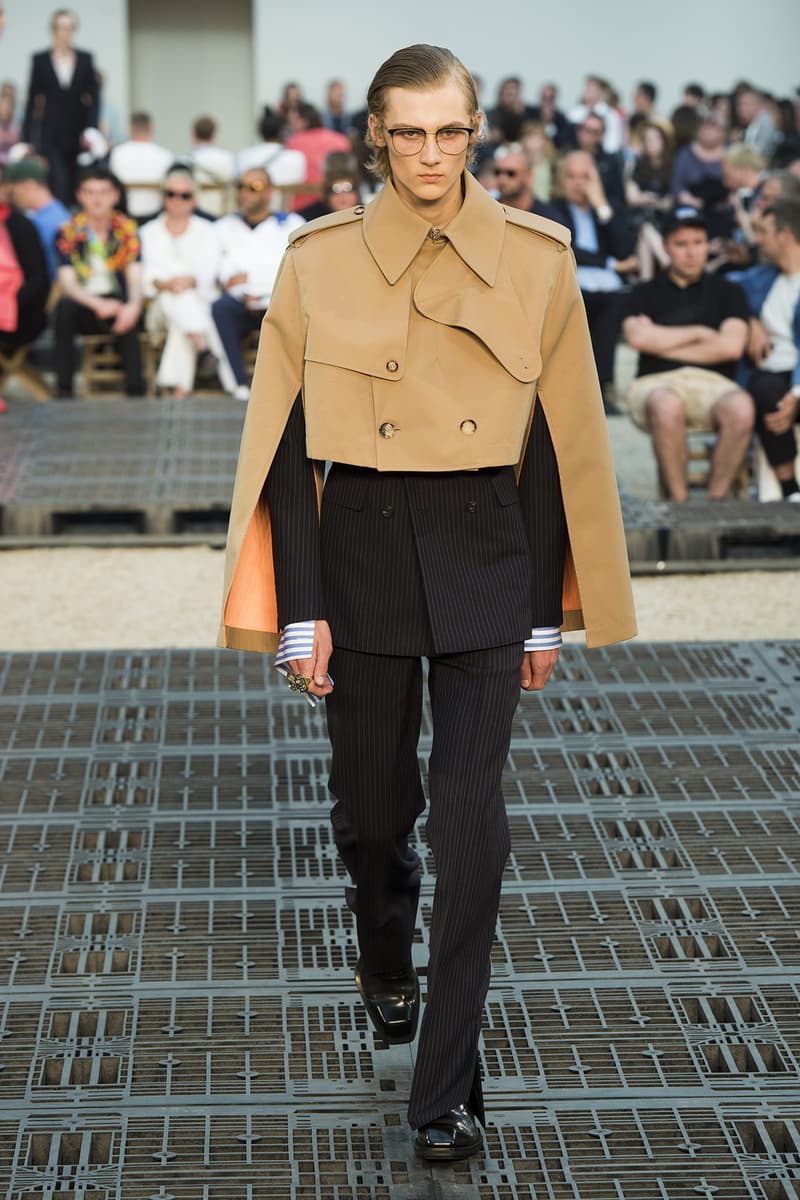 4 of 34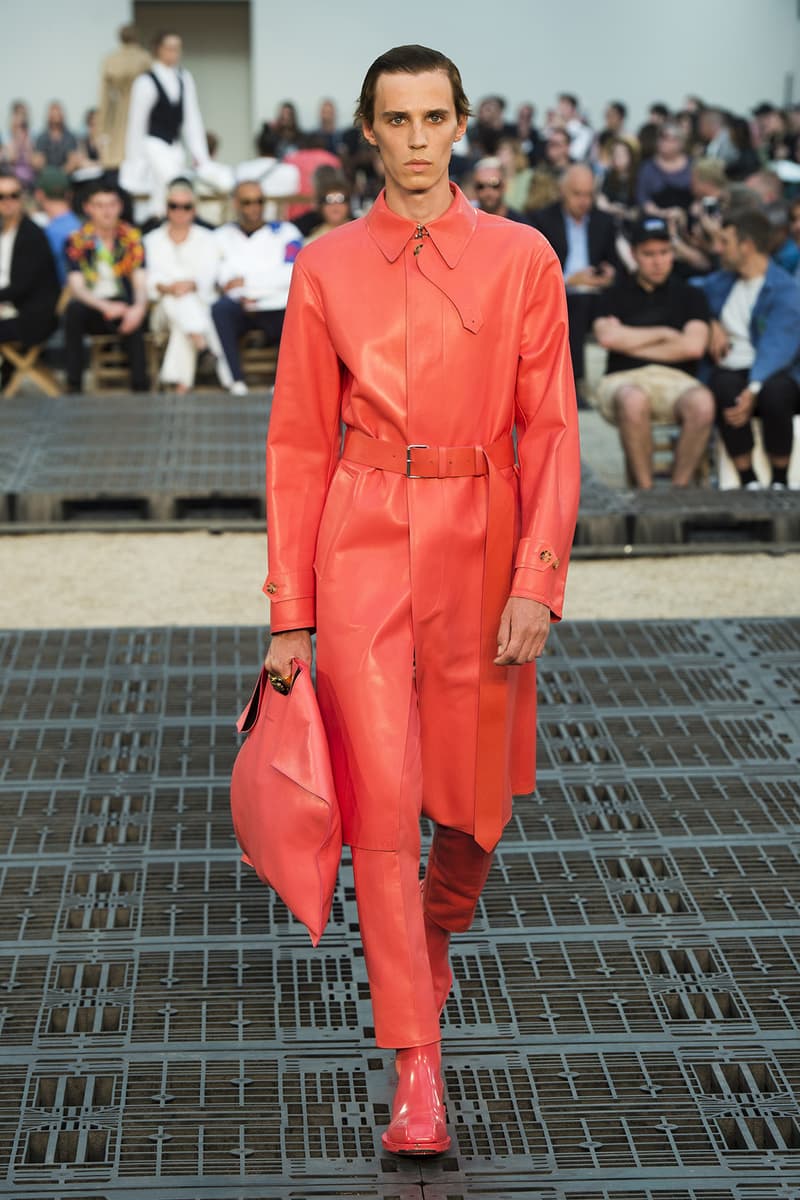 5 of 34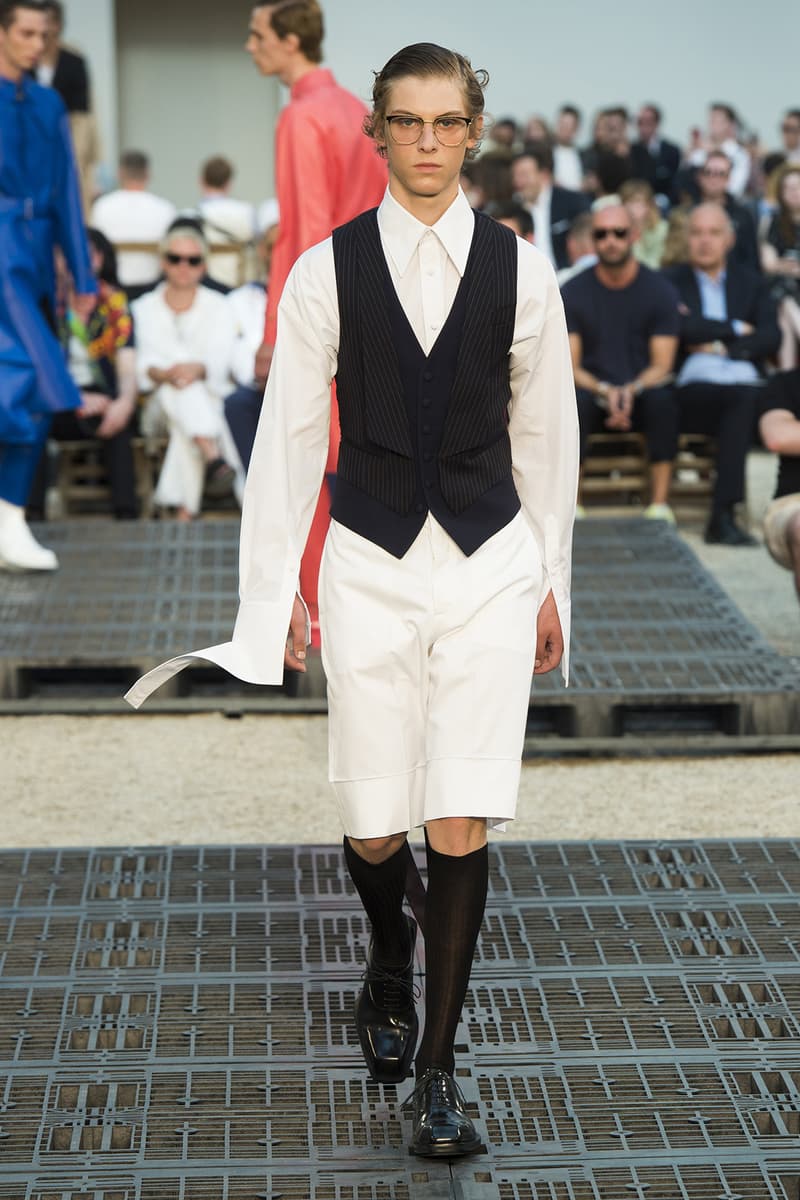 6 of 34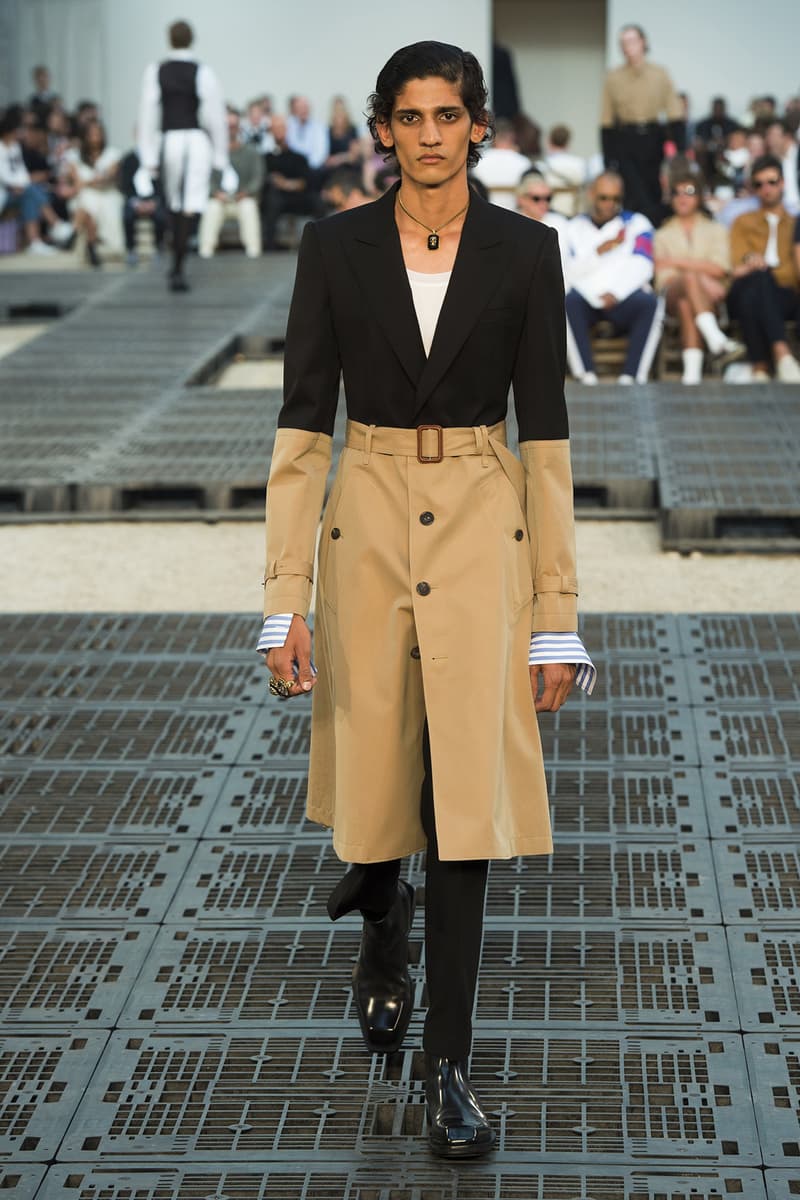 7 of 34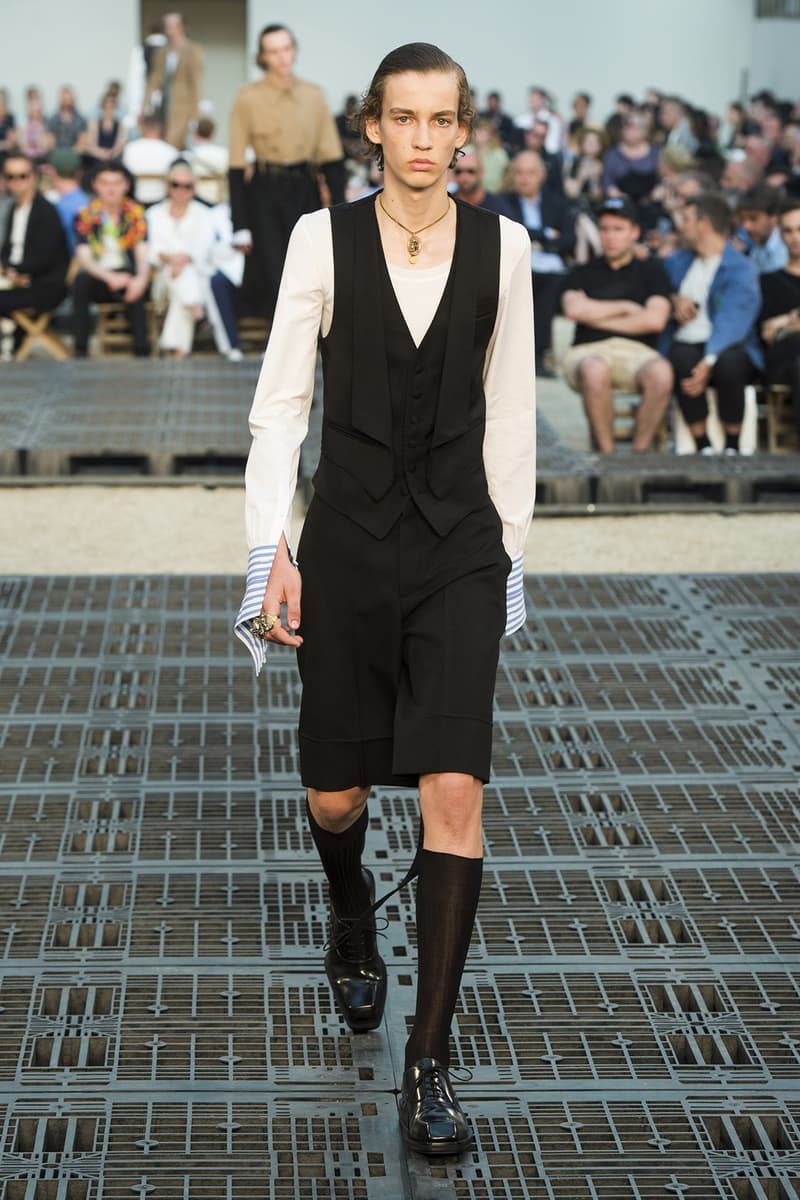 8 of 34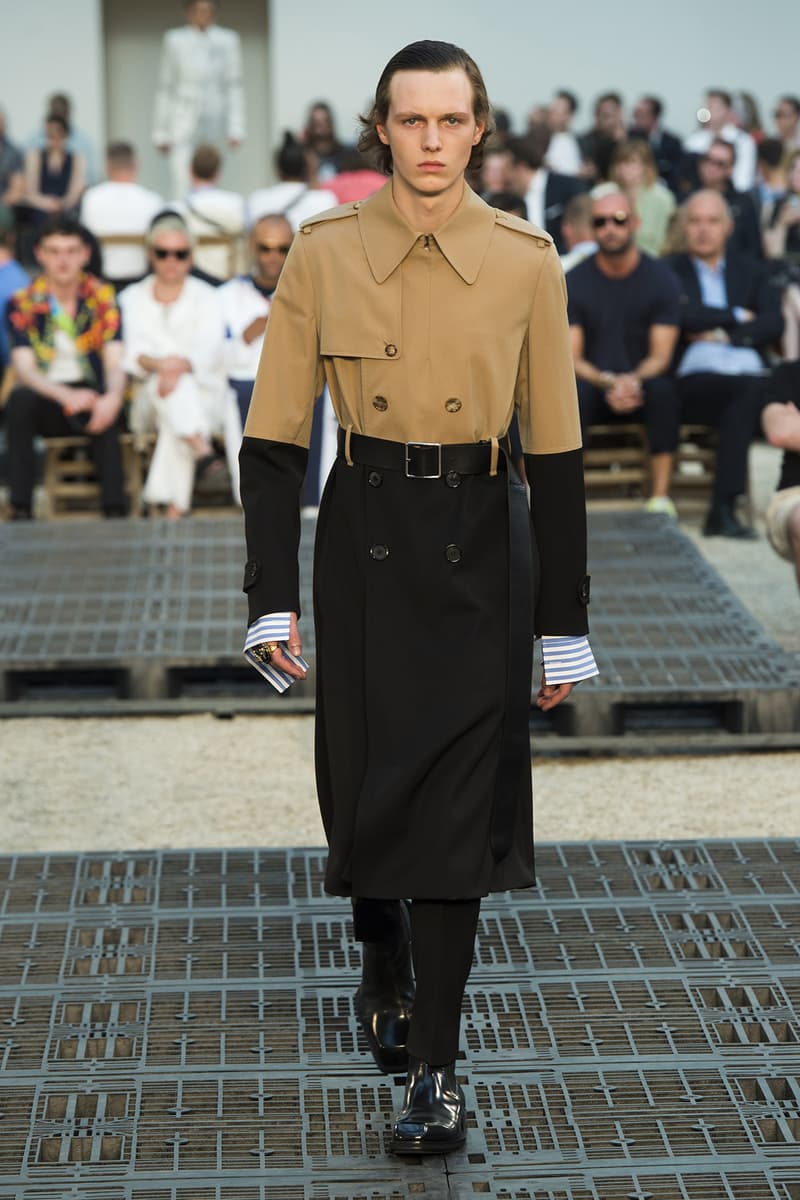 9 of 34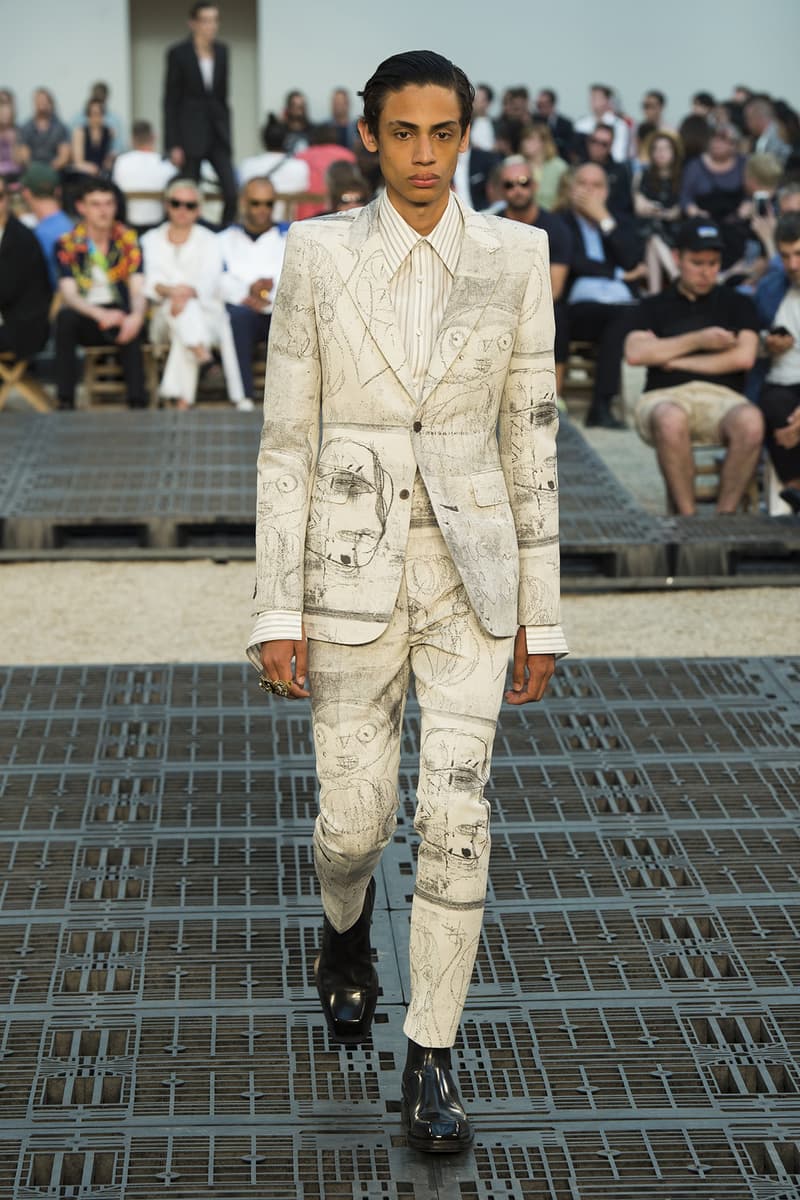 10 of 34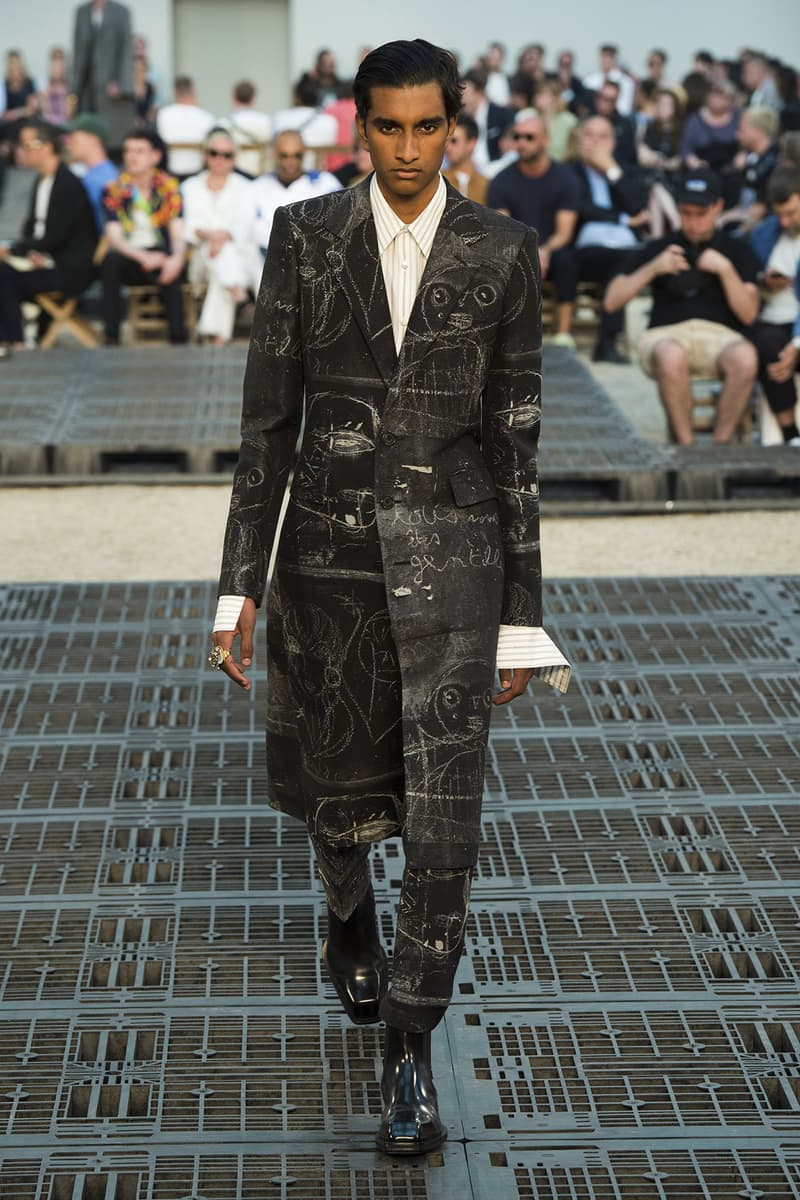 11 of 34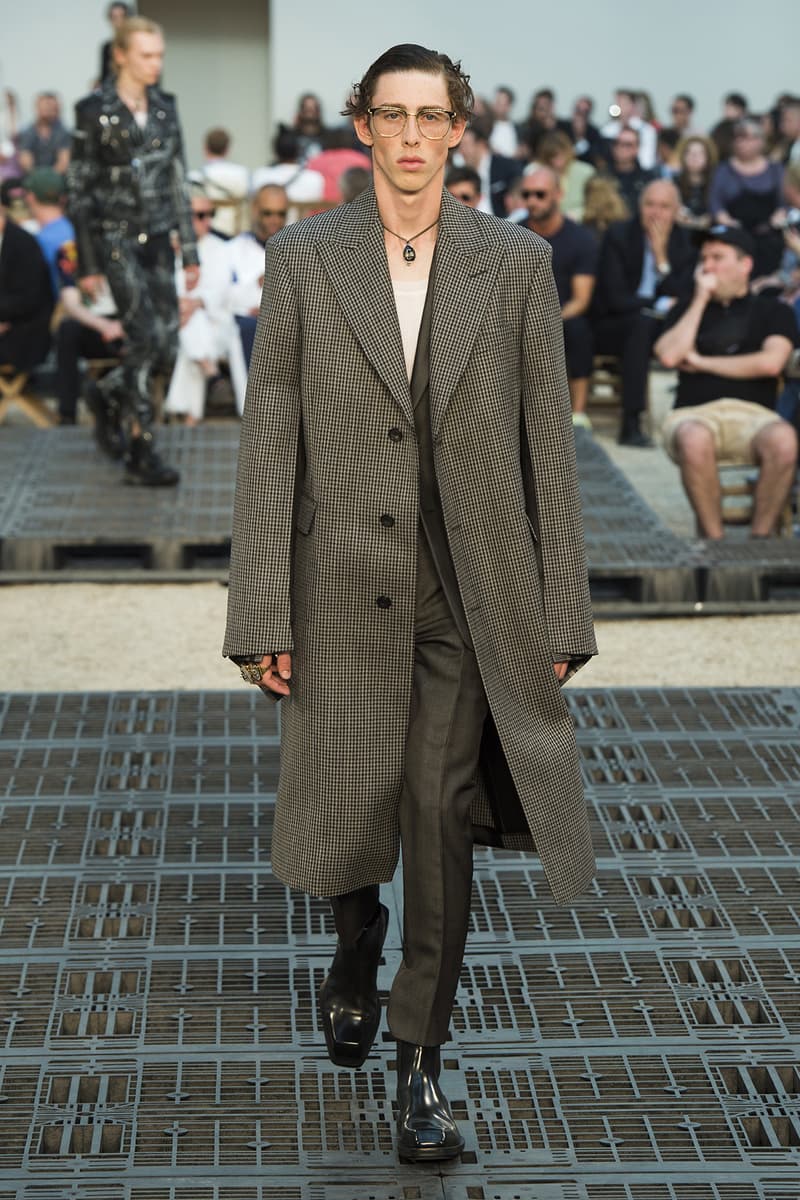 12 of 34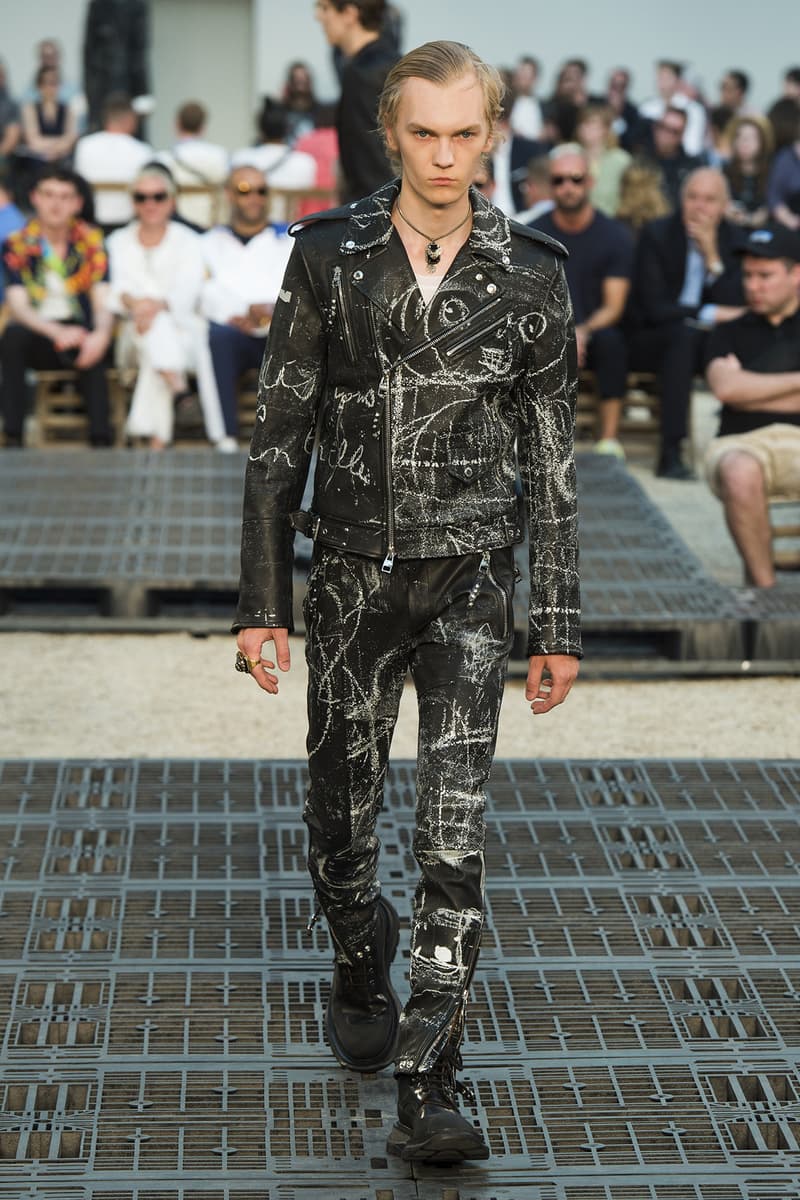 13 of 34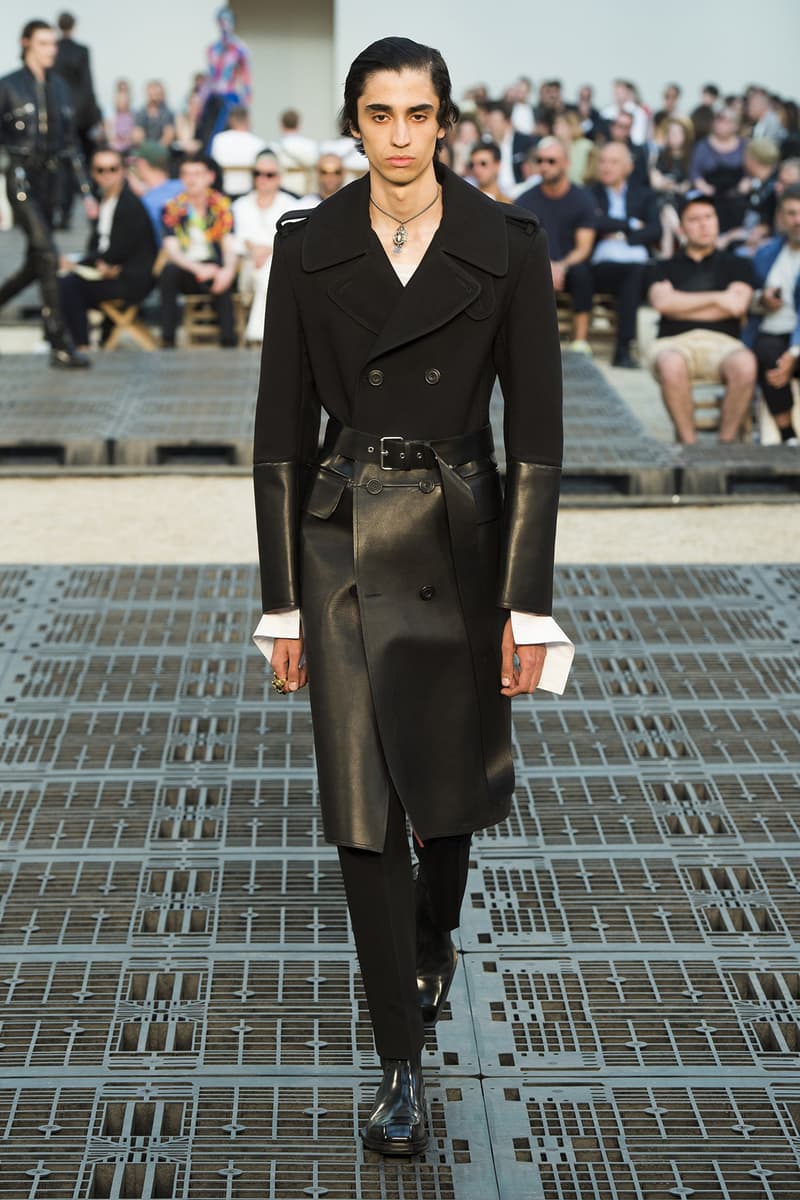 14 of 34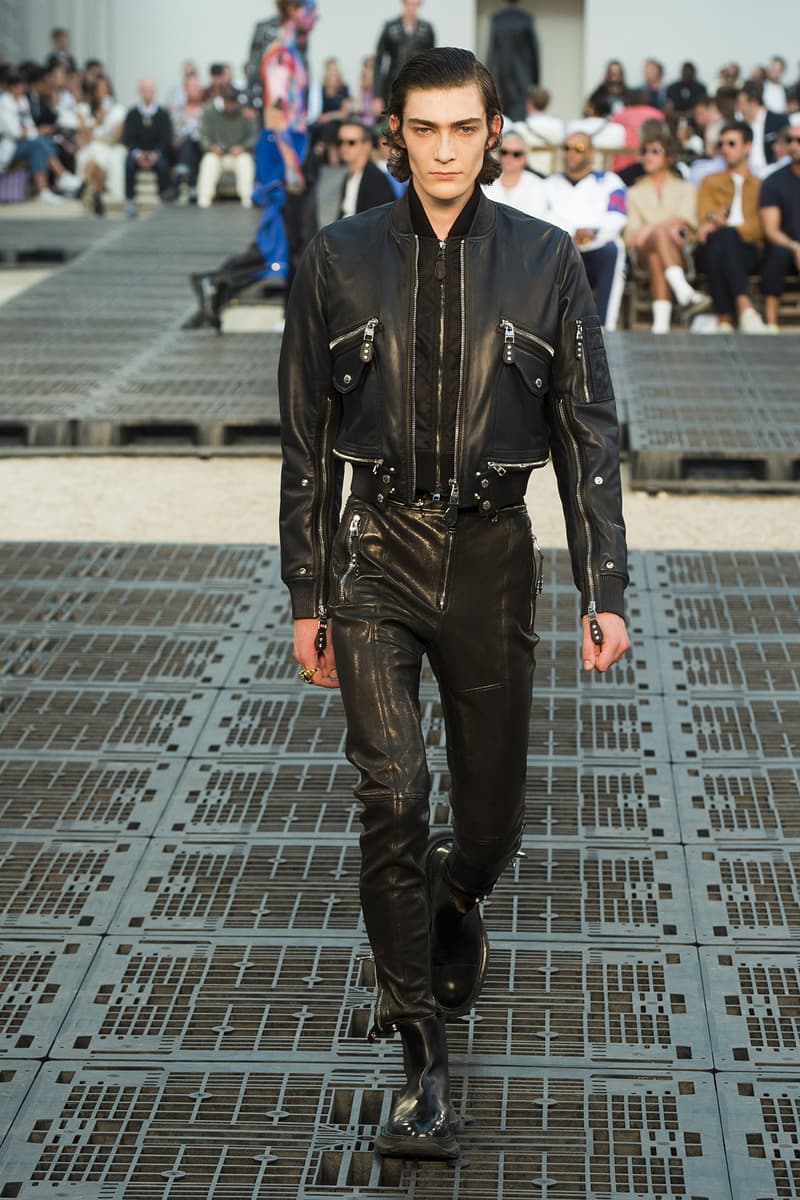 15 of 34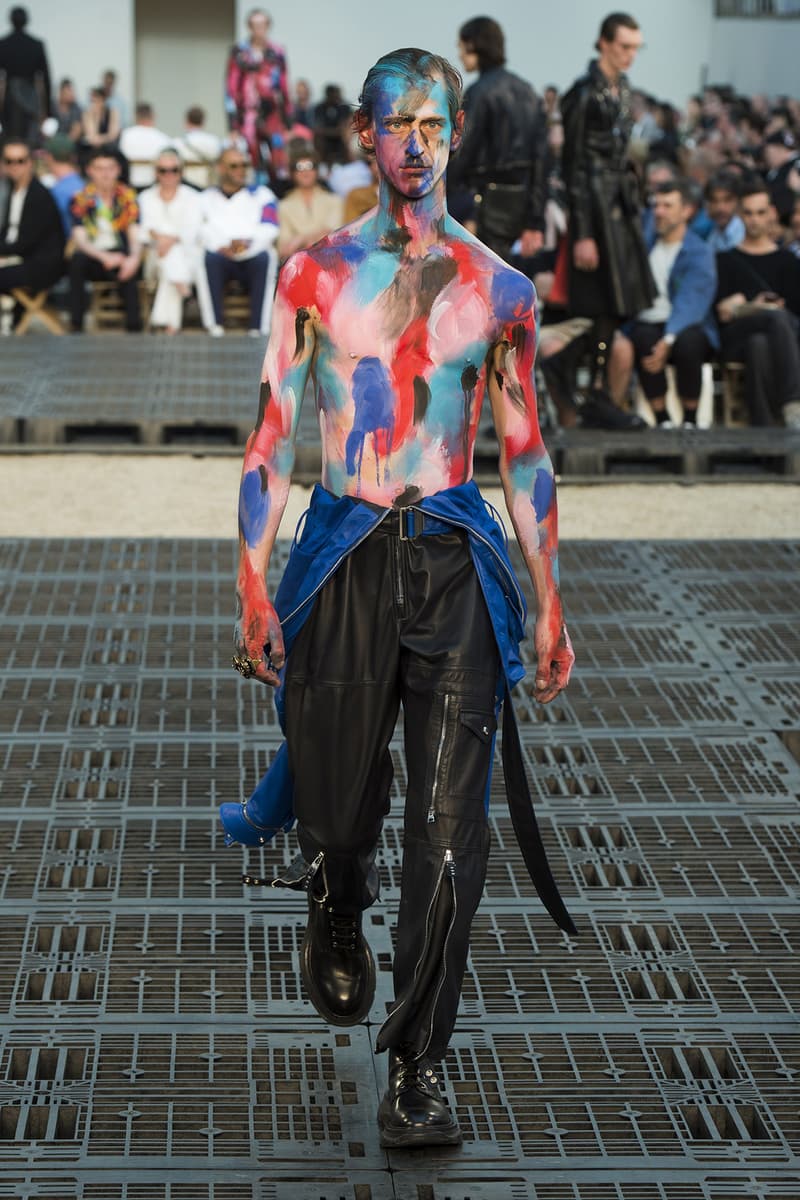 16 of 34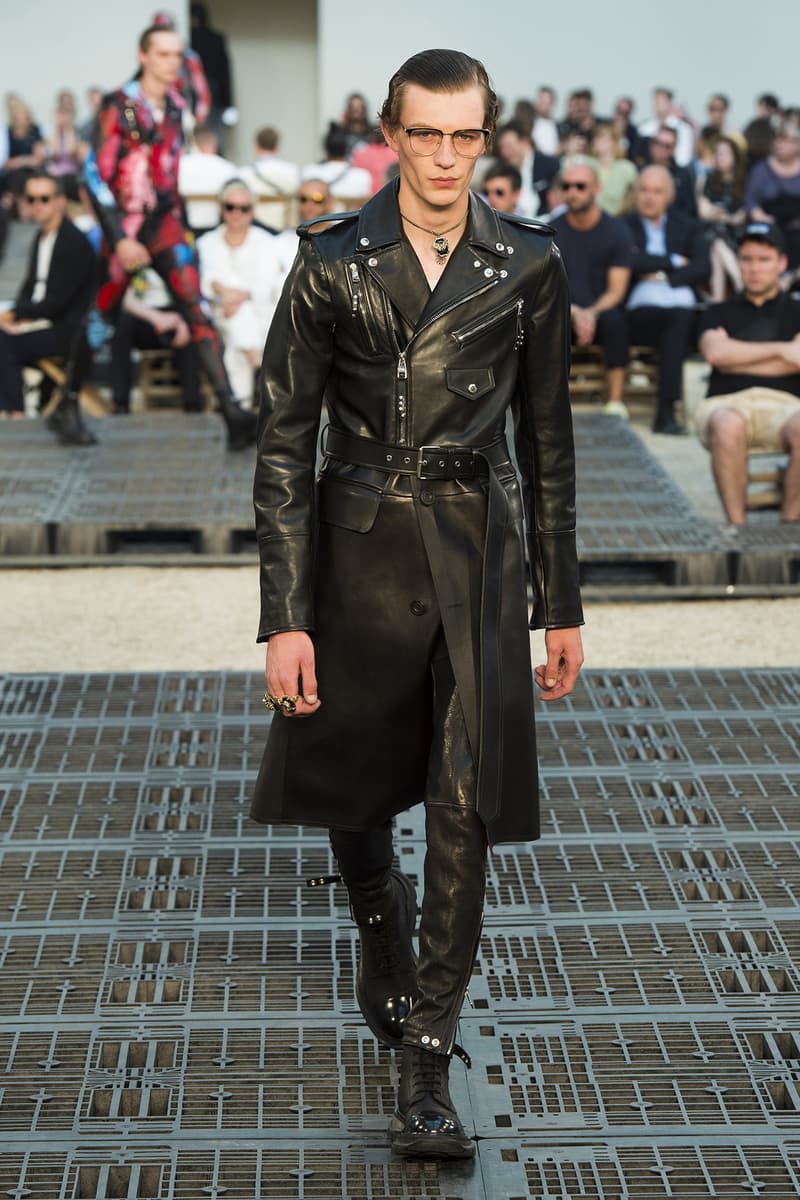 17 of 34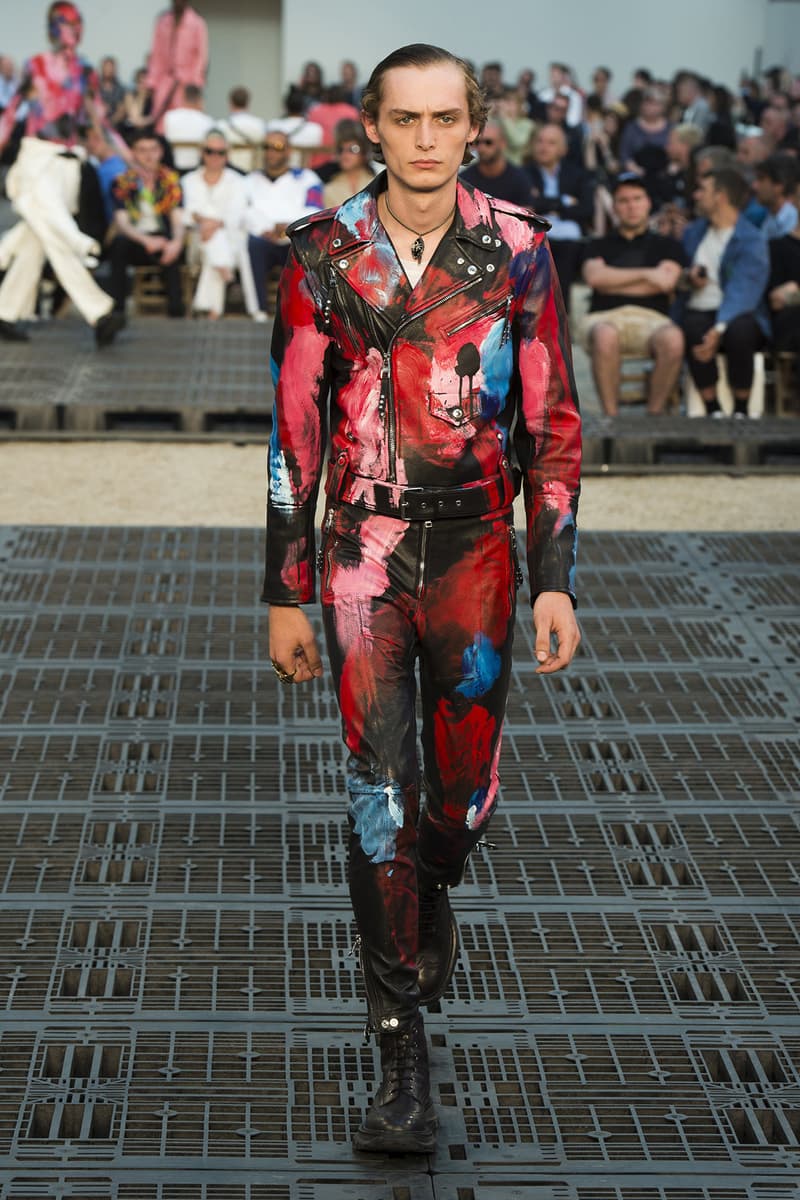 18 of 34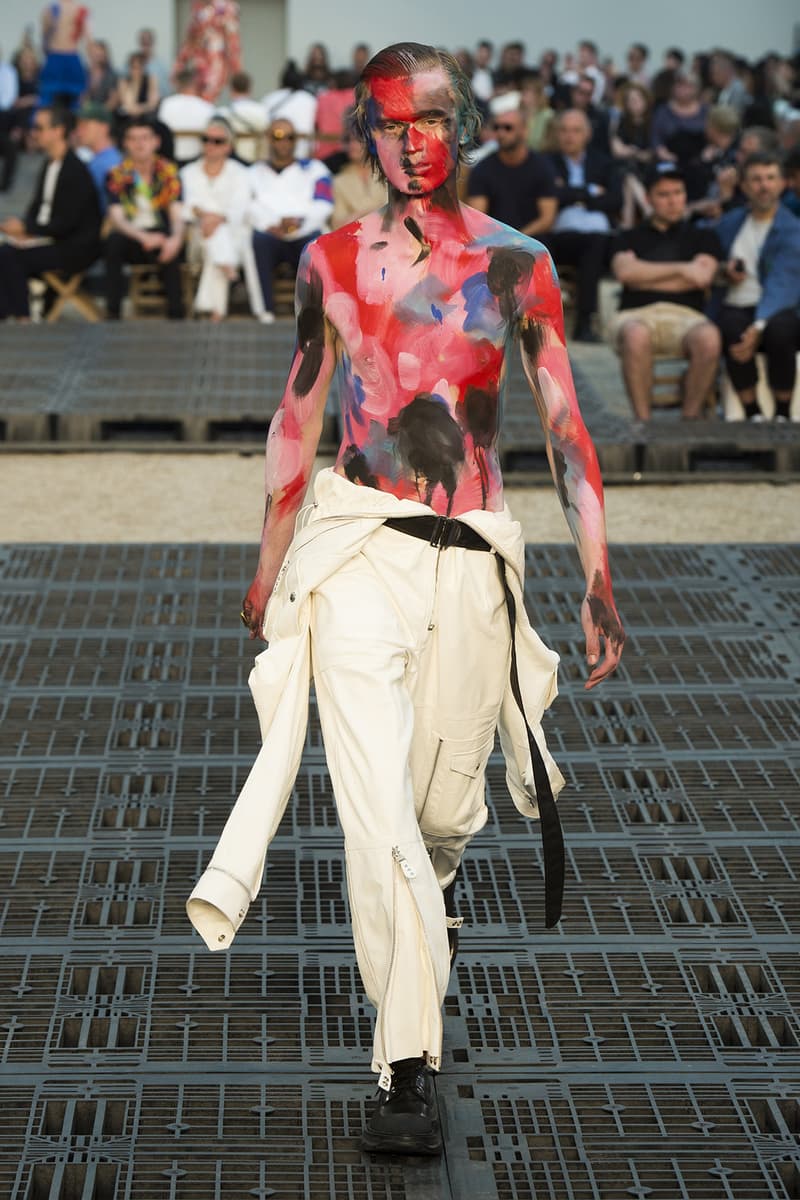 19 of 34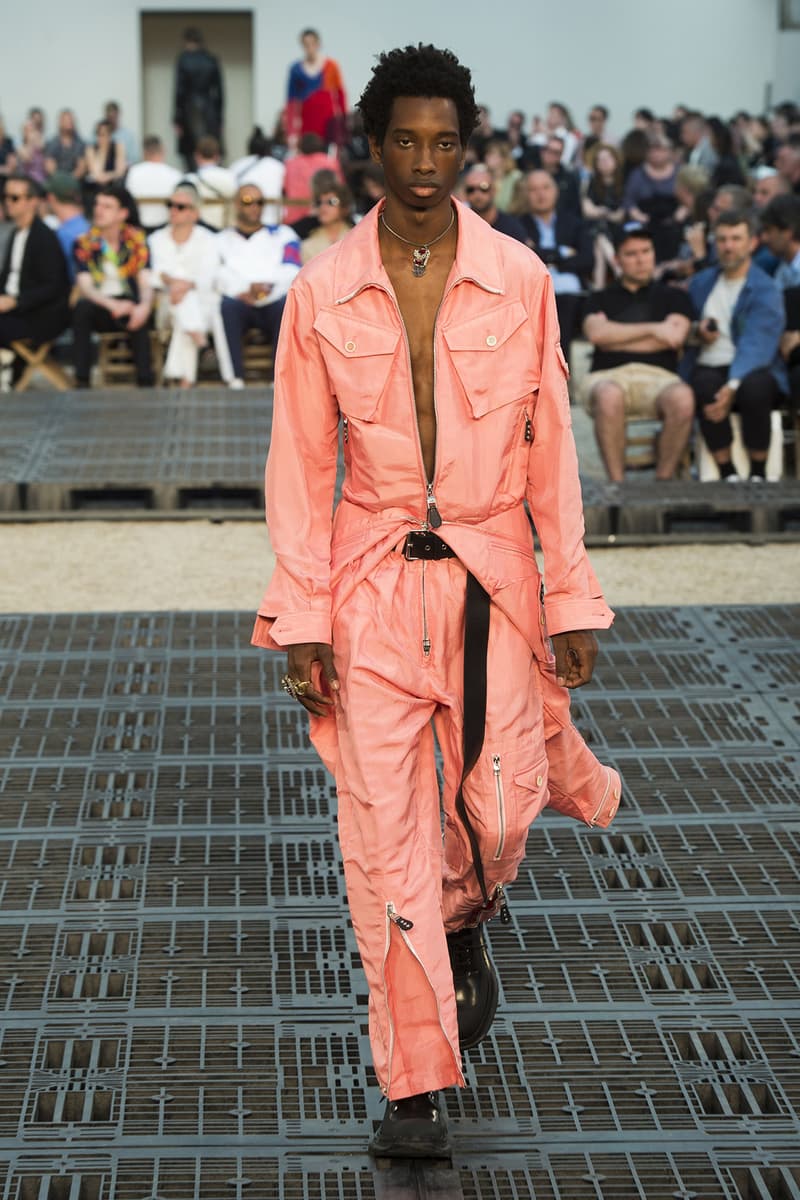 20 of 34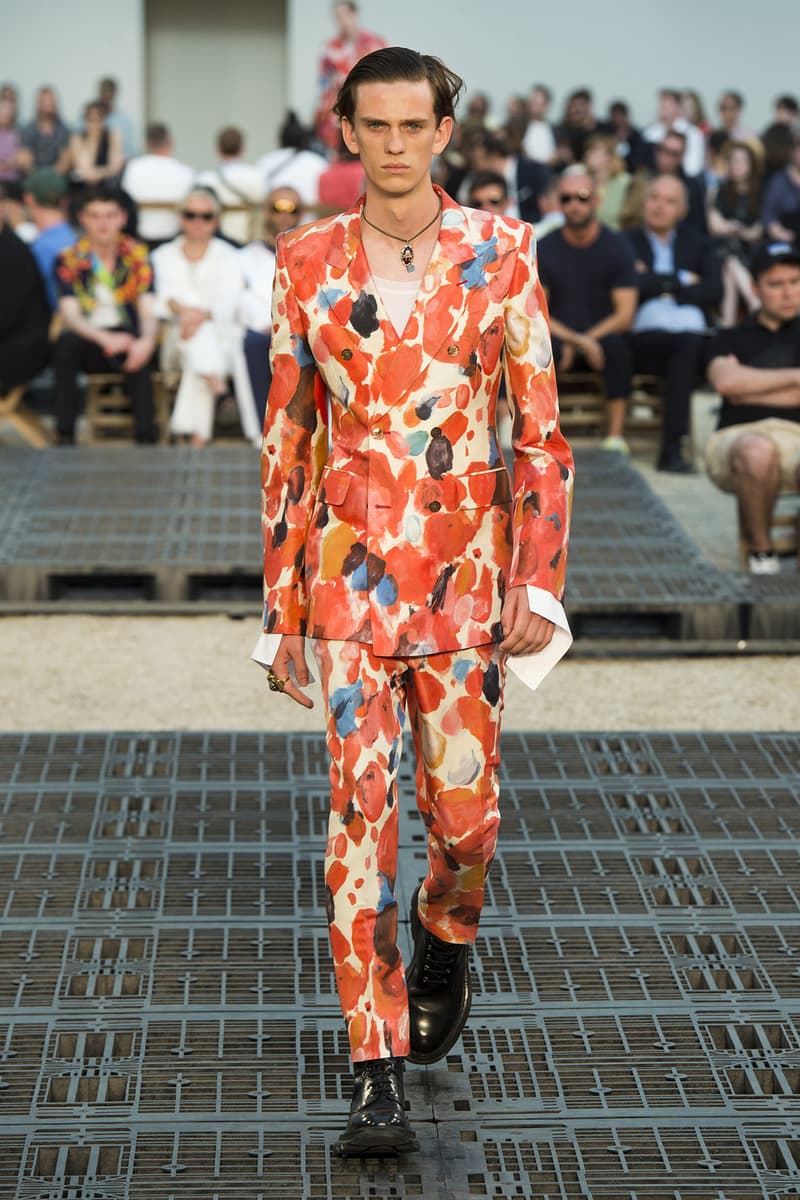 21 of 34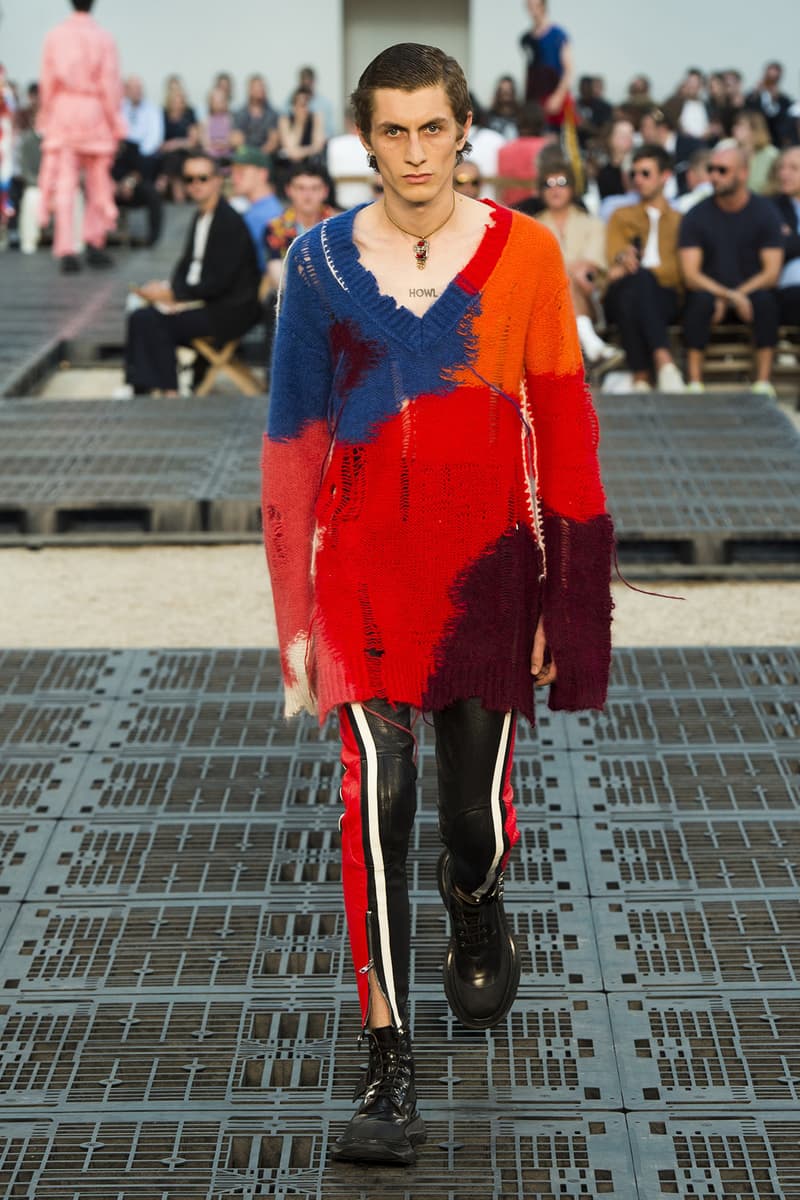 22 of 34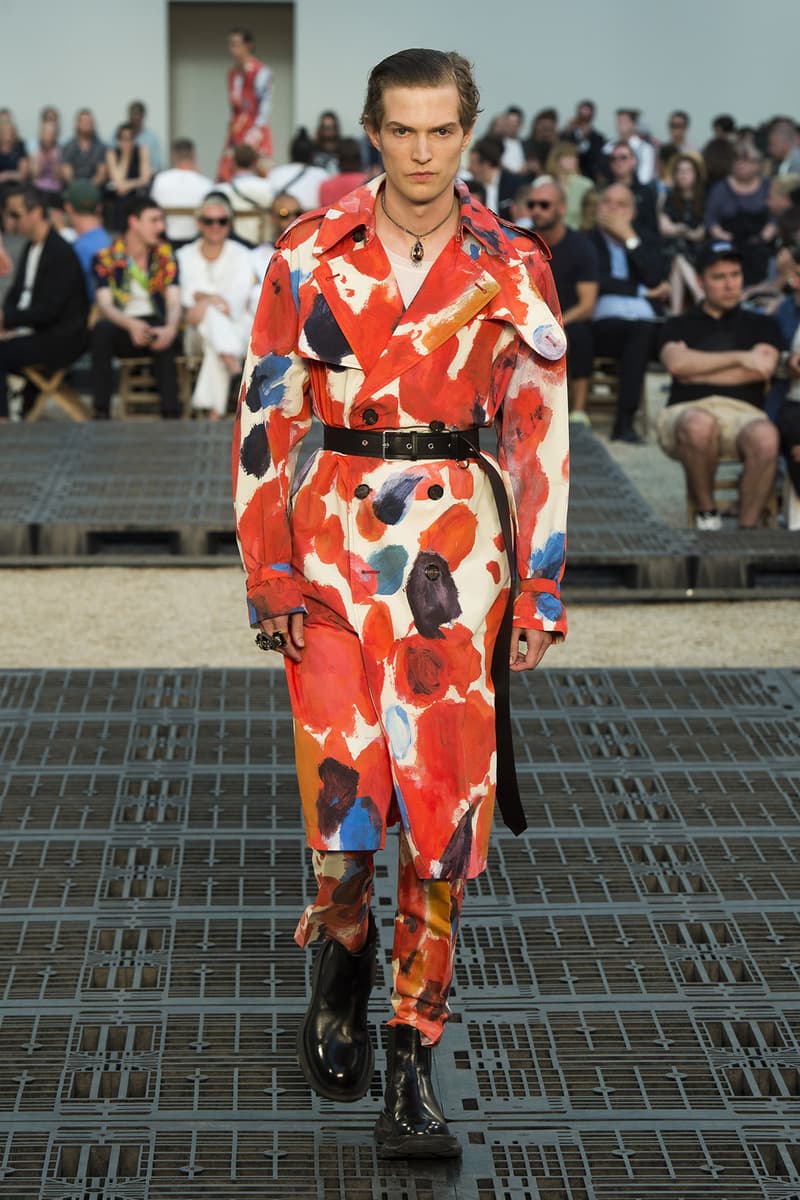 23 of 34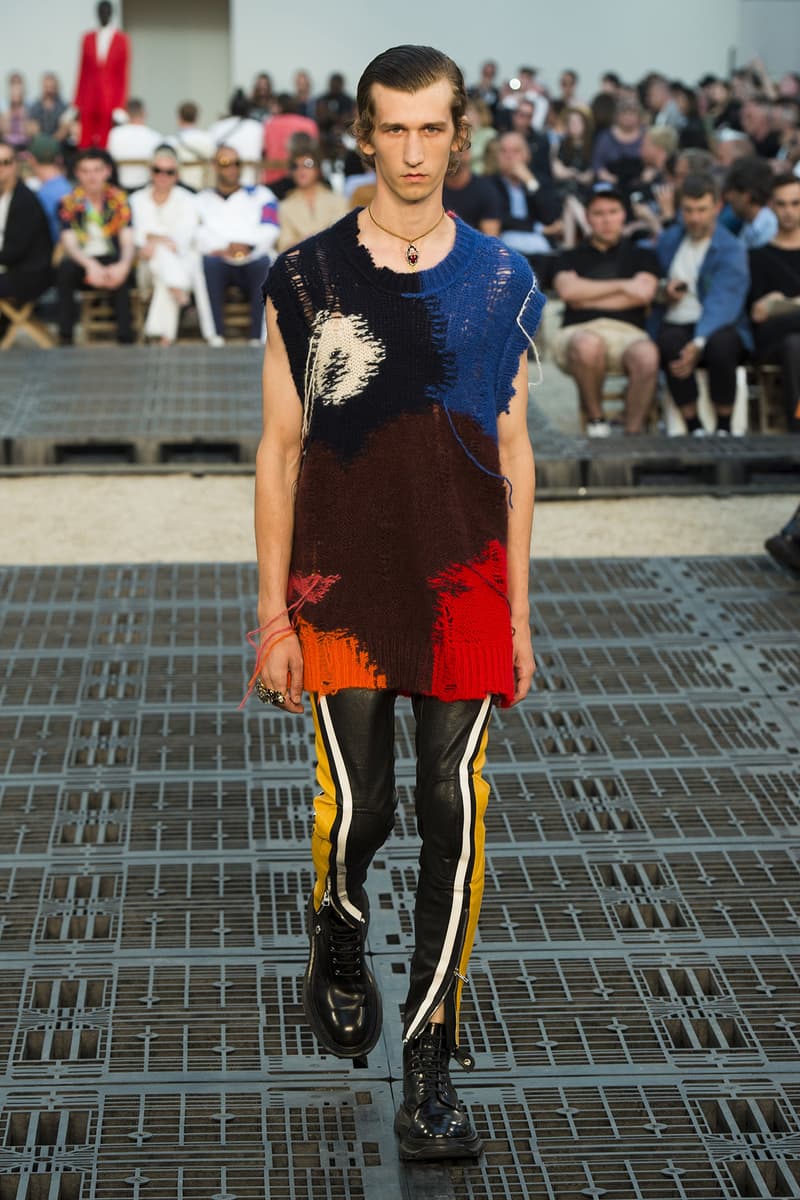 24 of 34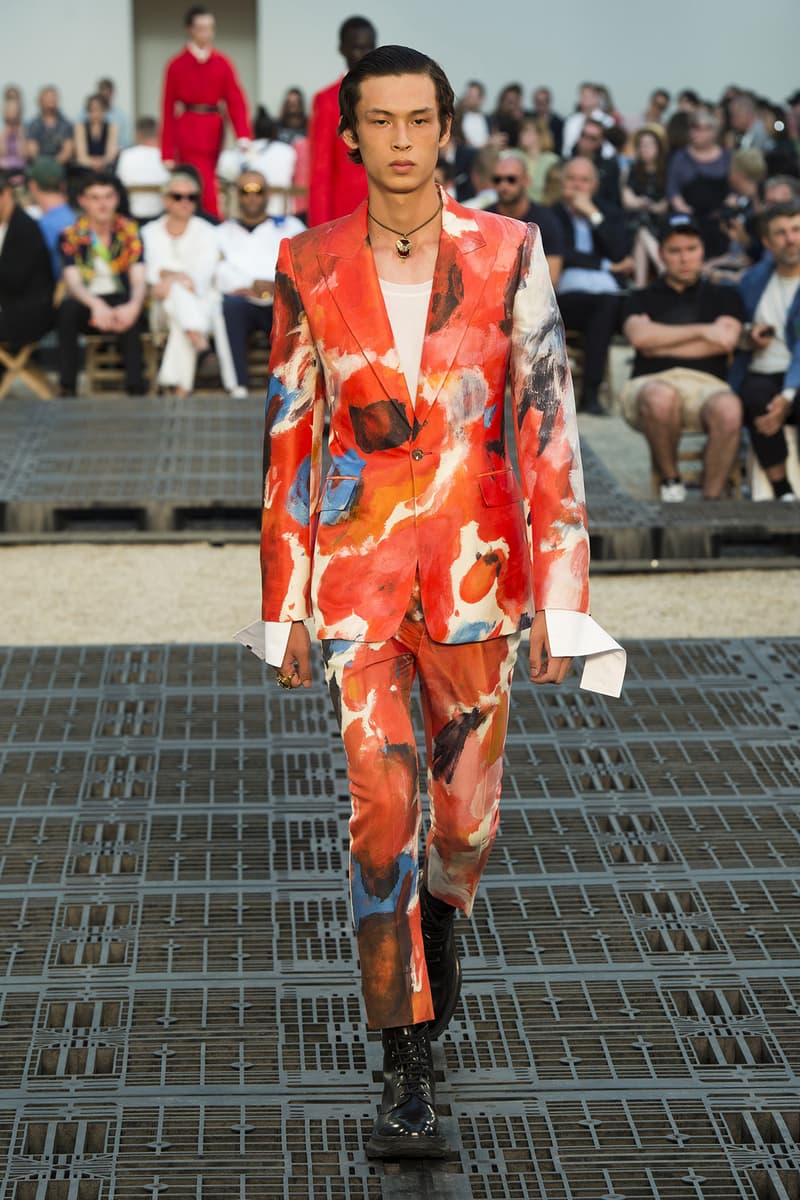 25 of 34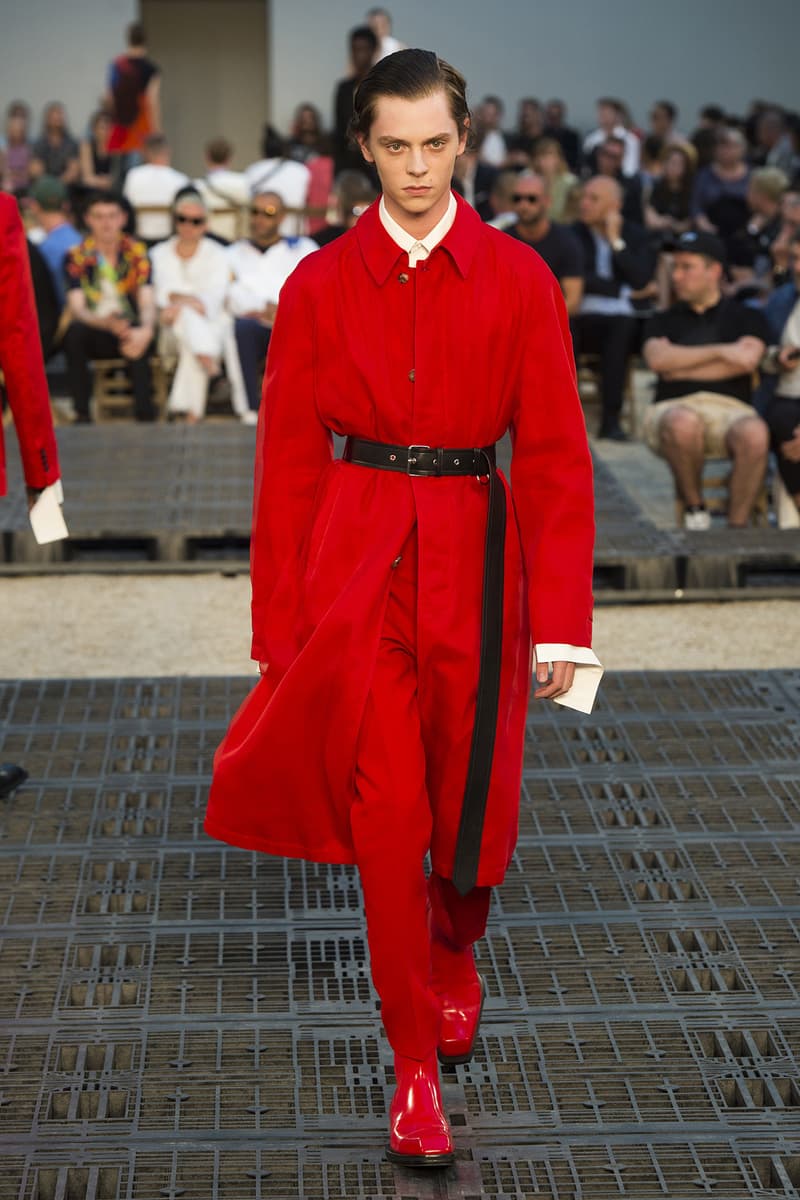 26 of 34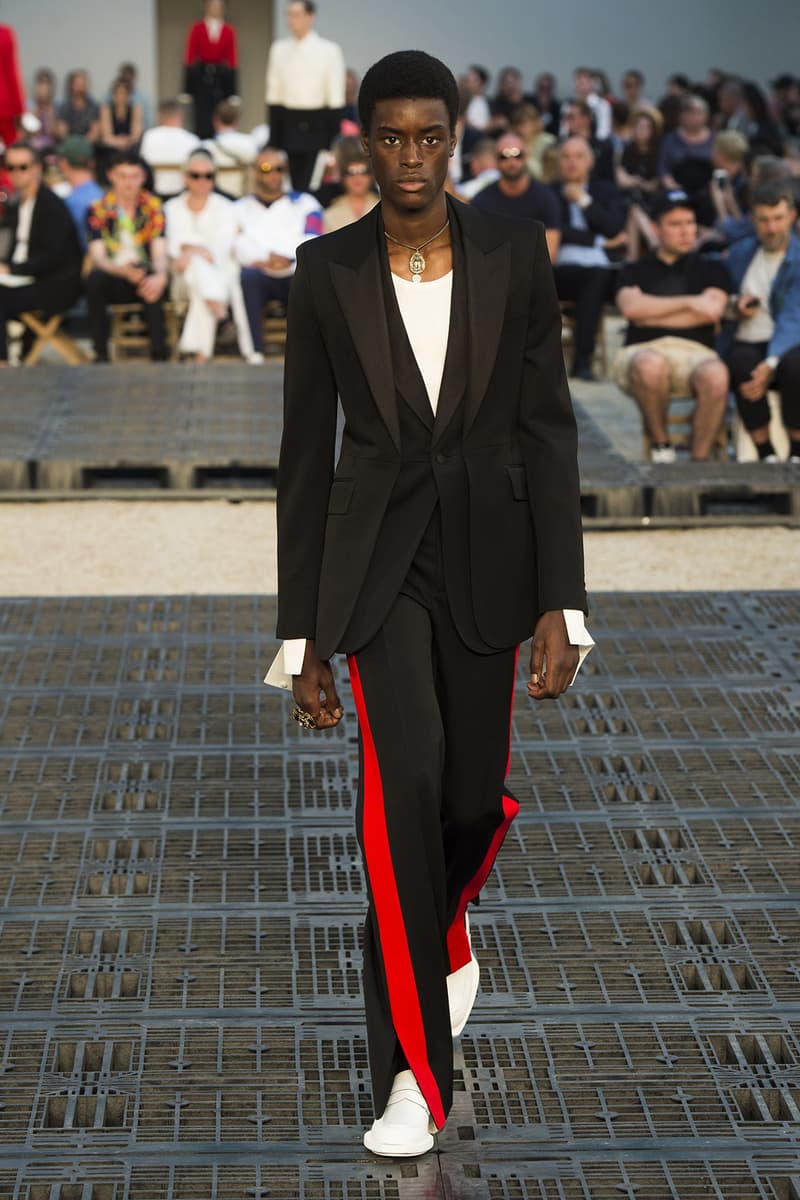 27 of 34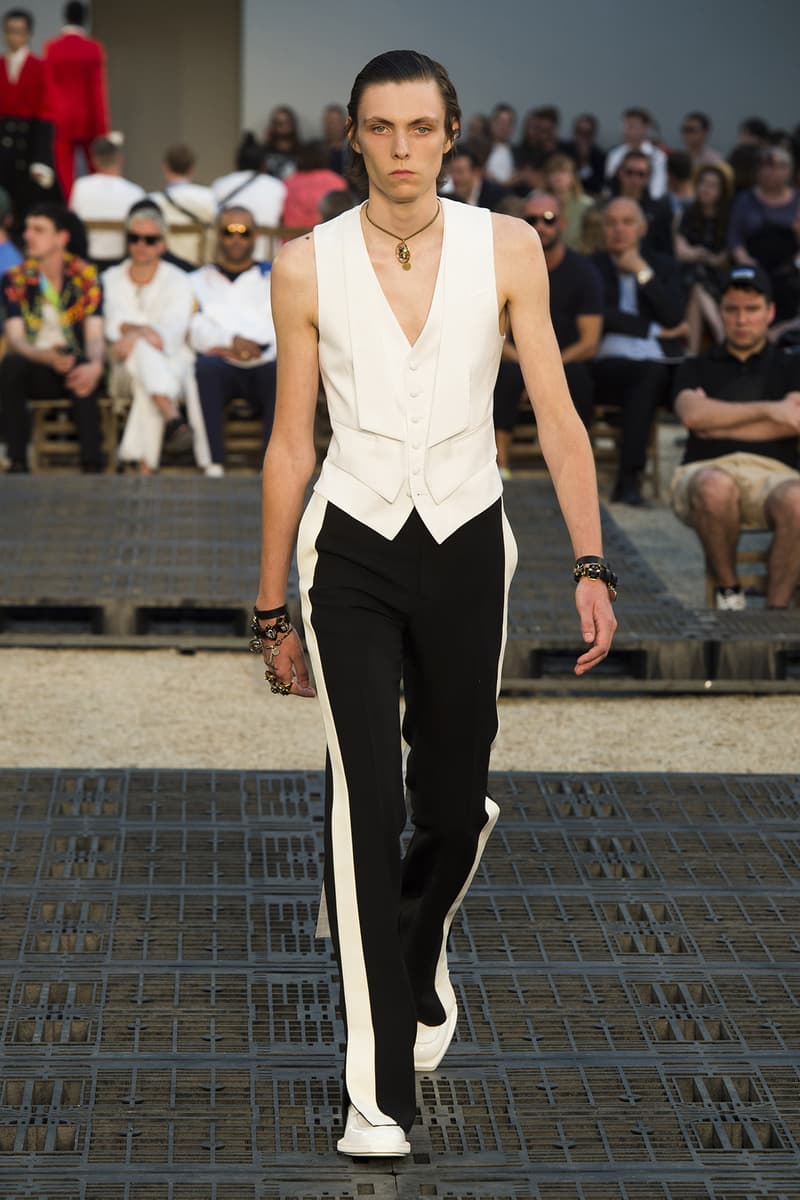 28 of 34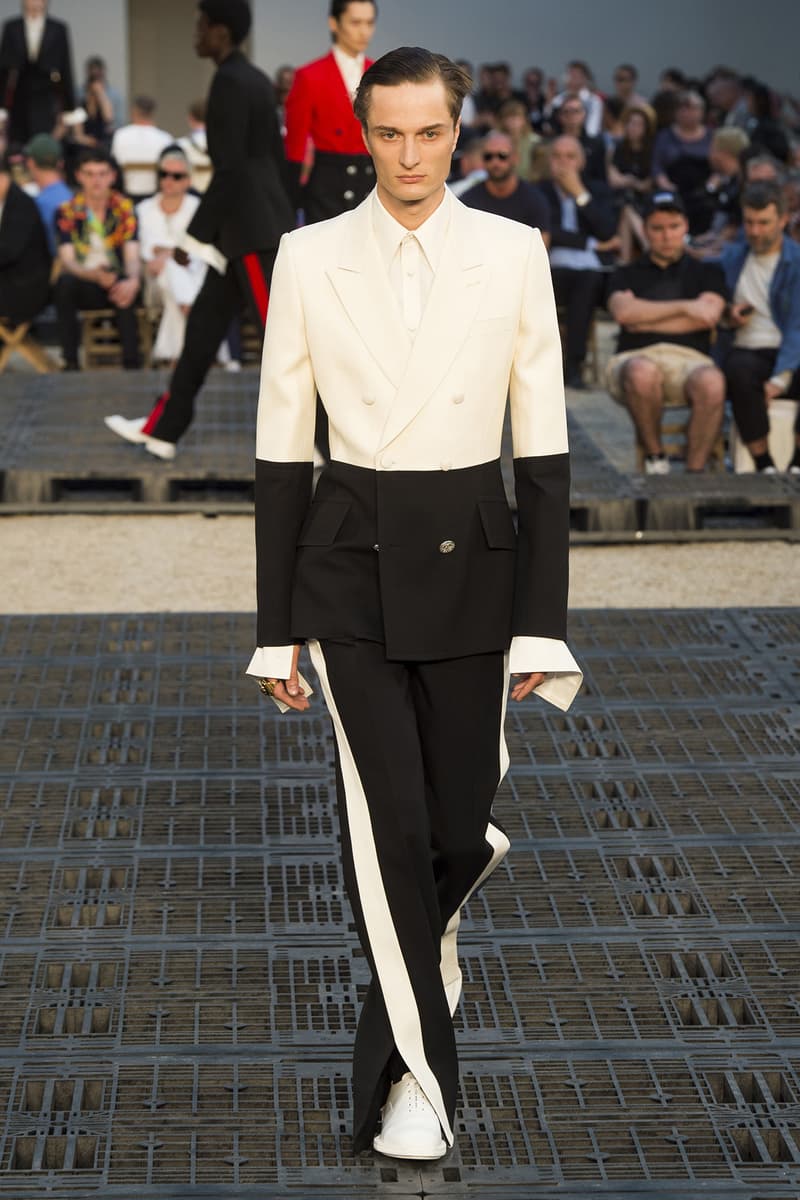 29 of 34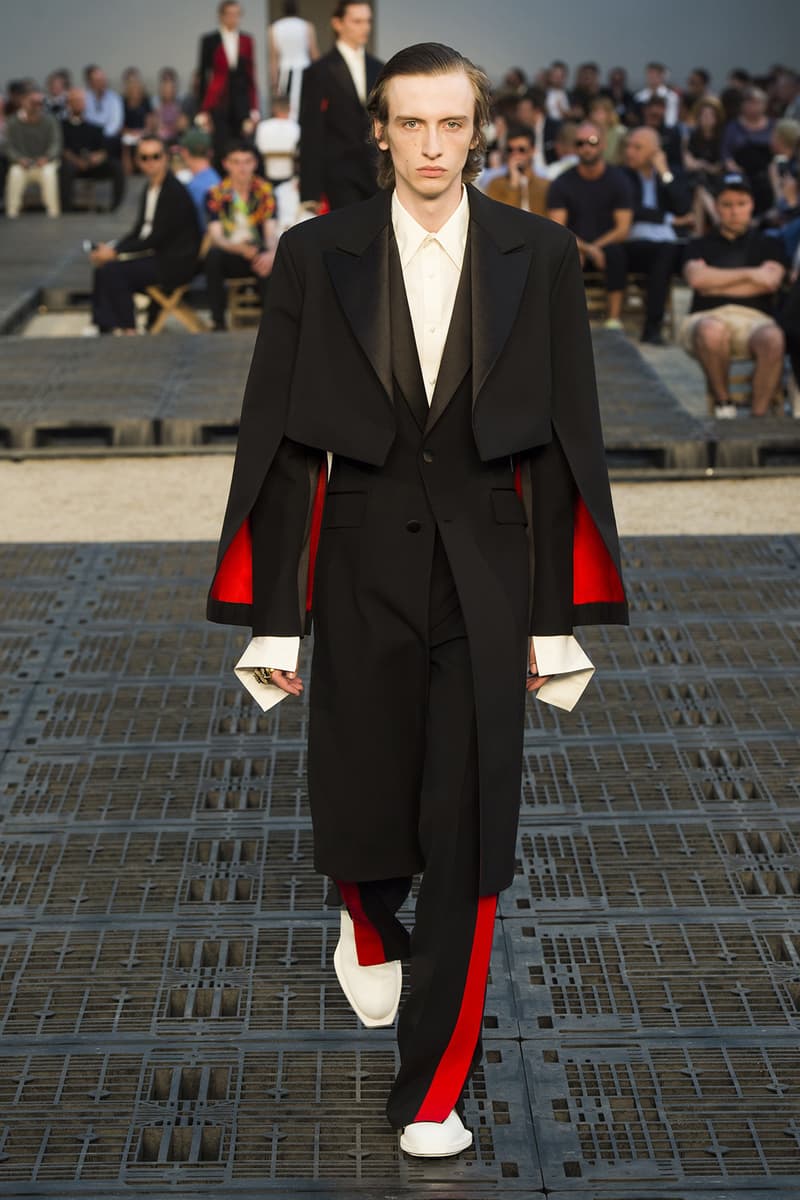 30 of 34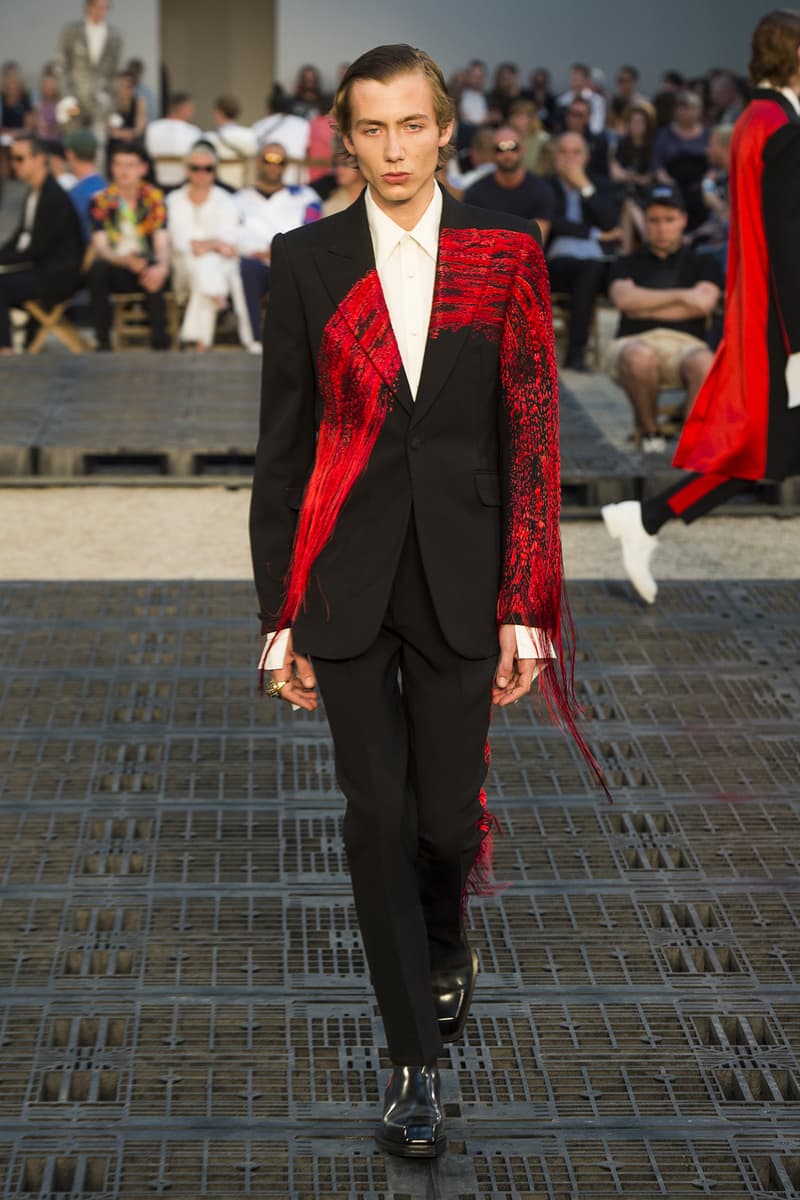 31 of 34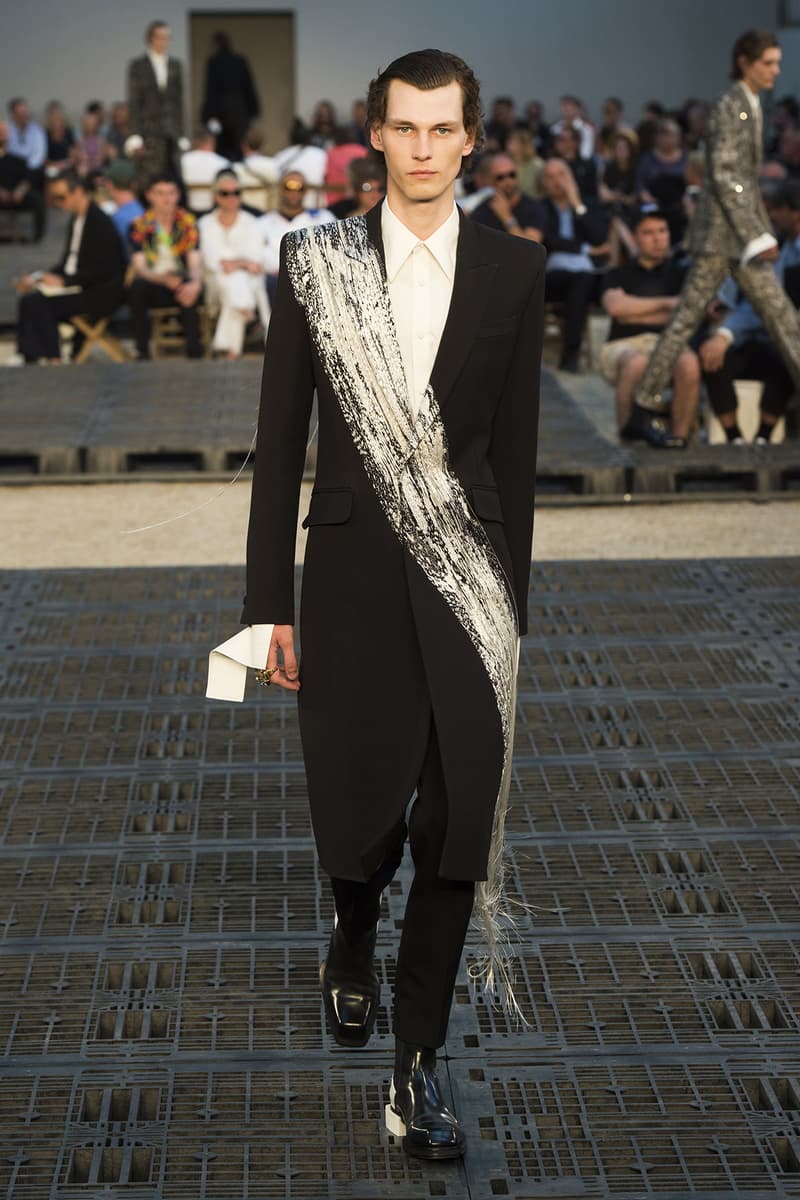 32 of 34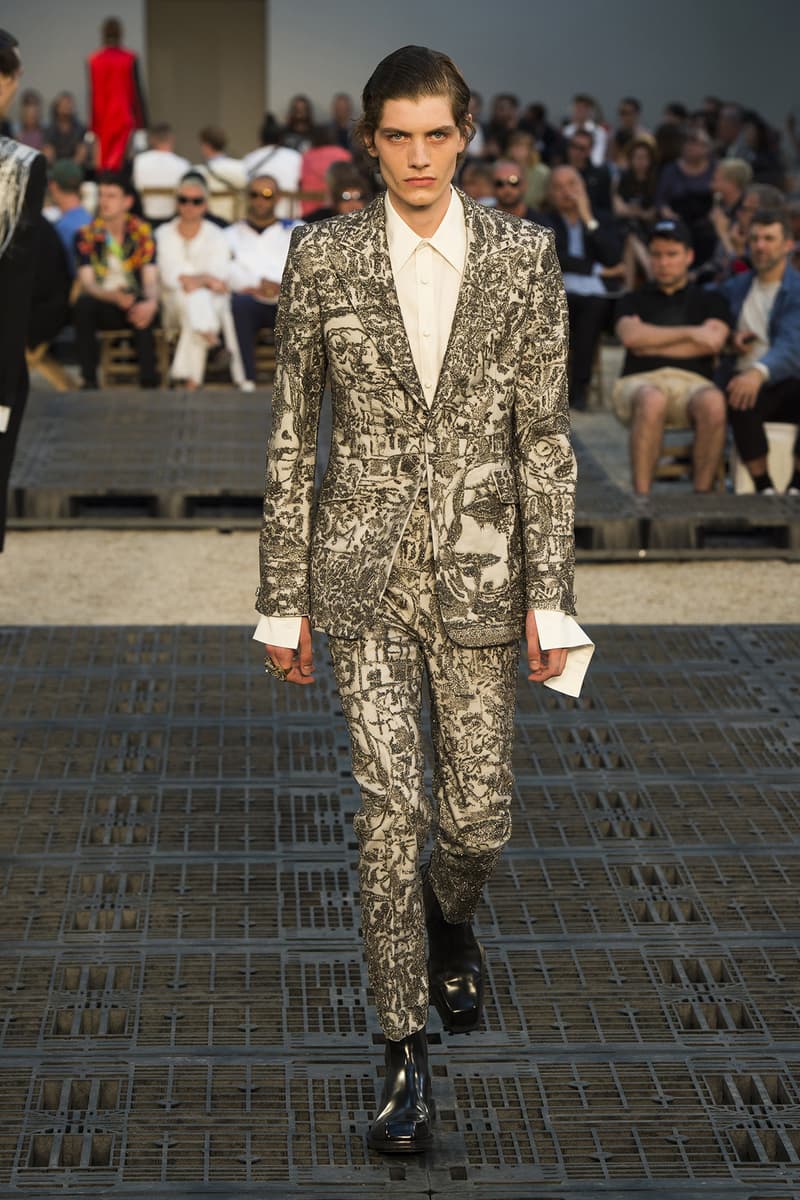 33 of 34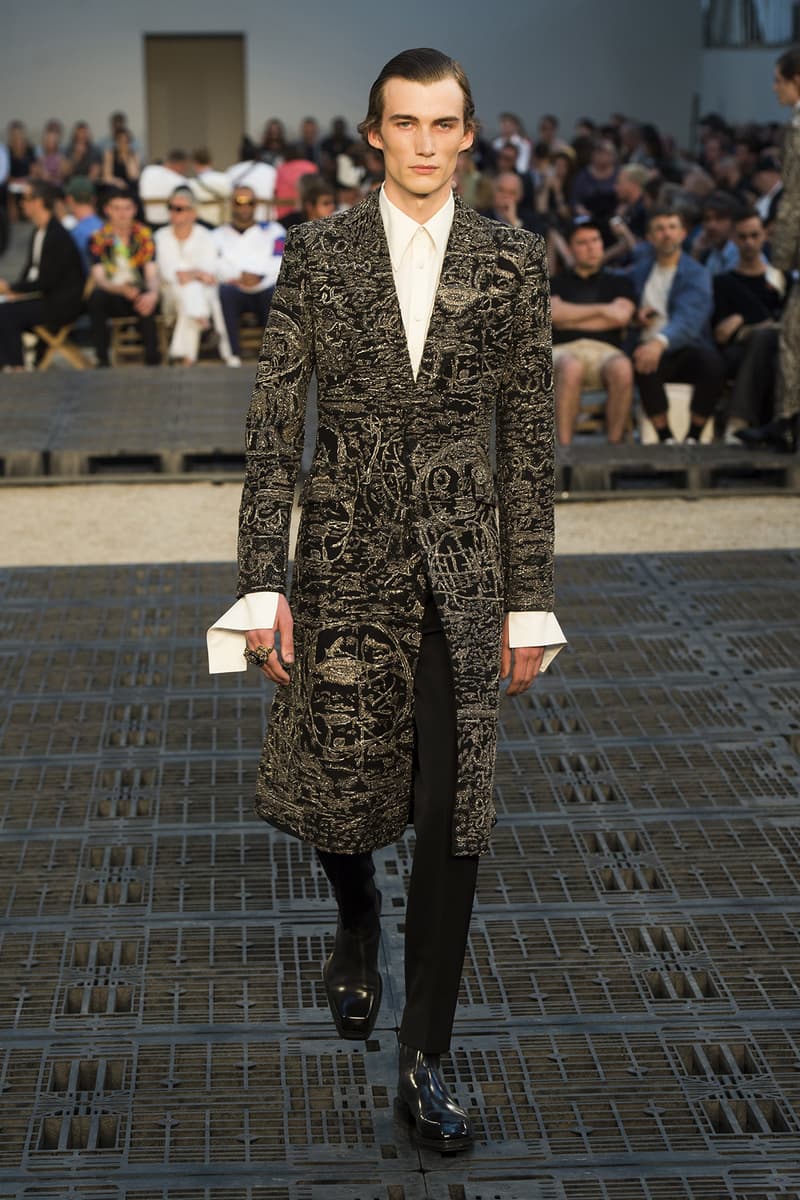 34 of 34
For Spring/Summer 2019, Sarah Burton premiered an Alexander McQueen collection steeped in the British tradition of the brand. The painter Francis Bacon, a familiar McQueen reference point, and his pal, the photographer John Deakin, were key touchstones for the collection's graphic-heavy tailoring and biker-inspired looks.
"It's not about streetwear," said Burton in response to her collection flying in the face of fashion's fixation with the street. However, the clothing showcased in this McQueen collection "was the streetwear of the Fifties and Sixties." Gracefully trim suiting was undercut by extended, unbuttoned shirt hems, with trompe l'oeil blazers and vests tucking faux ties and doubled closures beneath the true lapels. Several peacoat/trench/blazer hybrids furthered the subtly disturbed theme, made all the more jarring by contrasting fabrics and colors. Leather coats and their extremely-cropped counterparts precluded a full-leather biker suit, complete with pants and moto boots. The biker looks included splatter-heavy jackets and suits, evoking some of Bacon's less-menacing artworks. The myriad colors also afflicted two worn knit vests that featured dangling strings — a motif carried over to suiting afflicted with single-color brushstroke-evoking stitches, ending in a shower of loose threads. Elsewhere, graffiti imagery sourced from Deakin's photographs appeared on a range of suits, creating chaotic mixtures of form.
Keep up with our continuing coverage of Fashion Week Spring/Summer 2019, which includes Juun.J, COMME des GARÇONS HOMME Plus, and Maison Margiela's Artisinal menswear.