Disney-Pixar Releases New 'Incredibles 2' Clips
Featuring Jack-Jack and the rest of the family during a crisis.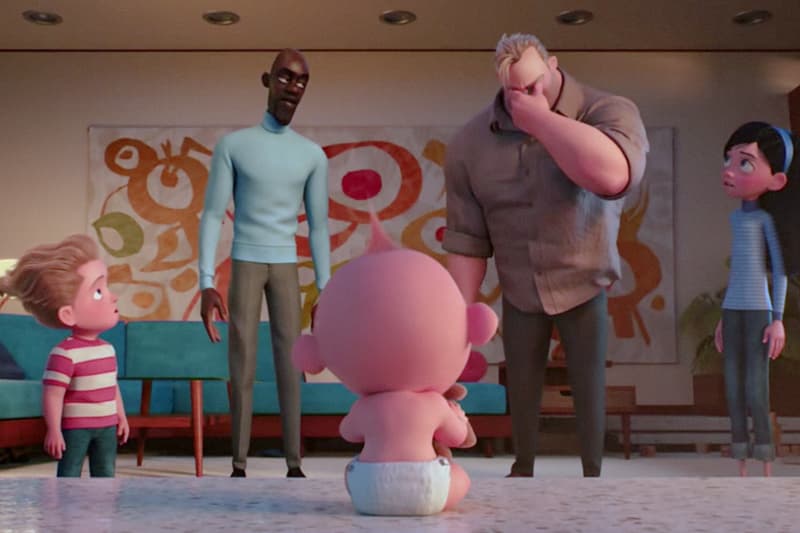 The newest clips leading into the premiere of Disney-Pixar's hotly anticipated Incredibles 2 feature Baby Jack-Jack with his diverse abilities and the rest of the family trying to keep the city safe from an ongoing conflict.
In the first clip, we see Jack-Jack causing mayhem for his family with his powers while Elastigirl is off taking care of her heroic duties. The exhausted Mr. Incredible is determined to help his wife succeed by holding down the fort, but his dimension-jumping infant is making it difficult — especially when the only way to tether him back to reality is for his dad to bait him with cookies. The other clip sees the family and Frozone act as a unit to save the city and its inhabitants from certain destruction.
Check the footage out below, and see The Incredibles 2 when it hits theaters June 15.
In related news, the first trailer for Transformers spinoff Bumblebee is here.