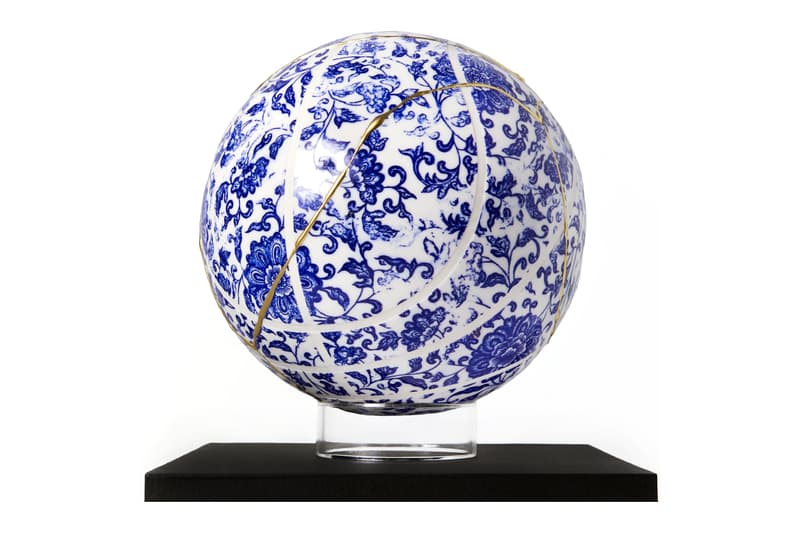 This Porcelain Basketball Will Cost You $2,500 USD
Developed using an ancient Japanese technique called Kintsugi.
---
LA-based artist Victor Solomon just unveiled his latest sculpture entitled Moonshot VS.004 made in collaboration with ceramicist Brock Deboer. To create the fine art piece, the duo produced a porcelain basketball, destroyed it to pieces, and then re-assembled the parts using an ancient Japanese method for ceramic repair called Kintsugi. The artwork is part of Solomon's ongoing project called "Literally Balling."
The artist recently shared the process in an Instagram post, below.
"I felt Kintsugi had a poetic parallel to the sport, as it's celebration of the flaws and imperfections as part of an object's history echo the challenges required in the athlete's journey," said Solomon to HYPEBEAST.
The Moonshot VS.004 is sized at 9-inches in diameter and arrives with an acrylic stand. Head over to Literally Balling's official website to purchase one for approximately $2,500 USD. Only 33 units have been made. For more collectibles, check out Takashi Murakami's new Flower cushion colorways.