Sneakersnstuff's Co-Founder & CEO Clears News Surrounding Recent Business Move
The brand is looking to expand.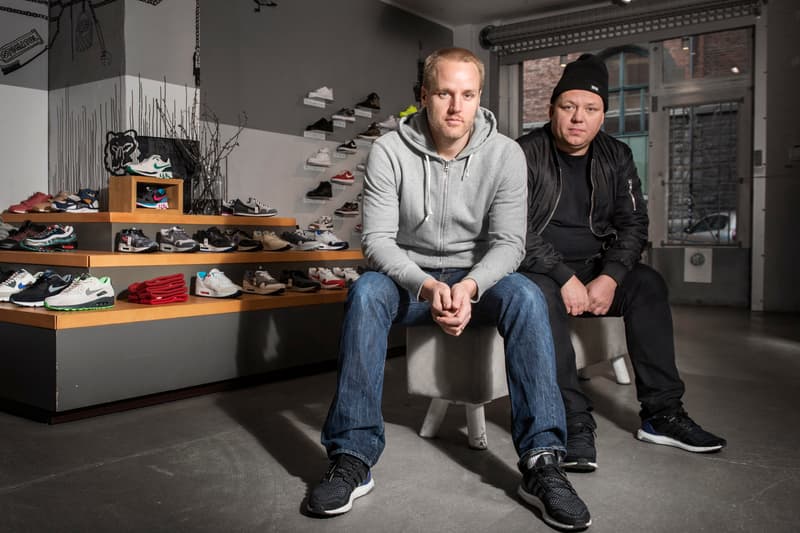 UPDATE: Sneakersnstuff's co-founder and CEO, Erik Fagerlind, has reached out to provide information regarding the latest news surrounding the retailer. Check below for Fagerlind's statement.
This week, various press reported that SNS cashed out and sold to a VC for $57 Million USD. That is not entirely true. And as very few media have reached out to even verify it with us – I figured we needed to post this short message to straighten things out. I mean, we have always been as transparent as possible – so why stop now?

What happened was that the VC partner that we have had for the past three years was at the end of their term. We looked around for a new partner and found it in FSN Capital. And when that deal was structured – a holding company was set up. The holding company then bought all shares in SNS – and for the money that the holding company paid – myself, Peter and all other invested managers of SNS re-invested the majority of it in the new holding company. So, we pretty much swapped shares in SNS for shares in SNS Holding company.

And to be extra super transparent – we did not re-invest all of it. But the majority of it.

So, we haven't cashed out. We have a new partner that better can support our ambition going forward. We have a new store opening in the USA this fall. And we are looking into how to open stores in Asia in 2019. We have a bar opening in New York this fall. And a club in Berlin. So for us, it is important to have the right partner who can support our vision long term.

The rumor about the 57 million dollars comes from the evaluation that FSN made of SNS in order to replace our former VC partners. Between everyone involved, we have agreed not to publish the evaluation – but I can tell you that 57 million dollars is not correct. That is a number someone made up. I would like to point that out, as the 57 million dollars is now used as headline/click bait.

What happens now then? Well – there are a few raffles next week. And a few launches this week. And more to come for sure. Management and all teams remains the same. Me, Peter and our now 200 people deep SNS family will still be running SNS. There are still many years left on our journey, and we are still excited to be here.

Thank you.
According to reports, Sweden's Sneakersnstuff was snapped up by venture capitalist firm FSN Capital for a jaw-dropping 500 million SEK (about $57,205,000 USD). The company, founded in 1999, has been managed by Peter Jansson and Erik Fagerlind since it opened.
Jansson and Fagerlind founded the company after a trip to New York spurred their desire to open a sneaker store in their native Stockholm, after initially bonding over rare sneakers. "We went to New York together to look at unique models that weren't available in Sweden," said Fagerlind. "As the rumors of our journey spread, our shopping list grew. We realized functionality wasn't everything and that there was a high demand for fashionable sneakers." Sneaker companies like Nike and adidas were hesitant to work with the company, "as Sweden was considered too small and too risky to take in smaller collections." Sneakersnstuff now operates several boutiques outside of Sweden, including outposts in New York, London and Paris.
Fagerlind and Jansson haven't announced their departure from the company — far from it: Fagerlind stated that "We have upcoming store openings in the US this autumn and are looking into how we will expand into Asia next year."
The footwear retailer recently dropped an exclusive pack of summer-ready NMD R1s.