Essentials: The Shoe Surgeon
Exploring coveted items alongside his custom luxe Dopp Kit and Air Jordan 3.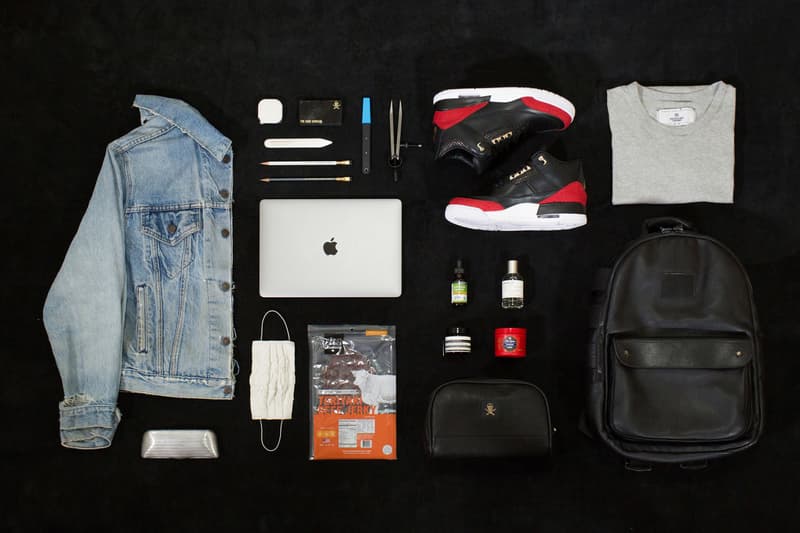 1 of 8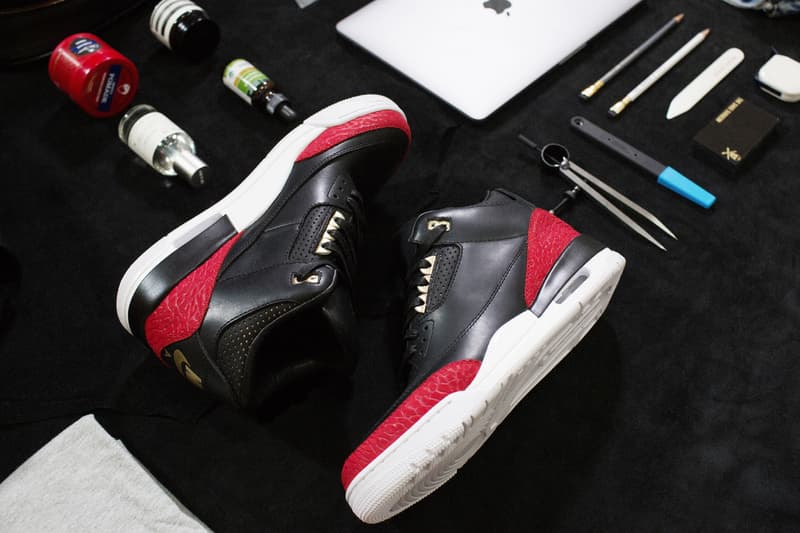 2 of 8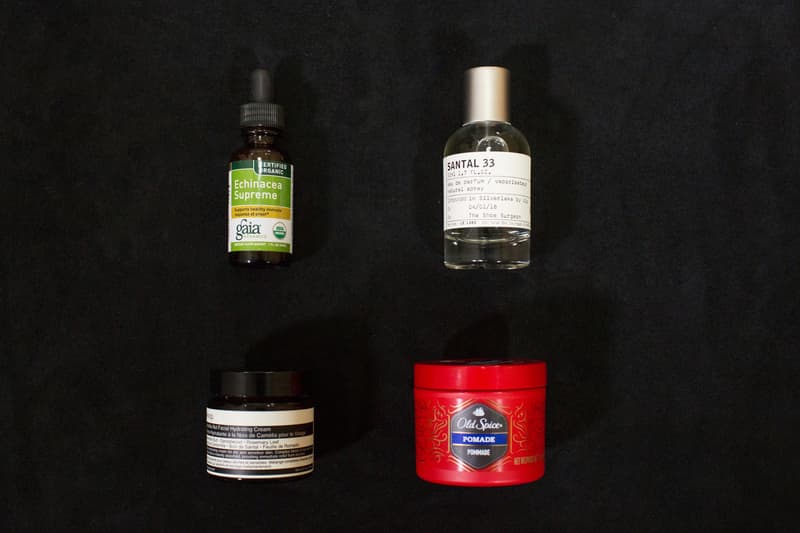 3 of 8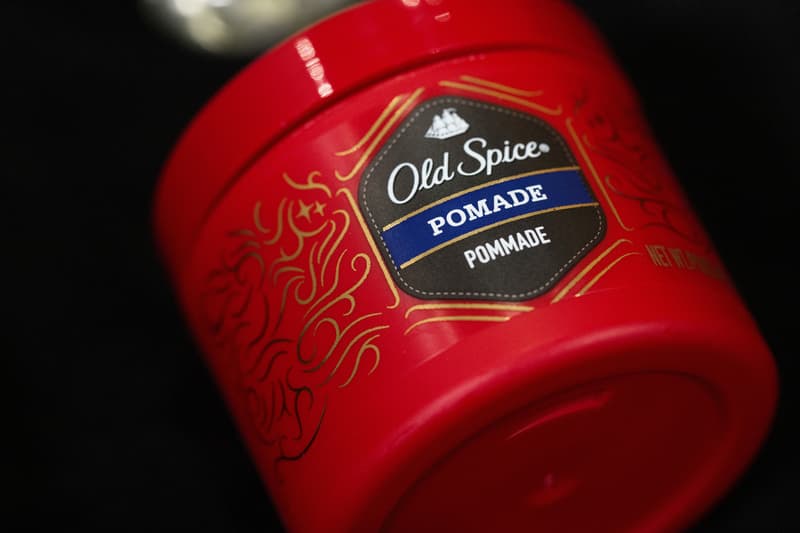 4 of 8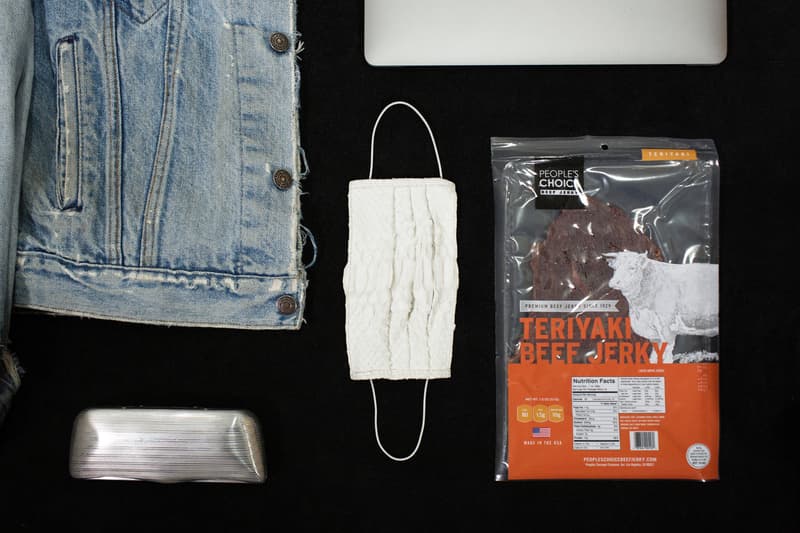 5 of 8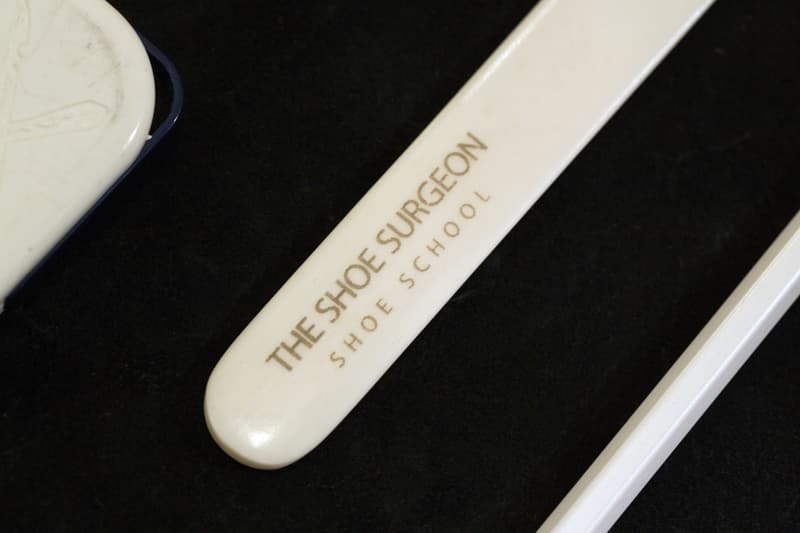 6 of 8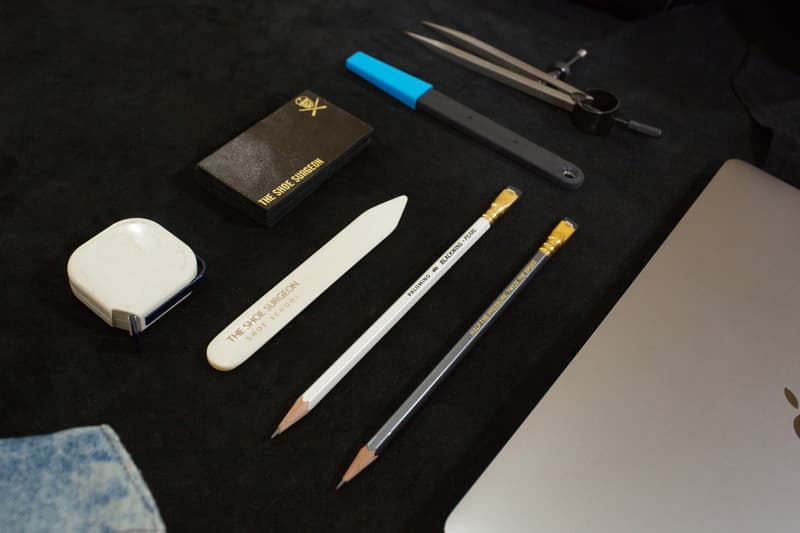 7 of 8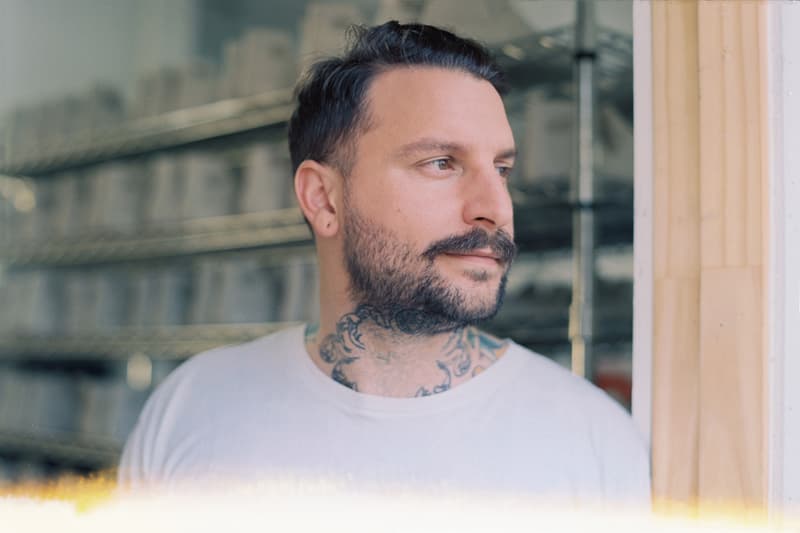 8 of 8
Working from his DTLA-based design studio, Dominic Chambrone, better known as The Shoe Surgeon, creates imaginative, ornate, sneaker alterations. Gaining widespread notoriety, he has been tapped by celebrities and brands alike to lend his artisanal talents to a myriad of one-of-a-kind customs. Most recently, Old Spice's hair collection was tapped for inspiration by the designer for his luxe retooling of the Air Jordan 3 and his own personalized Dopp kit, both which he has incorporated into his essentials.
Delving into his everyday necessities, all that he carries fits in the comfort of his black leather backpack, as the utility of the items promote wellness and comfort alongside aiding his work. Packing his favorite Reigning Champ T-shirt complemented by his washed denim jacket, Dominic seeks garments that offer optimal repose. Inside his specially designed Dopp kit, made with premium leather, a gold inside and a RiRi zipper, he keeps his grooming items near, like Aesop camellia nut facial hydrating cream, Le Labo Santal 33 fragrance and Old Spice Spiffy Pomade to keep his hair managed. But for the moments when an idea sparks or he needs to make quick amendments to his creations, he is always sure to keep his MacBook Pro, pencils, bone folder, leather cutting blades and compass in close reach.
Browse through Dominic's chosen items above, and be sure to check our other Essentials posts.