Best New Tracks: Drake, Gorillaz, Tyler, the Creator, John Coltrane, 03 Greedo and More
Get your weekend soundtracks ready.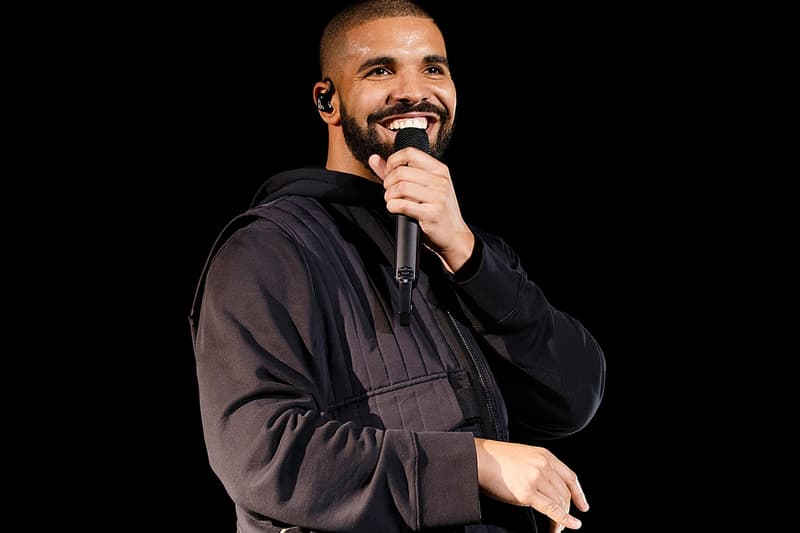 For the latest in our best new music series, we go over another remarkable week in music that was not only filled with new summer anthems but also some astonishing projects that came in the form of albums, mixtapes and EP's. Of course the biggest release of this week was Drake's much anticipated double-album Scorpion which arrived with 25 tracks worthy of Instagram captions for months to come. The project also featured unexpected guest appearances from JAY-Z, Michael Jackson, DJ Premier, Mariah Carey, PARTYNEXTDOOR, Ty Dolla $ign and James Fauntleroy amongst others. Also unexpected this week was the release of a groundbreaking John Coltrane album that included unreleased recordings dating all the way back to 1963.
On the note of surprise releases, Ja Rule and Ashanti also became a trending topic after the Murder Inc duo announced their plans to release a joint album possibly sometime this year after they were reportedly inspired by Beyoncé and JAY-Z's new album. XXXTentacion's video for "SAD!" also released this week, and not only did it see the fallen rapper eerily attending his own memorial service, but the clip also became the number one trending video in the world on YouTube.
Check out this week's best music releases down below and let us know what you think.
Drake – Scorpion (Album)
Drake has finally delivered his highly-anticipated fifth studio album, Scorpion. Despite some delays, the Canadian rapper delivered a double-LP, making his latest release his biggest project yet. The 25-track album is split into an "A SIDE" and "B SIDE" with heavy production from executive producers Noah "40" Shebib and Oliver El-Khatib, while the project only lists four features: JAY-Z, Ty Dolla $ign, Static Major and Michael Jackson.
---
Tyler, The Creator – "Peach Fuzz"
Tyler, The Creator is on a musical tear this month following a series of incredible one-off releases that include "435," "Crust In Their Eyes," and his latest remix of Jacquees' "Gelato." This week, the rapper-turned-sandal designer shared another rework – a smooth freestyle over the "Wanna Be Your Man" beat by Bay Area funk maestro and Stones Throw artist, Prophet.
---
Gorillaz – The Now Now (Album)
The legendary group's newest 11-track offering comes after last year's Humanz and arrives as Damon Albarn's sixth Gorillaz project. The Now Now opens with the lead track "Humility," featuring George Benson and also includes the Snoop Dogg-assisted single "Hollywood" with Jamie Principle.
---
MorMor – Heaven's Only Wishful (EP)
Toronto upstart MorMor shares his debut EP this week, titled Heaven's Only Wishful. The rising star has been steadily gaining traction since the beginning of the year and with this project, he has a clear path to becoming one of the new faces of Indie-Pop.
---
03 Greedo – God Level (Album)
03 Greedo served up an expansive new studio album this week, marking his last project before turning himself over to authorities to serve out a lengthy prison sentence. Clocking in at 27 tracks, God Level stands as the ideal introduction to 03 Greedo's genre-bending sound and style.
---
John Coltrane – Both Directions at Once: The Lost Album
An unreleased album from jazz pioneer John Coltrane with records from 1963 emerged out of nowhere this week. Posthumously titled Both Directions At Once: The Lost Album, the 14-track groundbreaking effort also features appearances from a few of Coltrane's legendary musical cronies that include Elvin Jones on drums, McCoy Tyner on the keys and Jimmy Garrison on bass.
---
Inner Wave – "Whoa"
LA psych-rock band Inner Wave share their new song "Whoa" featuring Bane's World this week. Highly influenced by their own culture and hometown of Inglewood, California, their music blends synth-wave, Latin beats, hip-hop and R&B to create a sound totally unique to them. They are breaking out in the indie rock world, which has traditionally grossly lacked Latino representation and leading the new wave of rising Chicano artists in music right now.