Ticket Prices for the 2018 NBA Finals Reach Stratospheric Heights
Expect to pay big bucks for premium seats.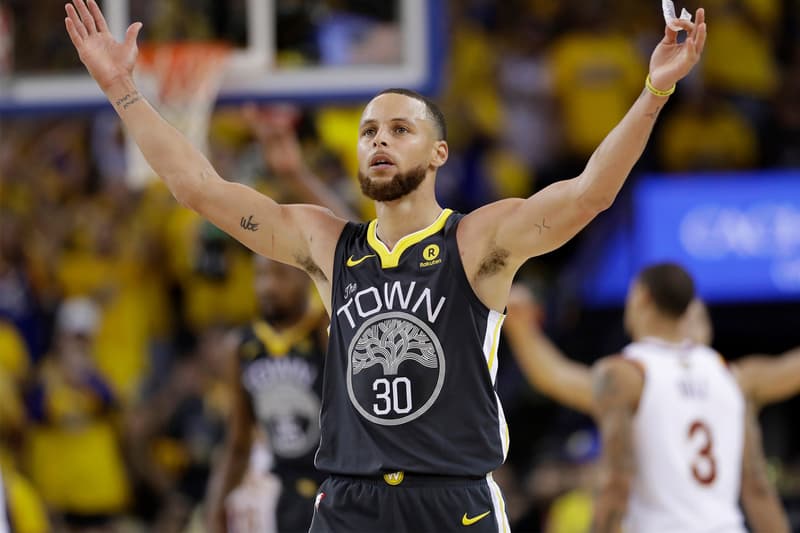 With hype building over the showdown between the Cleveland Cavaliers and Golden State Warriors, it's not surprising that fans looking to grab seats during the 2018 Finals games have had to shell out plenty of cash. TicketCity, the world's largest privately held ticketing company, has crunched the numbers for this year's event and created a graph to illustrate just how much you can expect to spend to see one of the games in person.
The results reveal that the average ticket price to see a game at Oakland's Oracle Arena comes in at an eye-watering $1,727 USD. Meanwhile, Cleveland's Quicken Loans Arena averages a slightly more affordable cost, weighing in at about $689 USD per ticket — Cleveland's cheapest tickets are available for seats in Section 202, Row 17 during Game 3, where the price dips down to a comparatively affordable $328 USD.
Check out TicketCity's graph below:
On the flip side, guests looking for a premium experience will have to cough up five figures to sit courtside — Cleveland fans looking to sit near Stephen Curry, LeBron James and Kevin Durant can expect fees up to $27,495 USD for the ability hang out in Game 3's Gold Section. Meanwhile, Golden State supporters with deep pockets could lock in their close-up seats for the Game 2 win at $76,956 USD. Check out Forbes' list of top ticket prices below:
For the rest of us, there's always cable and the official stream via WatchESPN.
Recently, Twitter users had a field day memeing J.R. Smith's jaw-dropping blunder during Game 1 of the Finals.