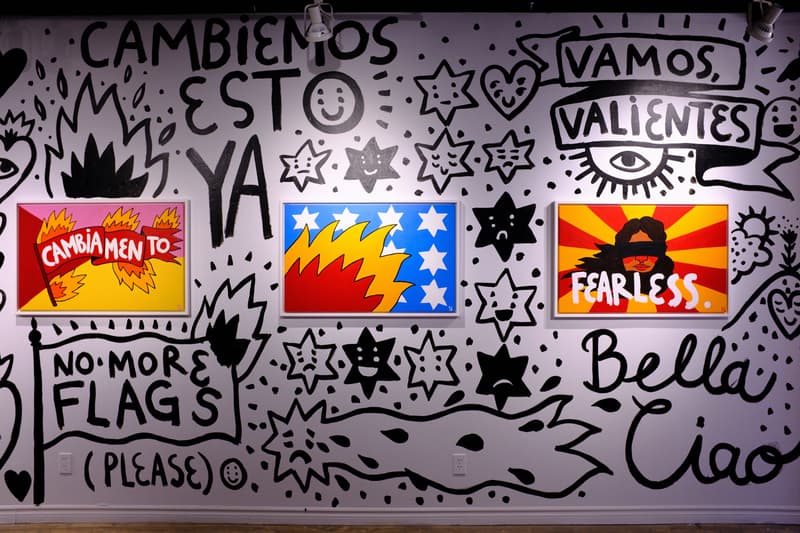 1 of 9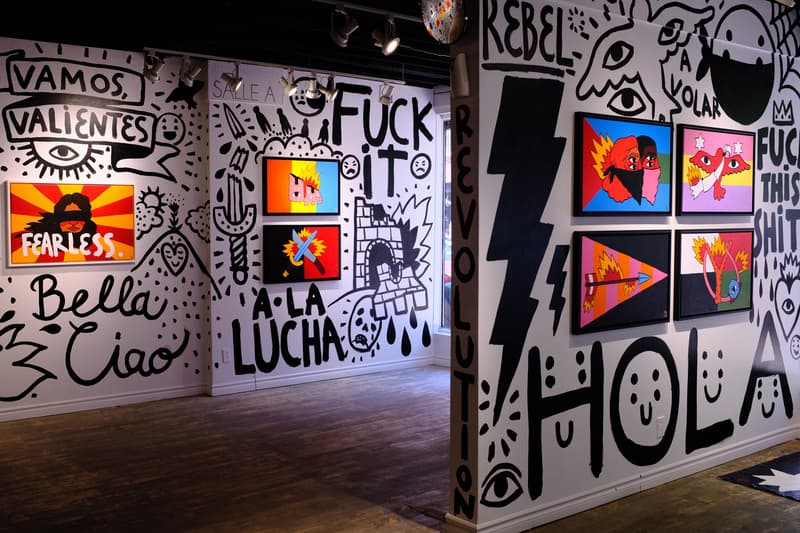 2 of 9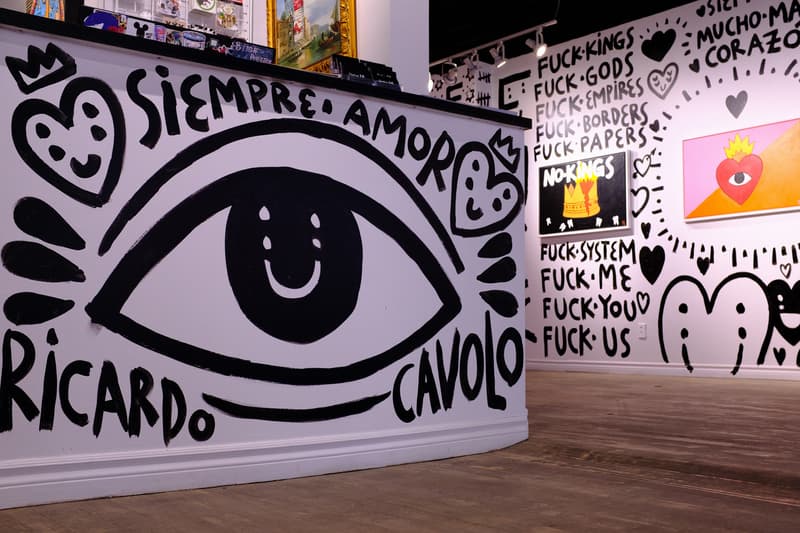 3 of 9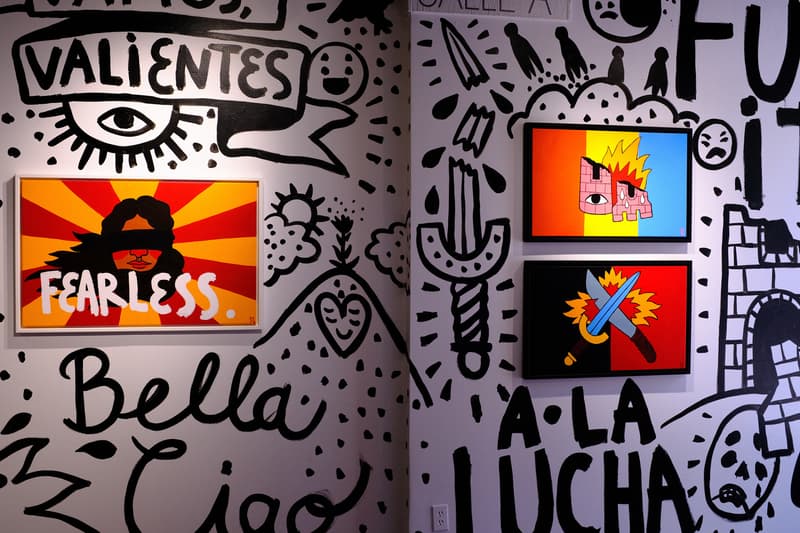 4 of 9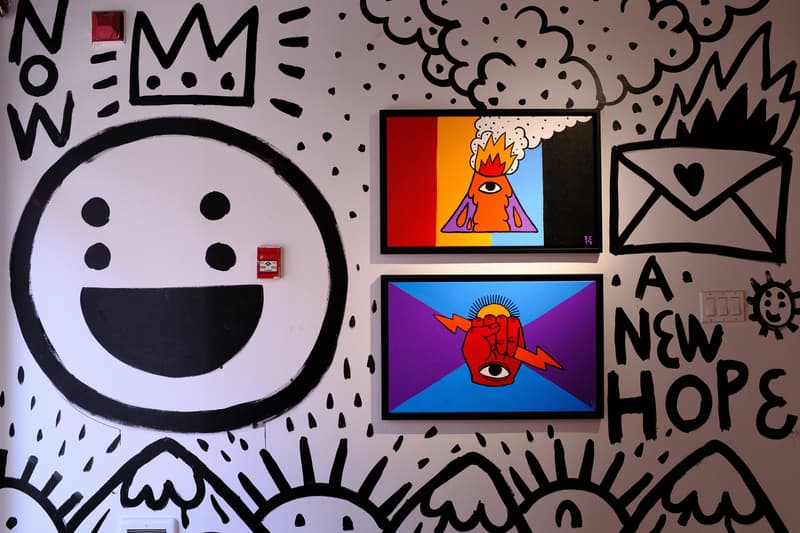 5 of 9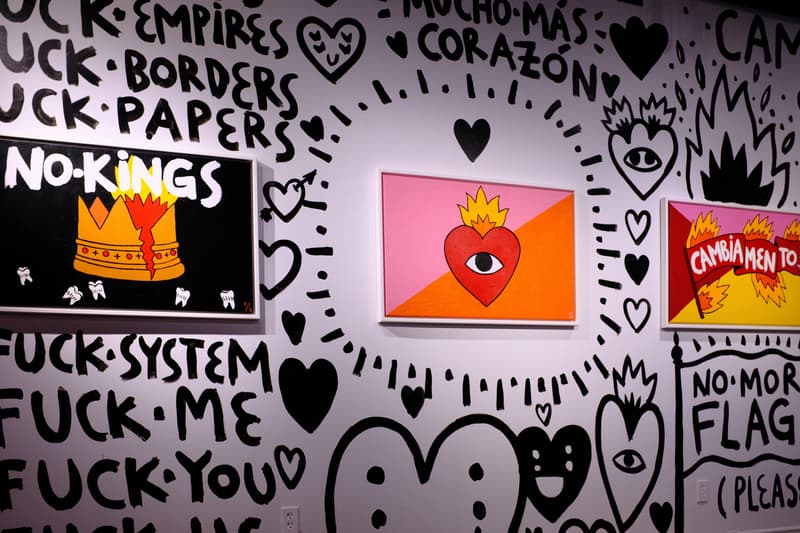 6 of 9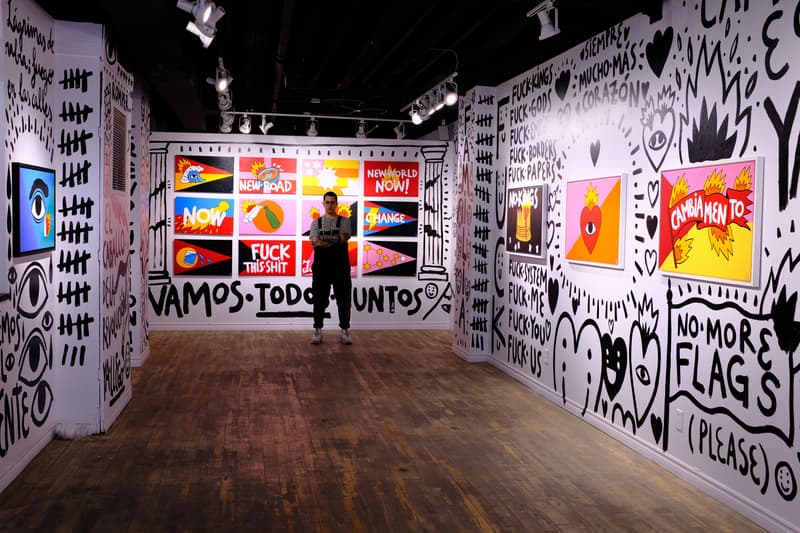 7 of 9
8 of 9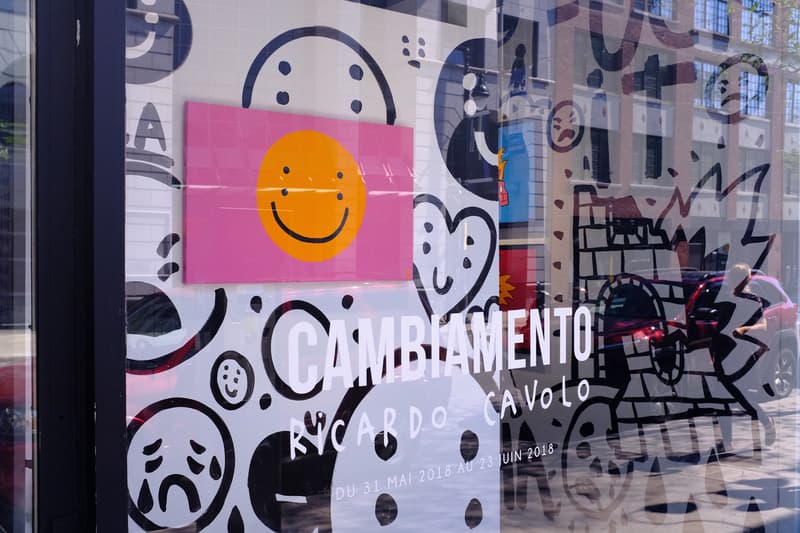 9 of 9
Ricardo Cavolo Calls for New Social Order in "CAMBIAMENTO" Exhibit
"No more flags."
---
Internationally-renowned Spanish artist Ricardo Cavolo recently launched a new solo exhibition at Station 16 Gallery in Montreal. Entitled "CAMBIAMENTO" (the Italian word for "Change"), the extensive presentation features a total of 30 paintings inspired by country flags alongside large-scale murals that address socio-political issues. The flags spotlight "the elements necessary for revolution and the pursuit of a new social order based on equality, unity, solidarity, and progress," said the gallery in a statement. Notable motifs include a unicorn with six eyes, a weeping tower, and the artist's signature flaming heart visual.
View "CAMBIAMENTO" above and visit Station 16 Gallery's official website to learn more. The show is currently on view until June 23.
For more art stories, take a look at RSVP Gallery's new solo exhibition with emerging Chicago-based artist, Louis De Guzman.
Station 16 Gallery
3523 Boul. St-Laurent.
Montreal, Quebec, H2X 2T6