ASUS ROG Announces Its First-Ever Gaming Phone
Cooling included.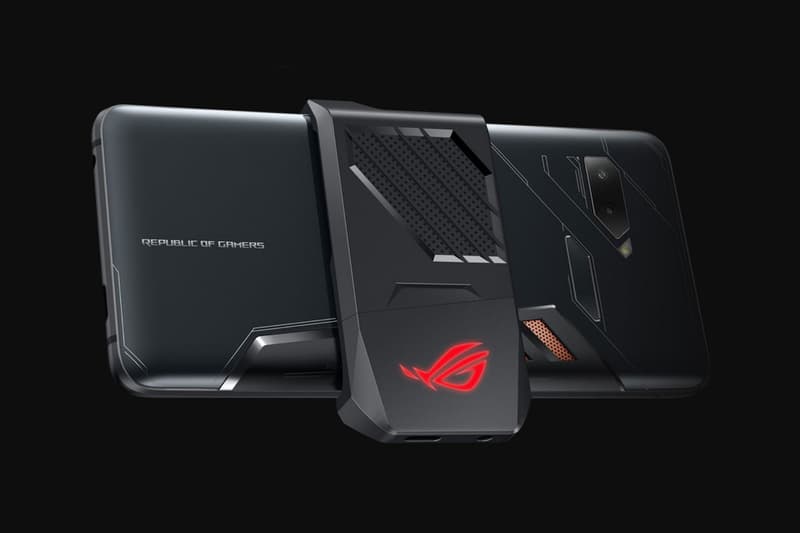 Back in January, ASUS ROG (Republic of Gamers) announced a bezel-free monitor kit and now the sub-brand is back with its first-ever attempt at a phone, specifically designed with gamers in mind.
Presented at Computex 2018 in Taipei, Taiwan, the ASUS ROG Phone will run Android and have an exclusive 2.96GHz octa-core Qualcomm Snapdragon 845 processor — the fastest-ever for a mobile platform — along with a Qualcomm Adreno 630 GPU. There will be an "X Mode" which will raise "the minimum clock speed to keep the CPU on its toes… and confine tasks to the chip's four fastest cores," says ASUS. The 6.0" 18:9 (2160×1080) AMOLED display will have a refresh rate of 90Hz and comes HDR ready.
To keep all those components cool and prevent overheating, ASUS designed a "GameCool" system with a "copper heat spreader and 3D vapor chamber that efficiently transfer heat away from the SoC and into the body." There is also an optional AeroActive Cooler add-on that comes with the phone. Additionally, there are the AirTriggers, which are "ultrasonic buttons actuated with only 20 grams of force." A total of three — two on the left, one on the right — are customizable for macro functions during gaming and even regular tasks like launching the camera.
Type-C, HDMI and USB ports are supported on the ASUS ROG Phone. The 4,000mAh battery can be charged to 85% in a little over an hour. For photography, a front-facing 8MP camera is accompanied by two rear-facing cameras — one 12MP camera with a conventional lens and a 8MP camera for wide-angle shots. In addition, the ROG logo on the back is customization with effects and can be synced to other people's when in a squad/party.
In terms of other supported peripherals, you can dock the ASUS ROG Phone to your PC with a Mobile Desktop Dock or use a TwinView Dock that allows for handheld capabilities. Connecting to a TV is also a piece of cake with the WiGig Dock and GameVice controller with makes the device look like a Nintendo Switch by pancaking it between two traditional gaming joysticks.
The ASUS ROG Phone will come in 128GB and 512GB configurations and all peripherals will be sold separately. There will also be a special bundle with everything included in a suitcase. For more information, visit ASUS ROG's official website. In related mobile news, Apple's WWDC conference is today and they hinted at an Animoji update with a trailer.