Virgil Abloh Teases Louis Vuitton Atelier Pieces He'll Wear to the Met Gala
He also teases a fashion show coming June.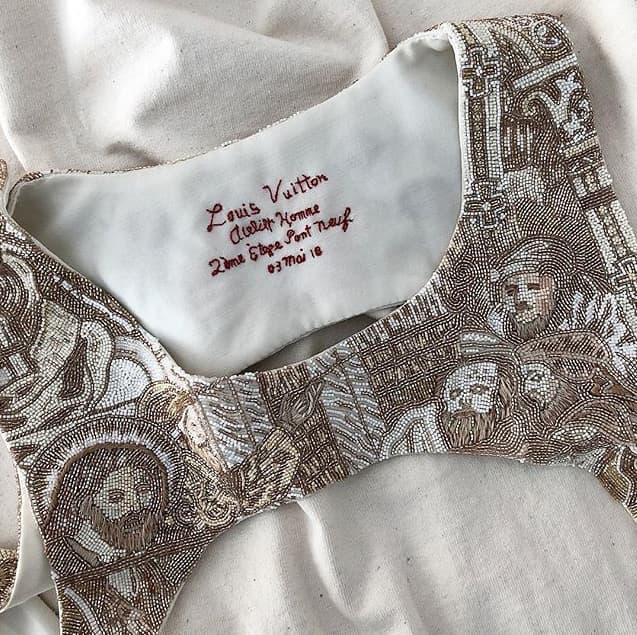 The Met Gala is one of New York's most fashionable events of the year and this 2018's theme is "Heavenly Bodies: Fashion and the Catholic Imagination." Last year's theme was based on iconic designer Rei Kawakubo and her label Commes des Garçons. With the opening comes a lot of expectations from watchers who will want to see A-list stars as well as notable fashion industry names in their best outfits.
One of those big industry names is designer Virgil Abloh who was just appointed as men's design lead at Louis Vuitton. With that said, fans and industry experts alike have a lot of expectations from the Off-White™ founder in regards to his involvement with LV. While the public hasn't really seen anything yet from Abloh for Vuitton, it looks like the 38-year-old creative has just teased of things to come on his Instagram. For one, the pieces he's previewing are in fact items coming from LV's men's atelier which will have a runway show this June, according to Abloh. The pieces are part of a suit and include a vest, tee and pouch as seen in the video. "Louis Vuitton atelier homme 2 éme étage pont neuf ~ fait main 03 mai 18" is also embroidered on the inside of the vest.
It'll be exciting to see what the full outfit looks like and even more, what Abloh will have in store for fans come June for the runway show. Tune in to us as we cover the very best of the Met Gala tonight and tomorrow. In other Virgil news, the creative's recent art will be show at Frieze this year.