'Avengers Infinity War' Co-Director Confirms Soul Stone Fan Theory
Let the speculation begin.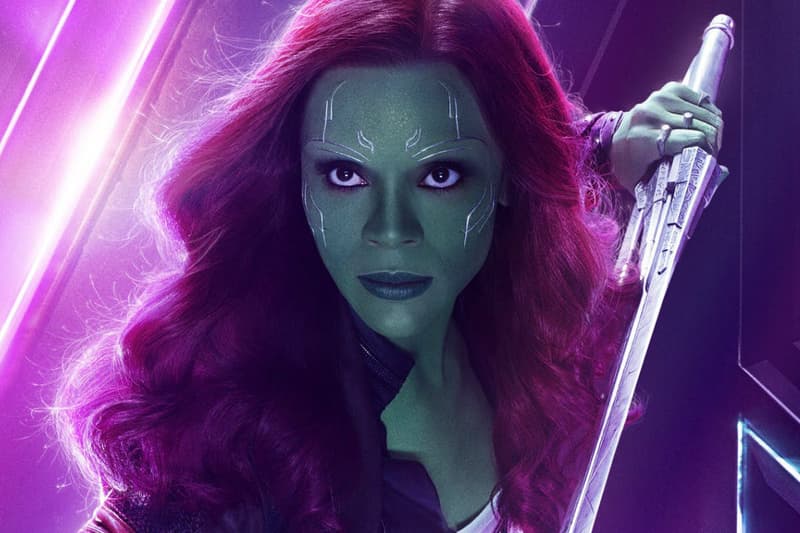 One-half of Avengers: Infinity War's directors, Joe Russo of the Russo Brothers, has confirmed a heavily-agreed on fan theory regarding Thanos and his favorite daughter at the end of the film.
Spoiler alert for Infinity War and the overarching Marvel Cinematic Universe.
Speaking to Iowa City High School, Russo confirmed Guardians of the Galaxy's Gamora is inside the Soul Stone, which strengthens another theory that all the other erased heroes are trapped inside the Soul World pocket universe. According to a student, who shortly after took to Reddit, Russo said the scene with Thanos speaking to kid Gamora takes place within that pocket universe.
"Yeah, it's implied it's the Soul Stone," Russo said, in response to a question about Gamora's final whereabouts at the end of the film. "It's all orange around, then he's inside the Soul Stone, with the amount of power that it took to snap his fingers, he has this out of body experience with Thanos. When he goes inside the Soul Stone he has this kind of conversation with the younger version of his Gamora."
Russo went on to extrapolate when asked whether Gamora still lives within the stone, stating:
"She is, in fact, yes…it was an attempt on our part because we don't like two-dimensional roles or three-dimensional villains, every villain is a hero in their own story. And as insane and psychotic and brutal and violent as Thanos is, he's a more complex villain if you go on a journey with him emotionally. He does care for things and it is complicated for him to execute his plan and it cost him something." He said at the end, "It cost him everything and that it was the only thing he loved, which was Gamora, which is why we put him back with her at the end. I just want to reiterate with the audience that he does feel true emotion even though he is a monster."
Although details are very scarce, these confirmations lead us to speculate that the heroes, as well as 50% of the universe population, are trapped within the Soul World, and could be rescued from there come Avengers 4.
In related news, another theory has risen on how the events of Infinity War could be reversed.