Toys "R" Us Is Selling Geoffrey the Giraffe and Sex Toy Domain Names
sex-toys-r-us.com is up for sale.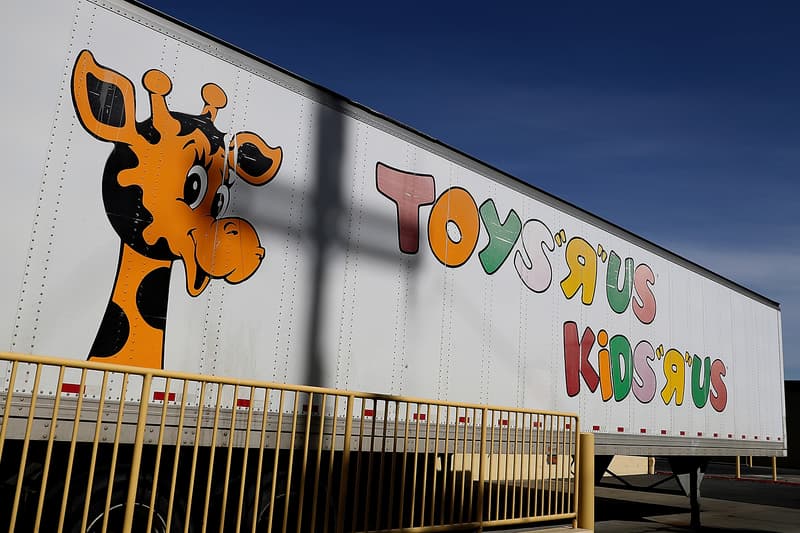 After filing for bankruptcy and closing its U.S. store locations, Toys "R" Us is having its biggest and most shameless sale yet. In an effort to raise money to pay its debts, next month, the famous toy retailer chain is selling its intellectual property, which includes its mascot Geoffrey the Giraffe as well as a bunch of website addresses such as sex-toys-r-us.com, adult-toys-r-us.com, kinkytoysrus.com, ihatetoysrus.com and toysrussucks.com.
So how did Toys "R" Us end up with these adult industry-centric URLs? It's common practice for companies to buy up all related domain names to prevent others from hijacking or mocking the brand. With a label as iconic and versatile as the "R" Us suffix, the toy retailer's domain name offshoots can fetch up to millions of USD and come in countless different iterations. And Toys "R" Us' large collection of websites includes everything from burgers-r-us.com to ledges-r-us.com.
Last month, a billionaire toy tycoon bid a whopping $890 million USD to save 300 Toys "R" Us stores, but it seems like this will be the ultimate fall of the toy empire.