Best New Tracks: A$AP Rocky, James Blake, Pusha T, Tyler, the Creator and More
You'll want to add these to your weekend playlists.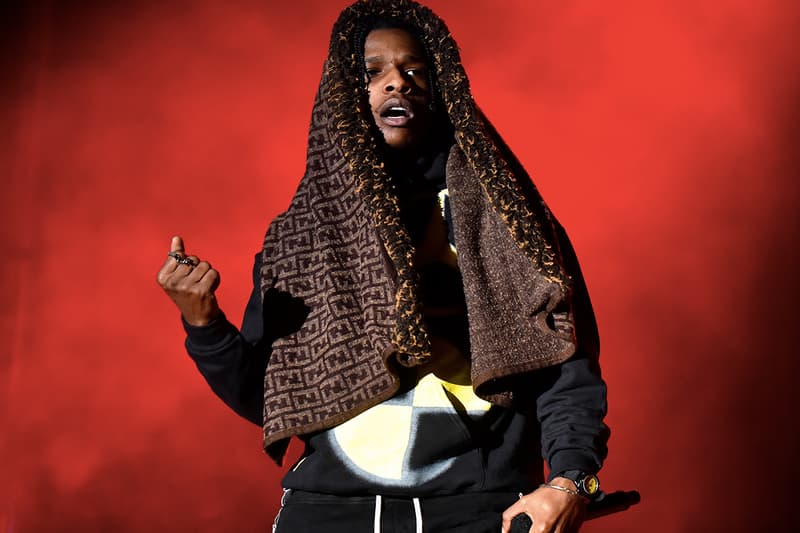 For the latest in our best new music roundup series, we go over another incredible week of music that was filled not only with an abundance of high-profiled rap albums from the likes of Pusha T and A$AP Rocky, but also stacked with assortment of impressive projects from uprising acts such as Clairo, Juice WRLD and Matty Tavares. In addition, the last week of May was also host to a plethora of big music headlines that included rumors of Drake working with DJ Premier on Scorpion, fans rioting after Lil Uzi Vert was a no-show, Jay Rock announcing a new album, and even a scary car accident involving Migos' Offset.
Even with the influx of major headlines and album releases, several artists still took a leap of faith, even at the risk of being washed out by the heavy-hitters. Some of those included Denzel Curry who dropped off "Percs," Belly who called on The Weeknd for "What You Want," and Jorja Smith who shared "February 3rd." In addition, the week also saw the unification of J. Cole and Lil Pump who unexpectedly sat down and hashed out their differences after beefing with each other for weeks.
Check out this week's best new releases below and let us know what you think.
A$AP Rocky – Testing (Album)
A$AP Rocky dropped his highly-anticipated project, Testing last night after weeks of numerous cryptic messages, boasting black and yellow coloring began making their rounds. It's been three years in the making and from the looks of it, Flacko's back on his game.
Pusha T – DAYTONA (Album)
After changing his album title last minute to DAYTONA, Pusha T would finally drop off his long-awaited third studio album at midnight. Executive produced by Kanye West, the seven-track effort features news songs including the Yeezy-assisted "What Would Meek Do?", a track with Rick Ross and the much talked about Drake-diss record, "Infrared." Listen below.
BADBADNOTGOOD's Matty – "Clear"
Matty from BADBADNOTGOOD has been steadily ramping up his solo contributions over the past few weeks as he prepares to release his debut album, Déjàvu on June 15. This week, he shared the latest single off the album that finds the singer/multi-instrumentalist delivering enchanting vocals over a vibrant synth-laced production. The song was reportedly recorded as a demo two years ago during a session with Frank Dukes.
Tyler, The Creator – "435"
Leave it to Tyler, the Creator to drop "a random song laying around" on one of the biggest weeks in hip-hop this year. Titled "435," the song comes in at just over 90 seconds long and was apparently recorded on the fly while Tyler was on the road during his Flower Boy tour back in February. Needless to say, he's talented even when he's not trying.
Juice WRLD – Goodbye & Good Riddance (Album)
Juice WRLD's highly-anticipated Goodbye & Good Riddance project arrived this week and despite it being his first major label release, the album featured no guest appearances. The 15-track effort includes hit songs "Lucid Dreams," which debuted on the Billboard Hot 100 at No. 74, and "All Girls Are The Same," which comes in at No. 92. The 19-year-old rapper broke out last year when he released JuiceWRLD 9 9 9 which eventually led to a record deal with Interscope the months following.
Clairo – diary 001 (EP)
Internet music sensation Clairo released her debut EP this week titled, diary 001. Arriving with six tracks, including previously released "Pretty Girl," "Flaming Hot Cheetos" and "4EVER." The project also features Danny L Harle and Rejjie Snow.
George Clinton & Parliament – Medicaid Fraud Dogg (Album)
George Clinton and his legendary funk outfit, Parliament, officially made their return this week after four-decade-long hiatus. The funk luminaries bring forth their newest album, Medicaid Fraud Dogg – the band's first full length effort following 1980's Trombipulation. Coming in at 23 tracks, the project includes songs with interesting titles like "Antisocial Media," "Loodie Poo Da Pimp," "69" and "I'm Gon Make U Sick of Me."
James Blake – "Don't Miss It"
Joining forces with Mount Kimbie's Dom Maker, James Blake follows up a recent tour with Kendrick Lamar with the arrival of "Don't Miss It" this week. While the song is still somewhat mysterious being that it's not available on any streaming platforms, it does appear that James Blake is getting back into the groove of releasing new tracks – which is always a good thing.
Zaytoven – Trap Holizay (Album)
After dishing up beats for some of the game's biggest names, Atlanta trap luminary Zaytoven officially dropped off his debut album ever this week with the release of Trap Holizay. The 12-track LP features frequent collaborators such as Gucci Mane, Lil Uzi Vert, 21 Savage, Future, Offset and more. The project is also his first major release since signing onto Motown Records last year.