Lil B Goes Electronic for "Enter the Depths" & Puts 30+ Mixtapes on Spotify
The cover-art was created by Marvel.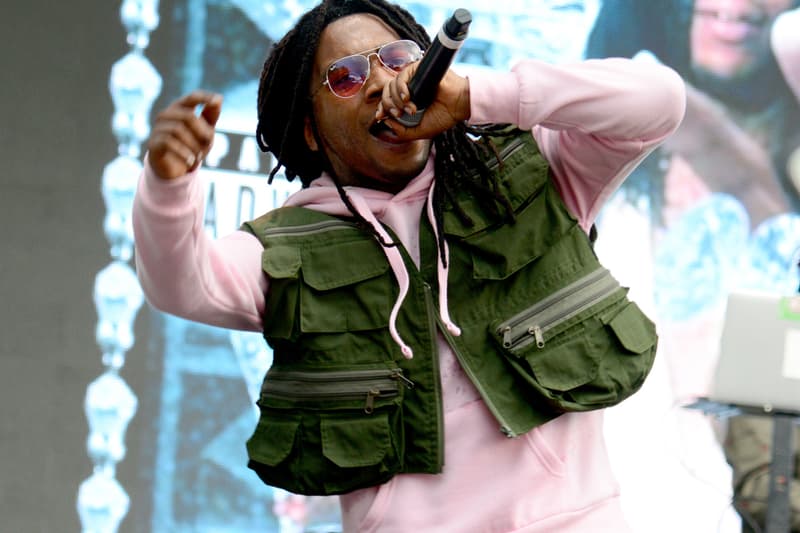 Late last year, Lil B set his sights on the crossover worlds of entertainment and food for a new cooking show. Now, putting the focus back on his sweeping body of work, the Based God returns with an experiment new single and liberates a treasure trove of mixtapes for Spotify.
"The BasedGod " released an electronic music single!! Marvel comics did the offical cover art!!" Lil B shared via Instagram earlier today. "This is history and extremely rare!! Please collect this extremely rare Lil b cover art for the lil@b art collectors!! Also There is no rapping on this but Lil B did arrange it and mastered it! If you want your music mastered by Lil B send a dm about the project you are working on also Lil b is trending on Apple Music right now check ur iPhone!! – Lil B."
As Spotify tweeted, over 30 of Lil B's past projects are now on the popular streaming service as well. "@LILBTHEBASEDGOD has finally released over 30 of his old mixtapes on @Spotify," reads the platform's official Twitter announcement. "Thank You Based God ? http://spoti.fi/LilBTapes."
You can stream Lil B's new "Enter the Depths" record below — or check it on YouTube — and check out his work on Spotify now.