adidas's Nic Galway Describes the Resale Market as This Generation's Street Hustle
He also divulges how Kanye has been developing at adidas.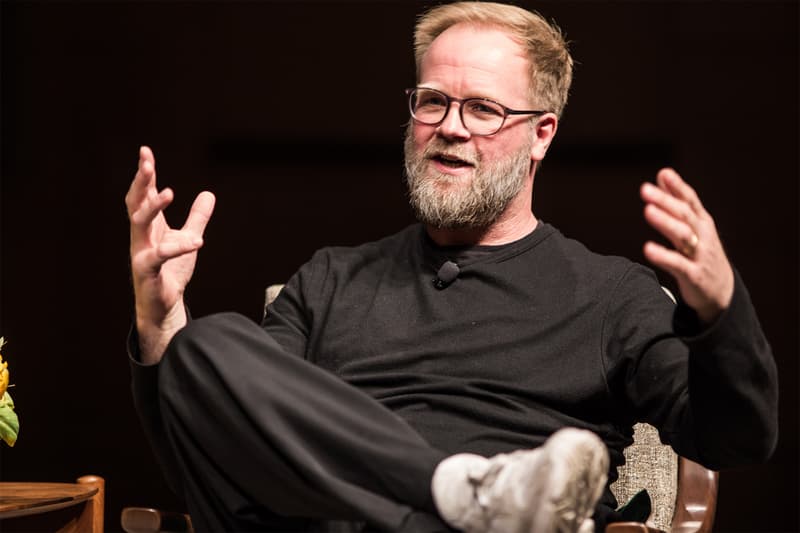 adidas Originals's global Senior Vice President of Design Nic Galway sat down with WWD to discuss his design process, notable collaborations and various other aspects of the sneaker industry. A two-decade adidas veteran, Galway is responsible for headline-grabbing collaborations with the likes of Pharrell and Pusha T, along with the YEEZY line.
Galway describes his design ethos as a blend of the phrases "collective memory" and "past empowers future," emphasizing that the founder of adidas would rework each and every sneaker after putting it through its paces at sporting events. As such, the adidas archive isn't removed from time, it's "a resource to connect with a new generation," and can be used to inform the next generation of shoes. As for the resale market, Galway notes that there are ups and downs. It's flawed, but not without purpose, noting that Pusha T described his youth hustling on the street, and compared it to today's hustle for sneakers. Galway emphasizes, "It's much better [that] the hustle is positive." He continues, describing sneakerheads as entrepreneurs who "will be leaders of companies like adidas."
Later, Galway discusses collaboration, reinforcing the idea that connection is all-important. Collaboration goes deeper than "someone's name on a product. It has to be something more." On that note, Galway breaks down his work with Kanye West, describing how easy it was to get along with West as someone who wasn't familiar with the rapper's musical output. The pair then went to China to work with factories and bring YEEZY to life, working over 10 days straight in a single factory. Even still, Galway recalls that Kanye called him, saying "'I'm not satisfied, we still have to do more,' and we went back." Galway notes that West can singlehandedly shift culture, an ability that brands alone lack, and describes West's recent Kim Kardashian-starring campaign as "incredible. And so smart, and not expensive and being imaginative."
Elsewhere, adidas continues rolling out new iterations of its latest silhouette, the Deerupt.