BAPE Introduces Bold Black Type 3 BAPEX Watches
A colorful spin on a classic look.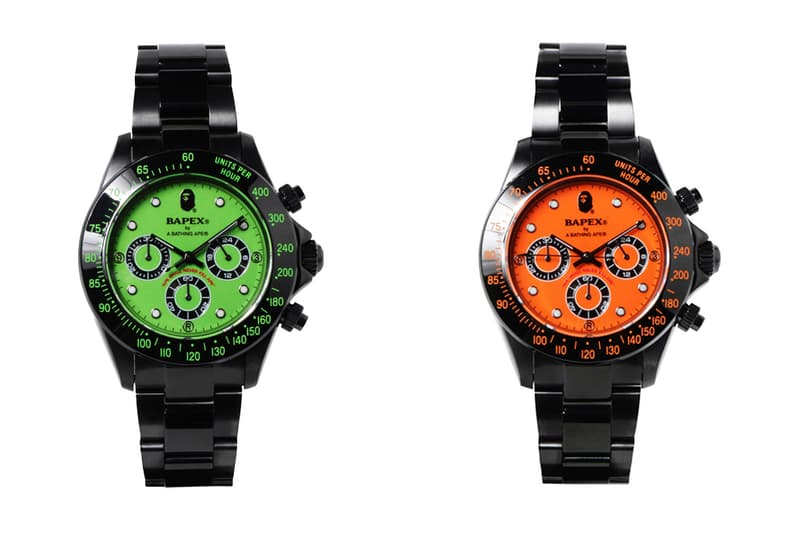 Fresh off last week's delivery of black and white 1ST CAMO STRIPE BD SHIRTS, BAPE sets its sights on the brand's unique line of accessories for its latest offering.
A little over a month after the introduction of gold and silver Type 3 BAPEX timepieces, A Bathing Ape reveals plans for a new run of black Type 3 BAPEX watches. Specifically, this latest range delivers two new styles and blends fluorescent orange and green dials with black straps and cases. Rounding out the presentation: the instantly-recognizable "BAPE" motif that rests about the "BAPEX by A Bathing Ape" branding.
You can take a look at the new black Type 3 BAPEX watches above. The timepieces will hit retailers on Saturday, April 7.
Last week, BAPE also unveiled a pair of graphics tees inspired by cherry blossom season.