A Look Inside Yayoi Kusama's New Exhibition in London
The first time these works have been shown in the UK.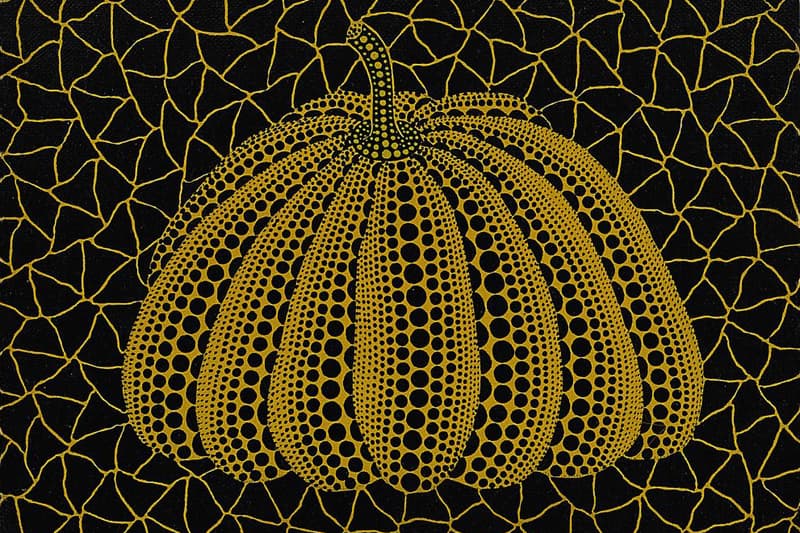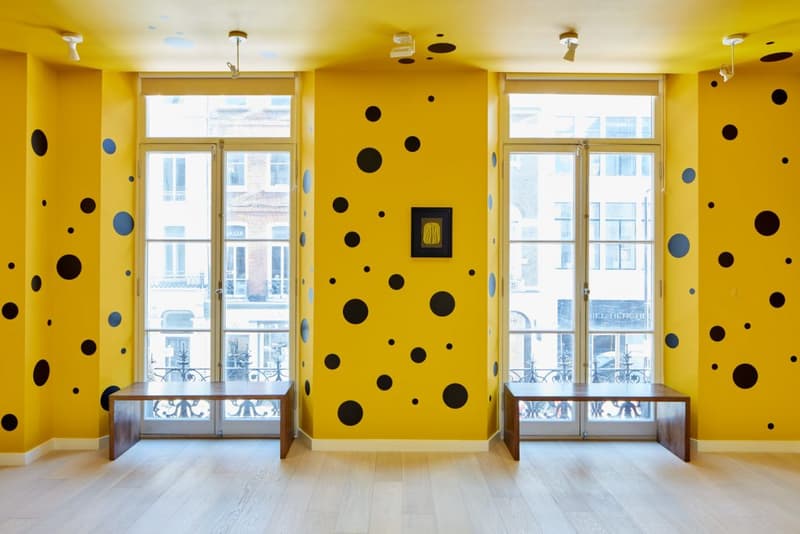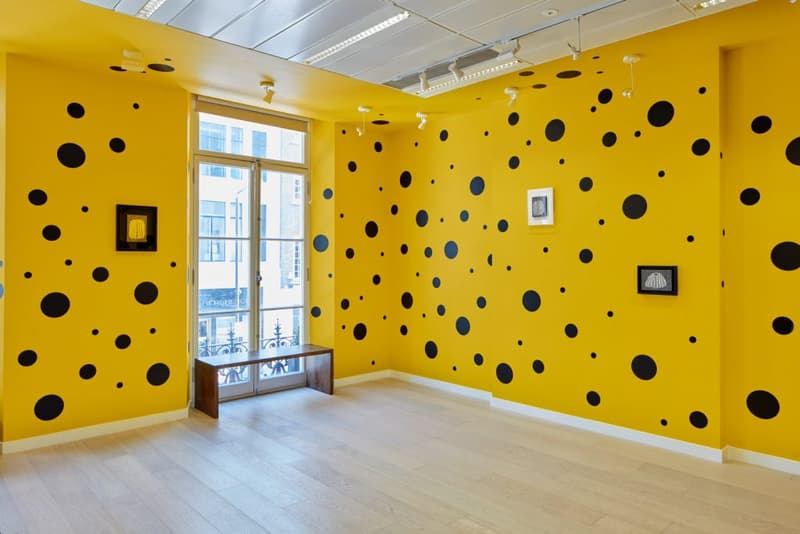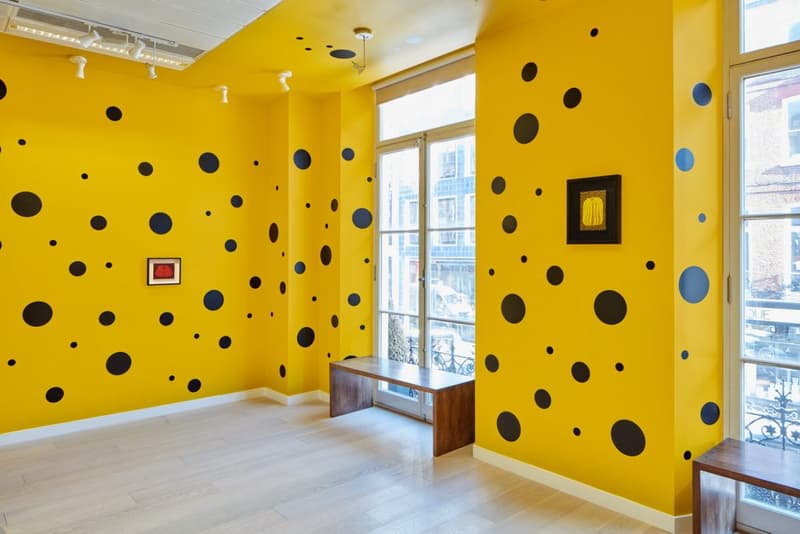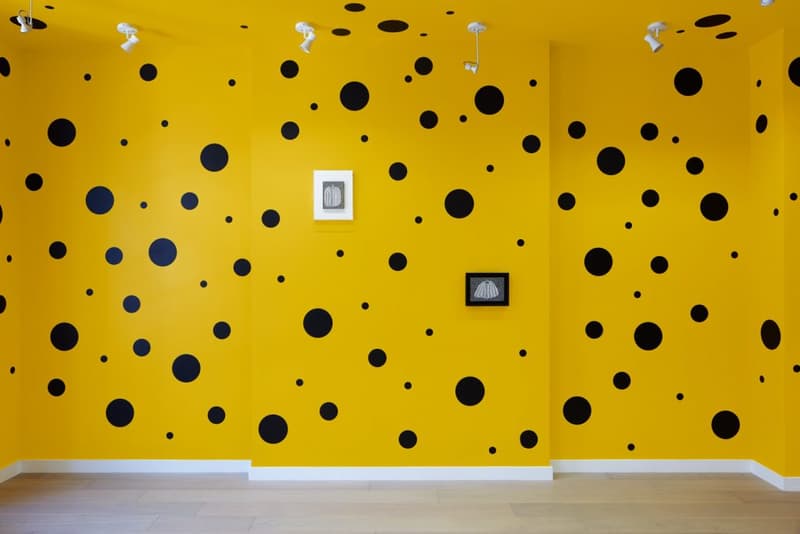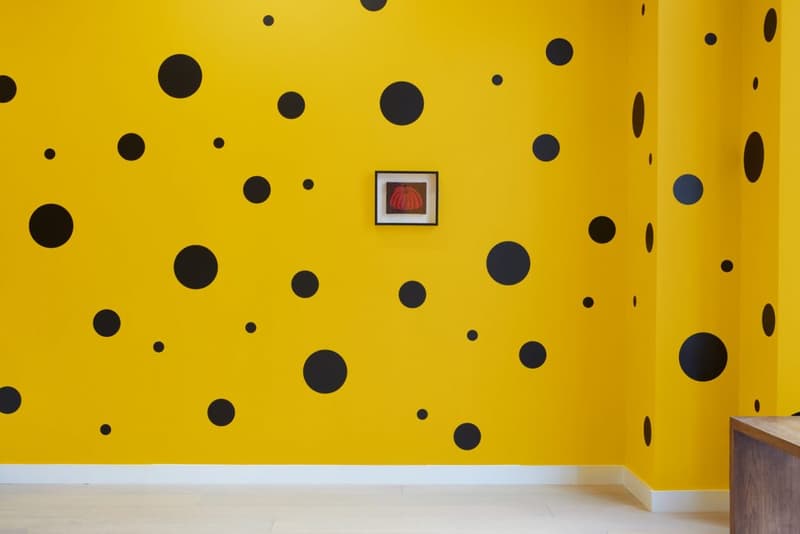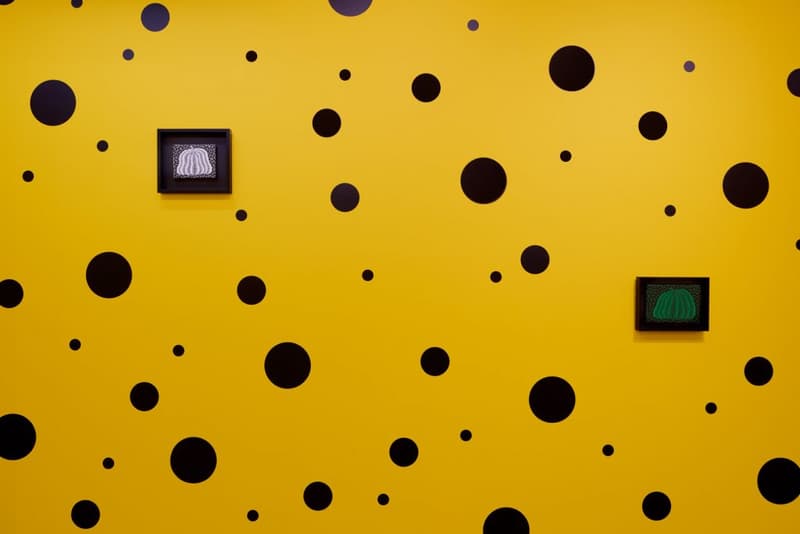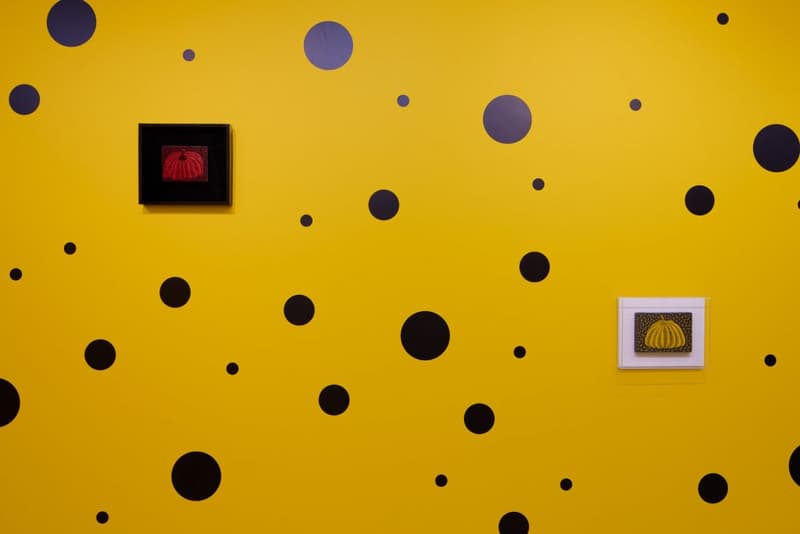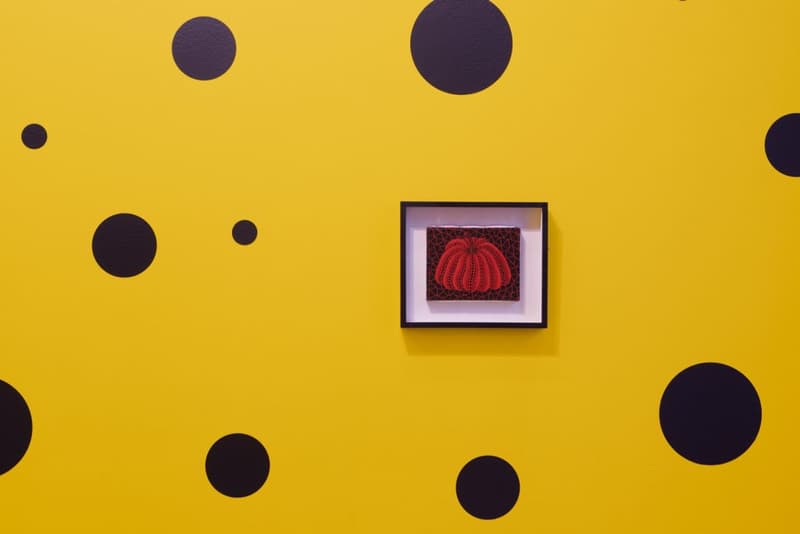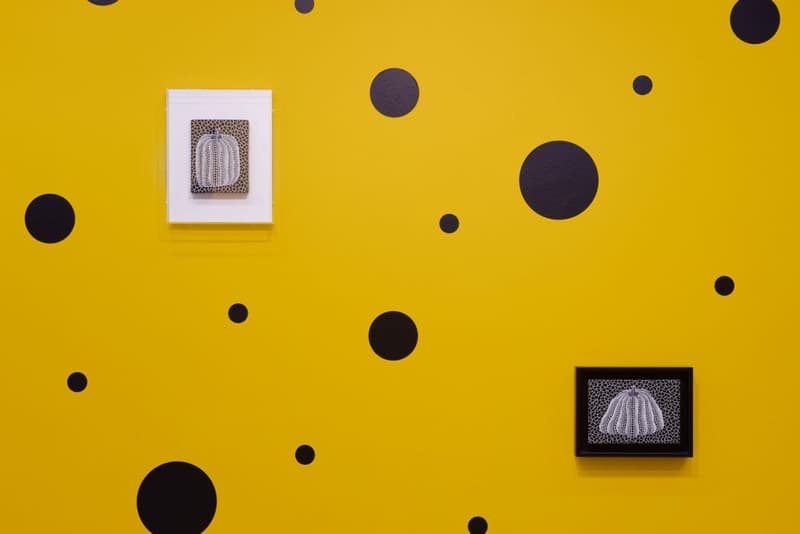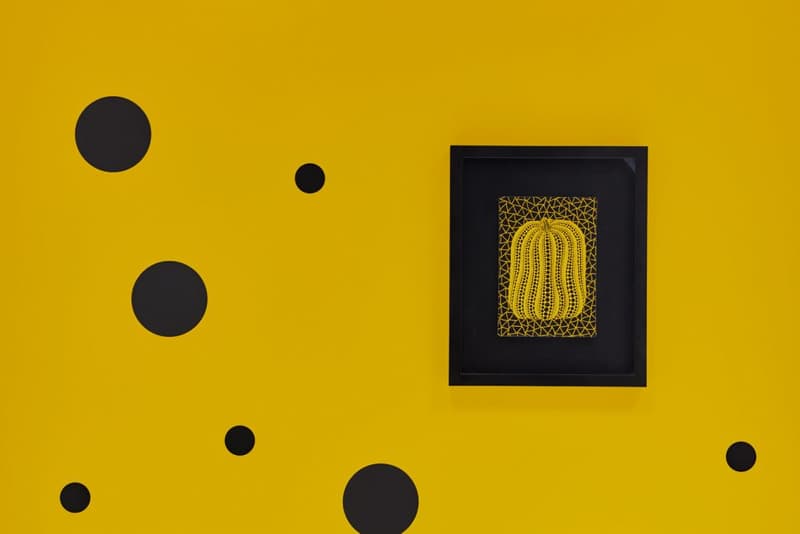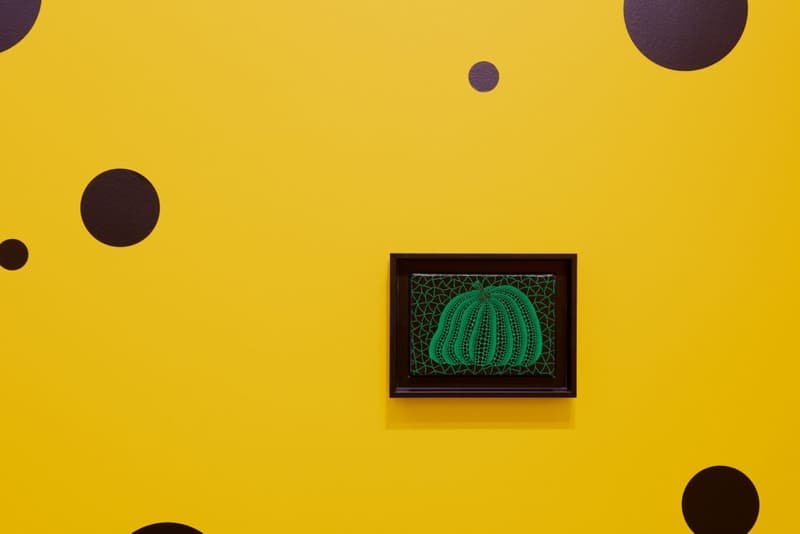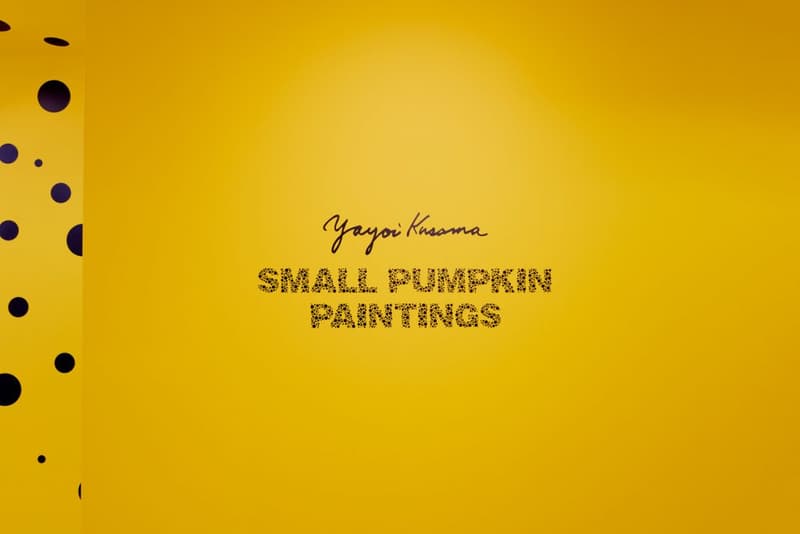 As well as her signature infinity mirrors, Japanese artist Yayoi Kusama is known for her use of pumpkins in mediums ranging from paintings to large-scale sculptures. Kusama has worked with pumpkins since the 1940s, when she was studying at the Kyoto School of Arts and Crafts. A new exhibition in London features a series of small pumpkin paintings by Kusama, the first time that these works have been displayed together in the UK.
Named Yayoi Kusama: Small Pumpkin Paintings, the exhibition at Omer Tiroche Gallery sees the small-scale paintings exhibited on walls painted to match the polka dot pattern of the works. In each of the works, the 3D-effect pumpkins contrast against a flat infinity net background. Speaking about her work with pumpkins in the show's press release, Kusama explained why she is so keen to work with them: "I was enchanted by their charming and winsome form. What appealed to me most was the pumpkin's generous unpretentiousness. That and its solid spiritual base." The exhibition is open now, and is set to run until June 1.
In other art news, take a look at Olafur Eliasson's new installation in LA.
Omer Tiroche Gallery
21 Conduit Street
London
W1S 2XP