Stadium Goods to Sell Rare Sneakers at Nordstrom
Swapping a selection of limited kicks on a weekly basis.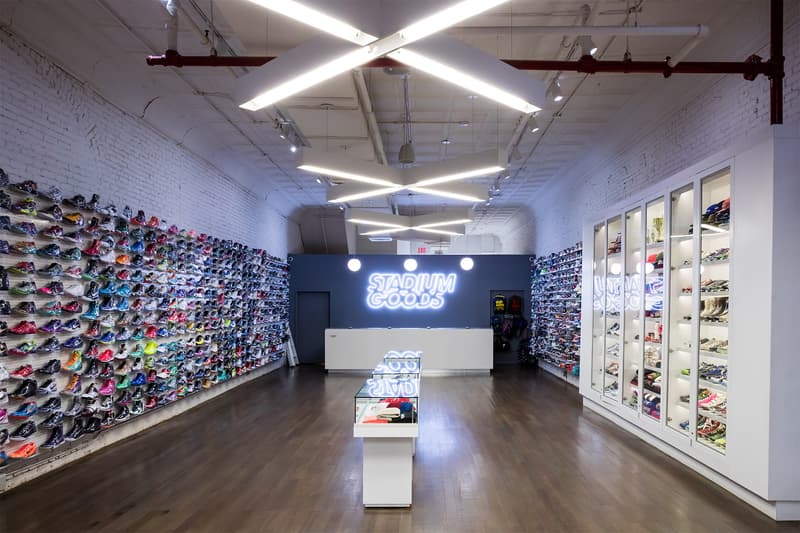 Stadium Goods continues to expand its sneaker reselling empire. After having partnered with major commerce platforms such as Amazon, eBay and Alibaba, the LVMH Luxury Ventures-backed company is now set to curate a footwear section inside Nordstrom's new men's store in New York City. The company will display a range of rare and exclusive sneakers in the space as well as Nordstrom's online store, swapping the assortment on a weekly basis respectively on each platform. Although the shoes for purchase will be consigned, customers will not be able to drop off and sell any sneakers at this store. Instead, reselling will be carried out business as usual at Stadium Goods' bricks-and-mortar imprint on Howard Street in SoHo.
"We aren't selling the same product at the same time," said Stadium Goods co-founder, John McPheters, to WWD. "The filter that we apply is going to make sure that we bring product that's battle proven. You aren't going to find something that sold out a week ago. This will be sneakers from at least a quarter back that had a huge success."
Stadium Goods' Nordstrom space is expected to open on April 12. Find the address below and let us know your thoughts. In case you missed it, Pete Wentz stopped by the company's SoHo shop for an episode of Sneaker Shopping.
Nordstrom
235 W. 57th St.
New York, NY 10019
United States