Pro Streamer Ninja Makes $500,000 USD a Month Playing 'Fortnite'
"Games are for kids."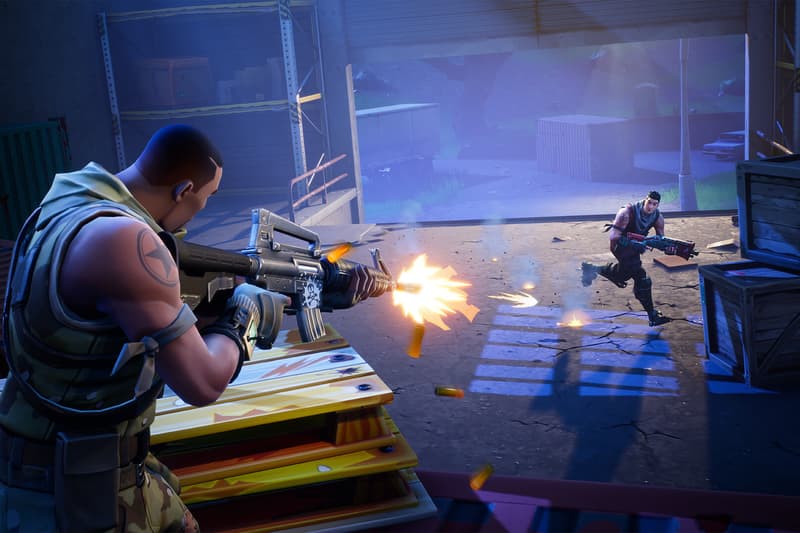 Tyler "Ninja" Blevins is blowing up after his Twitch stream with Drake, and today on CNBC confirmed he earns close to a half a million dollars a month as a pro streamer. Twitch and Amazon Prime subscribers are where most of his dough comes from, as well as his massive social following on YouTube, Instagram and Twitter.
"Twitch Prime allows people to claim loot and collect loot with specific games, and they recently did a deal with Fortnite, which is the hottest game right now, and that is actually one of the main reasons of influx of subscribers to my stream," Belvins explained. The young entrepreneur also had some words of wisdom to impart on would be streamers looking to jump on the bandwagon for easy riches:
"I maintained my job that I was working, at Noodles and Company, and I stayed in college while I was doing all these things. I continued to do well in school and focused on the future of my life, as well as working on streaming and competing in Halo. All the kids out there, you can't just drop everything and focus on playing video games for a living. It's also becoming a very competitive career choice right now, and you want to make sure you're securing your future and putting in the extra time to try to make this happen as well."
Check out the clip below and share your thoughts in the comments. In related news, Fortnite made $1.5 Million USD in 4 days from in-app purchases.
Tyler '@Ninja' Blevins says he makes $500,000 a month playing video games. pic.twitter.com/jk9fvOiNZV

— CNBC (@CNBC) March 19, 2018