Nike Announces ON AIR Sneaker Design Workshops for Air Max Day
The winning designs will be turned into actual releases.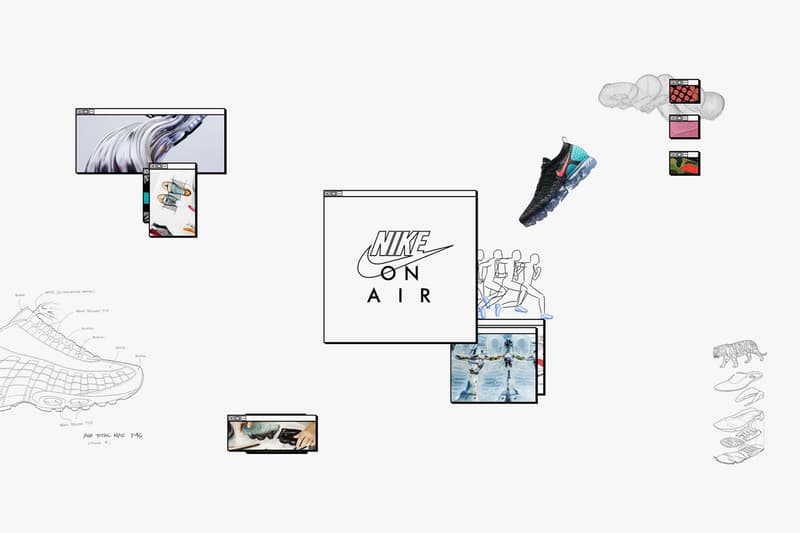 Along with the Air Max Day 2018 workshop at Nike Kicks Lounge Omotesando, Nike will also be hosting another interactive event to add to this year's Air Max Day festivities.
For several weeks, Nike will be hosting a design workshop series — known as the Nike: ON AIR program — in New York, Paris, London, Tokyo, Seoul and Shanghai. The workshops will run from March 22 to April 15, and are billed as a way to directly involve consumers in the processes that bring their favorite sneakers to life. Workshop denizens will be granted a unique opportunity to "create the ultimate articulation of one of 10 Air Max icons for their city" via hands-on "creative sessions" that take participants through each stage of development.
"Participants are asked to envision a new Air Max for their respective city, taking inspiration from what it means to them and their experiences in it," reads an official statement from Nike. "Nike designers, with help from guest mentors from the local creative community, guide the approach principles, which involve innovative problem solving, sustainable materials and manufacturing."
The days participants spend at the workshops will involve the following:
1. Concept development: Participants will explore ideas and research the subject of the design brief and form the initial story behind their concept.

2. Silhouette selection: The program's silhouettes will be revealed and, in partnership with Nike designers and guest mentors, the participants will select the one that best fits their respective concept.

3. Material exploration: Nike designers will lead a deep dive into material theory, exploring a variety of swatches to select the elements of the chosen silhouette's upper.

4. Color exploration: Participants will get a lesson in color theory and be guided through the process of selecting colors that best express the intent of their concept.

5. Embellishment: Participants will learn about and apply post-embellishment techniques ranging from laser engraving to embroidery, the final steps in bringing their imagined vision to life
Following the conclusion of the Nike: ON AIR Workshops, participants will "submit their Air Max concept to a judging panel, including Nike designers and city ambassadors, who will select the top three designs from each city." The concepts will then be transformed into 3D designs and put to the test via a vote on Nike: ON AIR's official website. From there, the votes will be tallied and each city's most popular concept will be taken to the production floor and the retail market.
For more from the Air Max Day 2018 campaign, check out on some of the major releases planned for the celebration.