Kim Kardashian Talks Cultural Appropriation and Kanye's Dream Project
'ELLE' visits the star's Calabasas abode.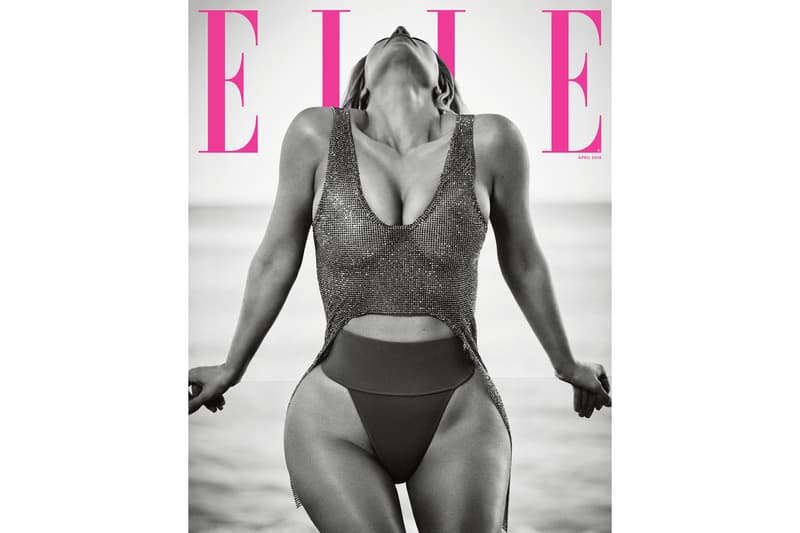 ELLE's April 2018 issue centers around Kim Kardashian, interviewing the icon in her Calabasas house. The piece aims to both humanize the mega-star while breaking down the effect her massive personal brand has on the world around her. Elsewhere, the conversation turns to her workout routine, business experience, familial relationships and more.
Here are some choice moments from the discussion:
On staying neat:
"It's a label-less house … My life is chaotic, so my home is super simple. Everything has to be clean. No clutter. … I can't have a full phone. At the end of the day, I delete everything that's not a current conversation. … If things aren't organized, I flip out."
On the hustle of her early years:
Even when I worked in my dad's office, I was doing side eBay jobs on my lunch break. I lived a really great life growing up, but we were taught that if we wanted to keep that up, we had to work. At the end of the day, if someone offered me business or fame, I'd take the business side.
On Kanye's aesthetic and growth:
"If Kanye had a dream project, it would be to make a Yeezy product line—like deodorant, every product you could imagine. He would redo them all; he hates how they look. … He's taught me to have more of an opinion, I've taught him to be a bit more calm or cautious. We're a good balance."
On the controversy over her braids:
"I'm not worried, because I love Bo Derek, it's a reference. If you genuinely love something, then it's what you should do. It's appreciation. … It's one thing when people mock something and are negative. I'm clearly not being negative. Images mean a lot to me. I spend a lot of time on them."
On outside influences:
"At the beginning, I looked at people's opinions. Now I'm content in my life, and I don't care. The things that make me happy now are different. But I swear, you have to be born for this. It's not for everyone. I know I can handle it."
Read the entire feature on ELLE's website.
Meanwhile, a recent report covered the substantial income difference between Kim, Kanye and other famous couples.