Kobe Bryant & Gary Oldman Oscar Victories Spur Controversy
"It's as if neither man has a history of alleged harassment and abuse."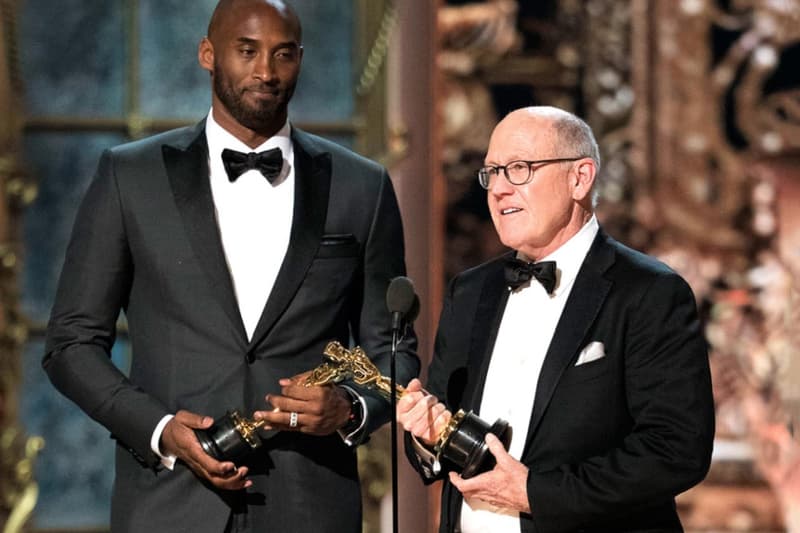 As outlets such as PAPER, Forbes, USA Today and others have noted, the Academy Awards victories of Kobe Bryant — Best Animated Short — and Gary Oldman — Best Actor — have stirred up quite a bit of controversy in media and online. The issues stem from past legal troubles involving both individuals: Bryant was accused of sexual assault back in 2003, while Gary Oldman was accused of physical and emotional abuse in 2001.
"Congratulations, Gary and congratulations to the Academy for awarding not one but two abusers with Oscars," Gary Oldman's alleged victim and ex-wife Donya Fiorentino told TMZ. "I thought we had evolved. What happened to the #MeToo movement?"
Elsewhere, Kelsey Bourgeois — the creator of the petition to halt Kobe Bryant's path to an Oscar — broke down her problem with the NBA icon's positive press and accolades in a statement to Broadly. "He settled with his accuser. So in my mind, that doesn't really make him innocent — it just makes him able to pay off someone who he wronged," she explained. "I, of course, couldn't possibly know what actually happened. But we have to believe women, especially when they accuse men who are typically 'above the law,' so to speak." Directly before Kobe Bryant's sexual assault trial was scheduled to begin, the woman involved chose not to testify and the charges were dropped. Following the criminal proceedings' conclusion, a civil suit was later settled outside of the courtroom.
Summarizing the core of the controversies, USA Today's Maeve McDermott writes:
Both men were applauded on the Oscars stage and on social media, with fans celebrating Oldman's first career Oscars win in his celebrated Hollywood history, and Bryant adding a different kind of trophy to his collection of sports-related honors.

It's as if neither man has a history of alleged harassment and abuse. At face value, the Oscars were full of rhetoric celebrating women's achievements and honoring the Me Too and Time's Up movements. But Oldman's and Bryant's wins revealed how much Hollywood really cares about purging the industry's toxic men. Not as much as advocates hoped.

Call it classic Hollywood hypocrisy, or a failure of the Academy voting bloc to subscribe to the Me Too movement's message, but the Oscars sent a clear message to its problematic men on Sunday that their time may not be up just yet.