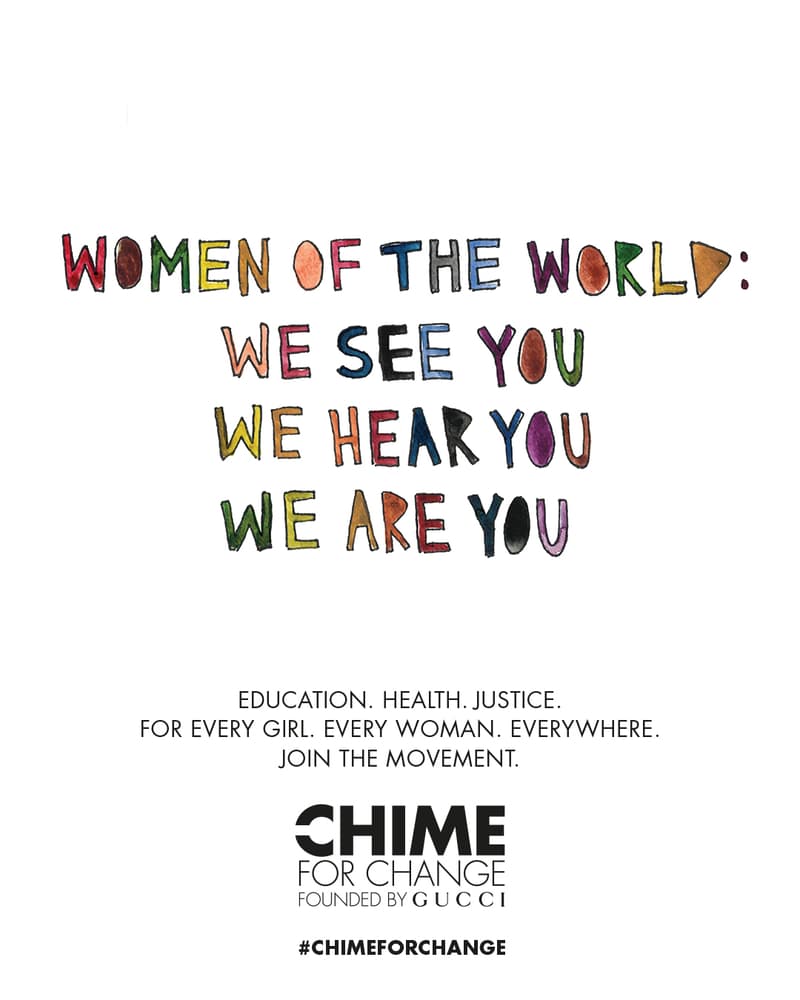 1 of 4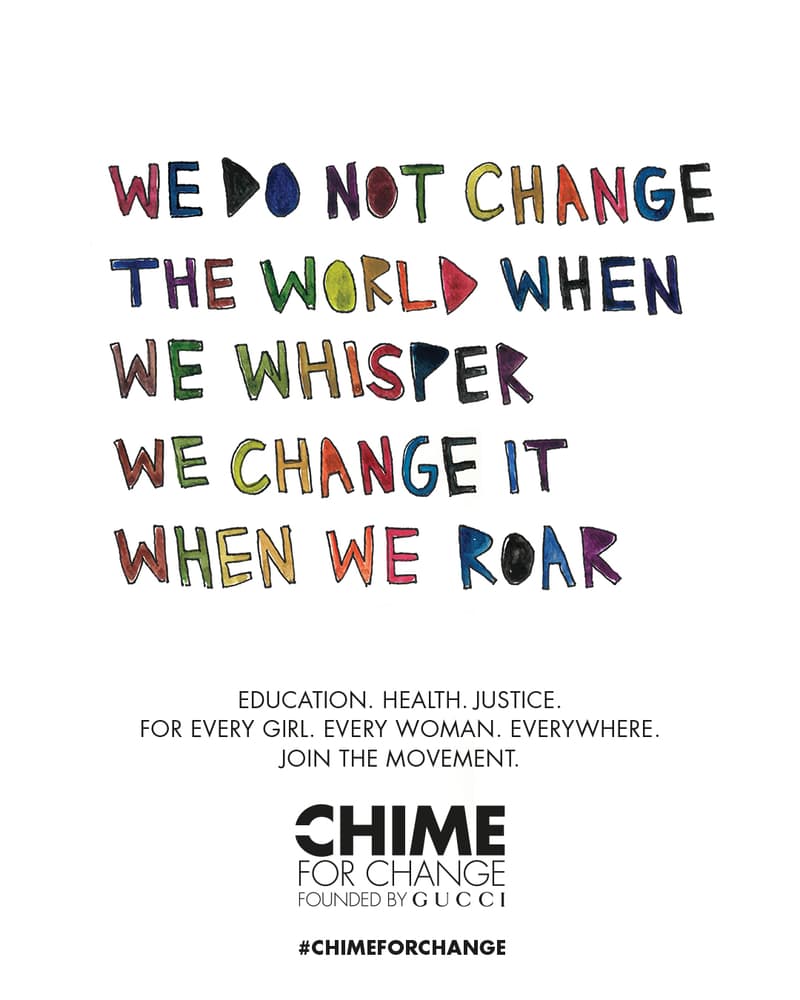 2 of 4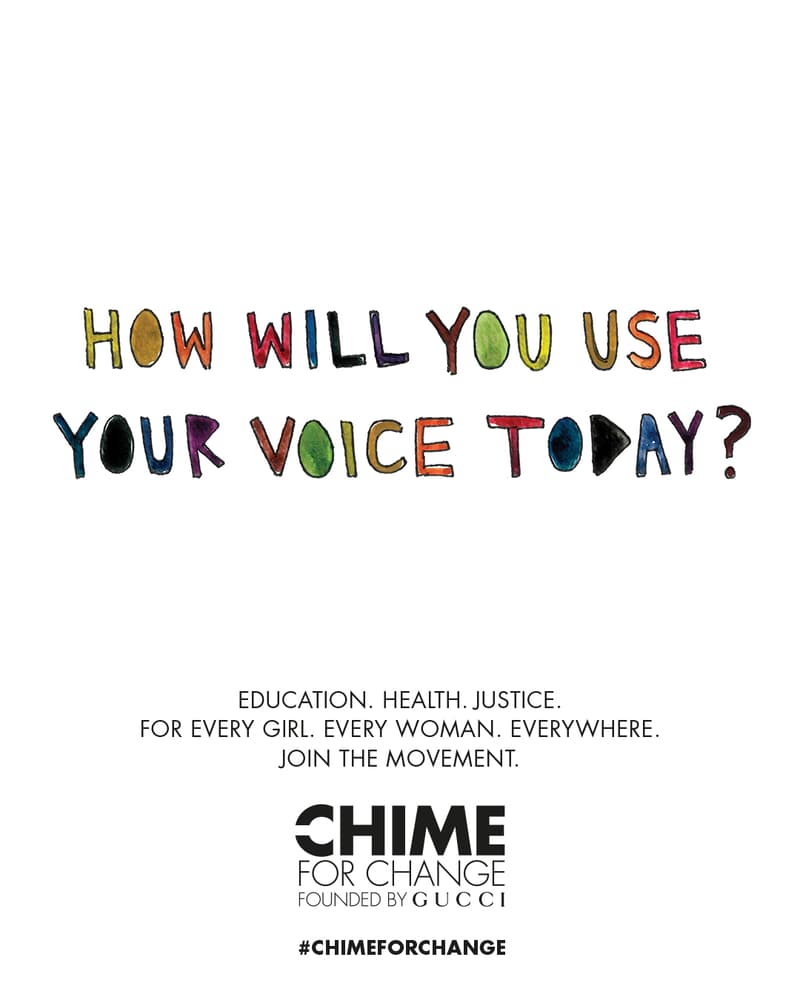 3 of 4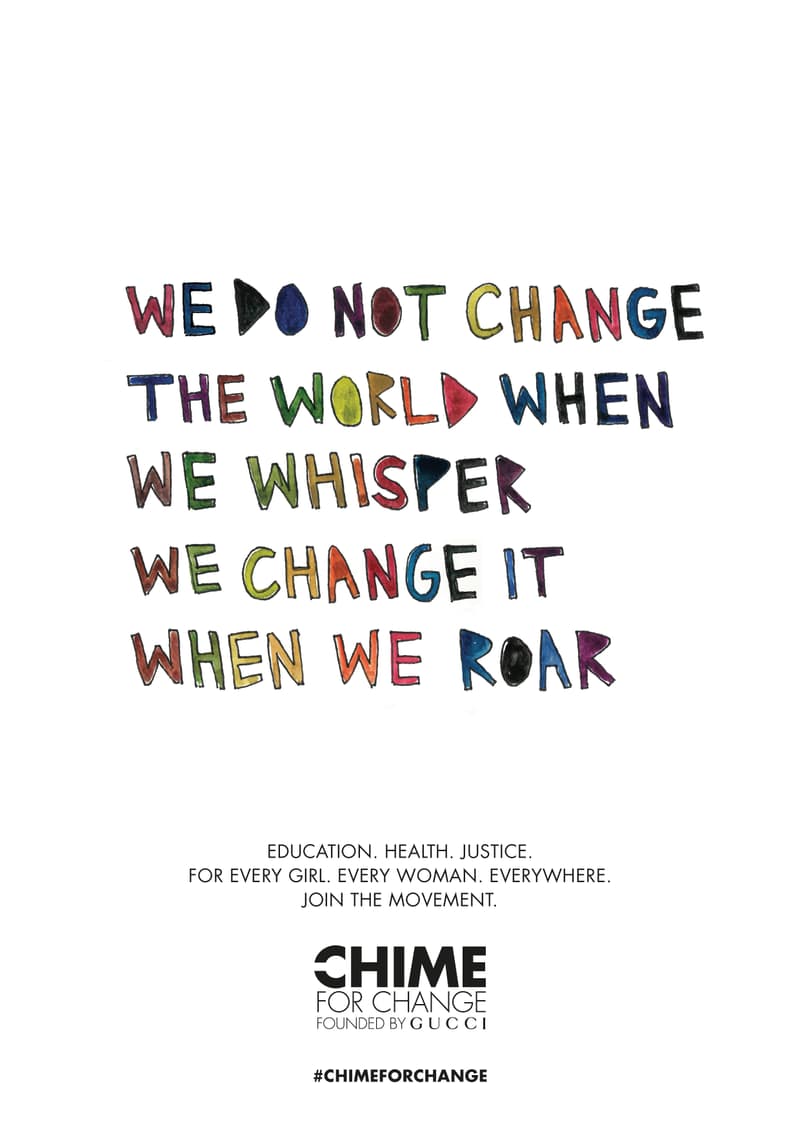 4 of 4
Gucci & Cleo Wade Unite for a Campaign of Equality, Awareness And "Positive Action"
"We do not change the world when we whisper, we change it when we roar."
---
Earlier this month, Gucci revealed plans to feature Harry Styles in its next major campaign and linked up with artist Ignasi Monreal for the forthcoming seasonal push in support of the brand's Spring/Summer 2018 lineup. Now, to celebrate International Women's Day, the luxury label teams up with multi-talented poet and artist Cleo Wade and the company's own CHIME FOR CHANGE effort for a new range of exclusive artwork.
Created to deliver a "message of gender equality" and "encourage awareness and positive action," Gucci, CHIME FOR CHANGE and Cleo Wade's joint effort will merge the realms of art, progressive fashion, social media and global advertising. Cleo Wade phrases such as, "We do not change the world when we whisper, we change it when we roar," will pop up on the official Gucci and CHIME FOR CHANGE social media accounts and in high-profile media outlets across the world, such as the The New York Times, The Financial Times, La Repubblica and Il Corriere della Sera. Outdoor billboards in New York City's Times Square and a populated area in Los Angeles will also be rolled out.
You can take a look at a sample of what's to come from Gucci, Cleo Wade and CHIME FOR CHANGE's International Women's Day campaign above.
Towards the end of last month, Gucci also helped financially support a recent gun control march.