The Samsung S9/S9+ Took Three Excellent Apple Features and Made Them Better
And gave us three things Apple can't do at all.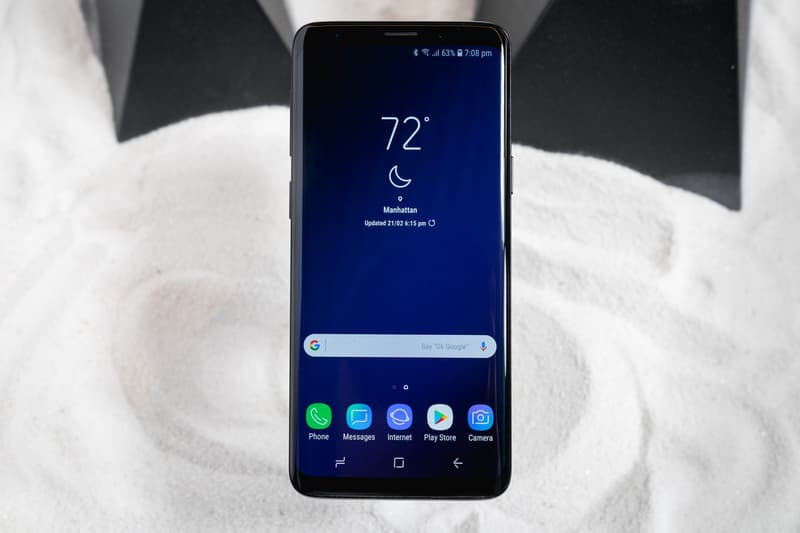 1 of 5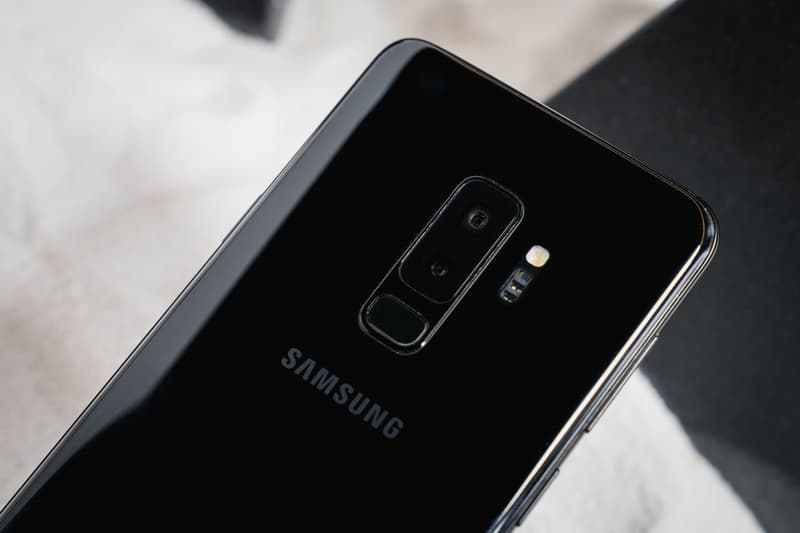 2 of 5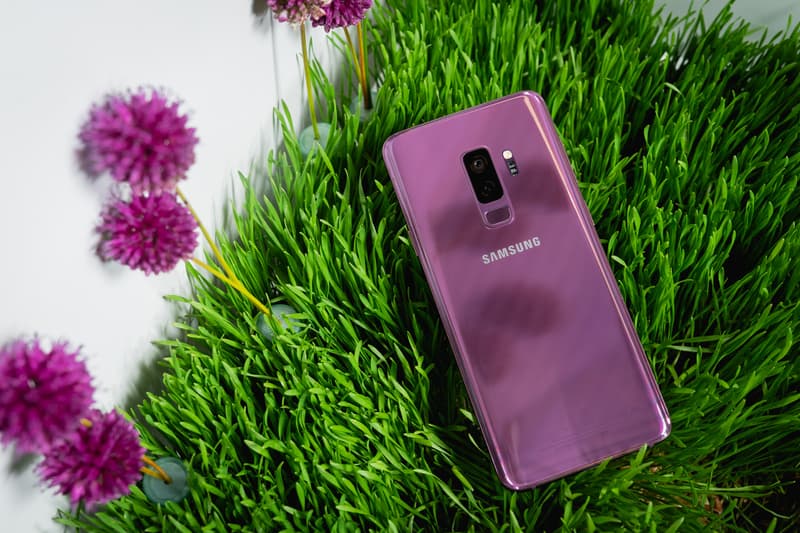 3 of 5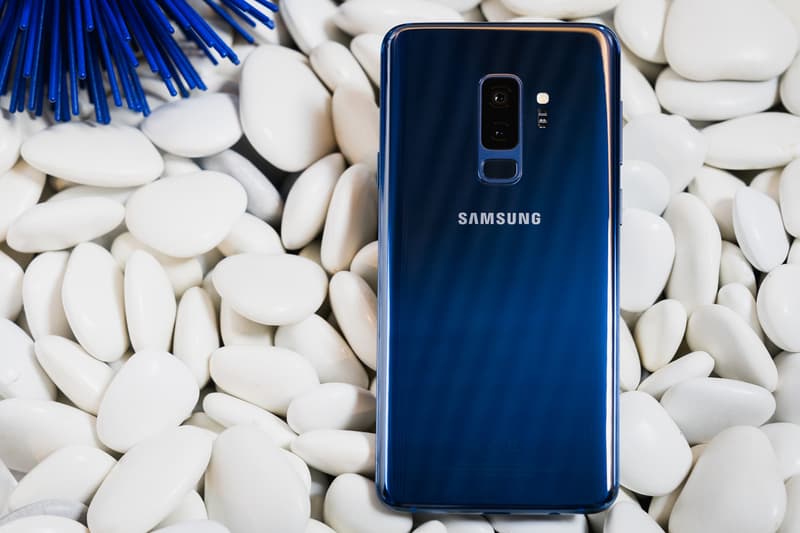 4 of 5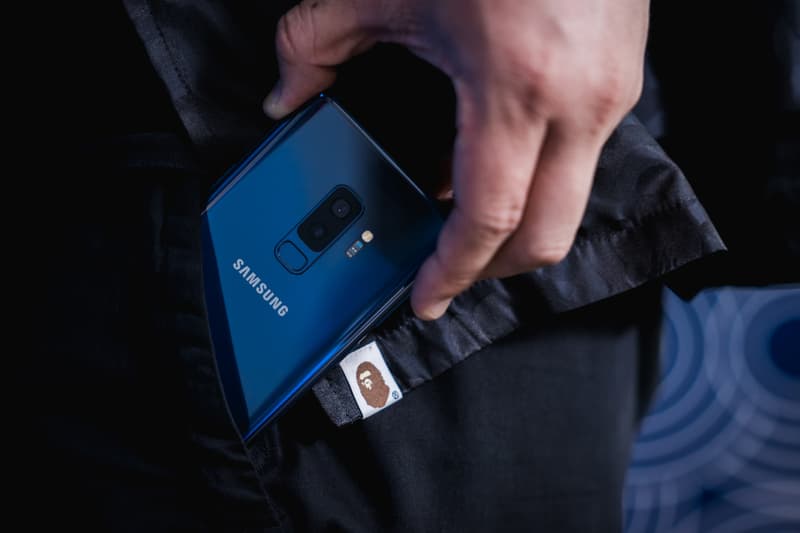 5 of 5
EDITOR'S NOTE: While I currently use an Apple iPhone, I have owned multiple Samsung and Android devices in the past. Therefore, I am by no means an Apple diehard or Team Android fanatic and have no bias towards either side.
Samsung officially unveiled its next generation flagship smartphone, the Galaxy S9 and S9+, in Barcelona, Spain on February 25 to a crowd of nearly 5,000 media members, partners and staff. The latest generation in the Galaxy family stresses the most important component of a phone these days: its camera. Building the rest of the device around this essential peripheral is the key to understanding how Samsung took Apple's bread-and-butter and made it better. Additionally, by making an amazing camera and centering the fun and functionality of the phone around it, the brand has achieved the pinnacle of what a mobile entertainment handset can be and given us three key features Apple hasn't.
The Camera
Samsung's first venture into the dual aperture camera sphere has yielded very amiable results for those looking for a mobile phone camera to use in all conditions. With a f/1.5-f/2.4 aperture range and auto adjusting to lighting — mimicking that of the human eye — shooting in both lit and dark conditions aren't something to worry about. For comparison, the Apple iPhone X has an aperture range of f/1.8-f/2.4.
While the S9 and iPhone X both come equipped with 12 megapixel rear cameras, the S9+ also has a 13-megapixel telephoto camera. Both the S9 and S9+ feature 8-megapixel forward facing cameras, better than the iPhone X's 7-megapixels. With its 64-bit Octa-core Processor, the S9/S9+ shoots three four-frame shots for less noise in each photo. Additionally, the Live Focus mode returns with its adjustable blur effect that can be applied both before and after a photo is taken, more helpful and practical than the iPhone's Portrait mode. It also provides both close-up and wide angle photos in the gallery. The camera on Samsung's latest phones also wield the necessary technology for Super Slo-Mo, which is 4x slower than your average slo-mo.
Super Slo-Mo
Slow motion videos have become user favorites on platforms like Instagram where Stories allows for them to be shared and enjoyed on repeat. The average slo-mo is taken with 240fps speed and Samsung has found a way to make those occurrences even more epic with 960fps speeds using its Super Slo-Mo. Slightly sacrificing video quality for extremely slow speeds — the S9/S9+ shoot at 720p compared to the iPhone X's 1080p — the effect yields amazingly detailed moments.
With both an auto and manual mode, you can dictate exactly where and when the Super Slo-Mo starts. While it admittingly takes some time to get used to, having automatic Motion Detection in the auto mode makes it easy to plan in advance for the moment you want to capture by placing the box where you know motion will occur. The function takes 0.2 seconds of action and slows it down to six seconds. Additionally, the ability to take 20 clips in .mp4 format assures you don't miss any action and gives you the option to choose the best clip from the batch.
The best part about this feature is the ability to edit the clips in post production. Super Slo-Mo automatically creates a Reverse and Loop of the moment and has it ready to view instantly with a simple swipe up. Additionally, you can make it into a .gif file to share onto any platform and add your own music into it or choose from a library provided by Samsung. Sharing is a critical part of phone ownership today and Samsung has developed AR Emoji to combat Apple's popular Animoji.
AR Emoji
Once again utilizing the processing power of the camera on the S9/S9+, AR Emoji creates an actual image of your face. This is achieved through a 2D image mapped from over 100 facial features combined with 3D modeling. After mapping your face, you can modify the hair, glasses and clothing of your emoji. While the selection is still limited, we can confidently say this is probably a feature that Samsung will build out and expand in the near future after launch. Once again sharing is made easy by converting the AR Emoji into .gif form and is available through all third-party messaging apps like WhatsApp.
Extras: AR Camera, Dolby Atmos Surround Sound & Dex Pad
AR technology has been steadily gaining traction in the mobile realm, especially after the success of Niantic's Pokémon GO game. Tying back into the camera, Samsung has tapped its onboard assistant Bixby to provide services by simply pointing the camera at daily necessities.
Bixby is able to tell you about a location, food, wine, material goods, and makeup all by pointing the camera at them. But most importantly, it features Live Translation which is able to translate languages and currency on the screen. So far, 33 languages can be automatically detected with 21 that need to be manually selected. Basically, you have Google Translate in the palm of your hand without having to open the app.
Since all of us send so much time listening to music and watching videos on our phones daily, it made sense for Samsung to increase the audio quality for the best experience. Teaming up with AKG and Dolby Atmos, the S9 and S9+ both have stereo speakers tuned for movie theater-esque surround sound feel. The Surround Effect of the speakers gives you an experience that is 1.4x louder than previous devices with its dual amplifiers and ensures that even if you cover one speaker accidentally, sound quality will not be compromised.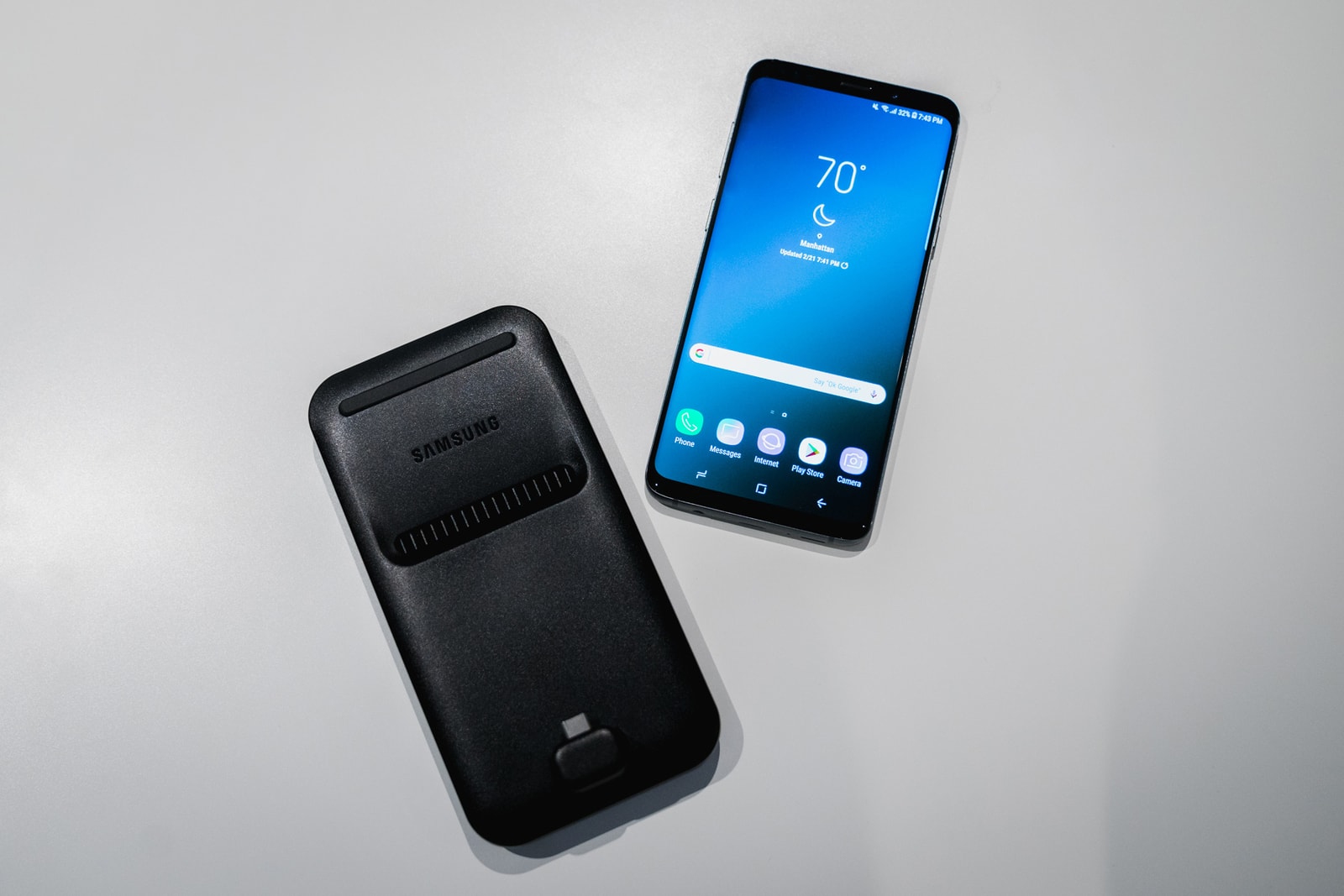 While the previous two functions are already built into the phone, Samsung's DeX unit for connecting the phone to a monitor is quite possibly its best add-on. Listening to feedback from the community, the new DeX Pad is way more ergonomic and functional than its DeX Station predecessor. The previous DeX Station looked eerily similar to Samsung's Fast Charge unit and propped the Galaxy Note8 or S8/S8+ up instead of laying it flat the way the new DeX Pad does. By changing this, the Pad allows for users to use their S9/S9+ as a mouse instead of relying on a separate physical one. This function makes the phone not only a great enterprise tool for traveling and daily use but essential for photographers looking to edit photos quickly with professional results in Adobe programs.
Real-World Applications
The real-world use of an add-on like DeX Pad is limited to having a computer monitor but once you plug in either at home, at a hotel, or at the office, you can easily type, message and edit photos. For those who are purchasing either the 5.8-inch screen S9 or 6.2-inch S9+, using the camera, Super Slo-Mo, AR camera, and Dolby functions are more likely.
Streetwear enthusiasts will be glad to know that the low-light capabilities of the camera allow for you to take photos of glow-in-the-dark soles on sneakers such as the KAWS x Air Jordan 4 and Nike Air Yeezy. You can also utilize the "Food Mode" in the camera for food porn photos that will make anyone on social media envious. Super Slo-Mo is limited only by your imagination and can be used to capture anything from a sick dance move to something as timeless as snow fall. If you're a frequent traveler, the AR camera and its translation feature will be your best friend. Finally, for the Netflix and chill generation, having surround sound provided by Dolby Atmos means you can lay in bed with your phone and feel like you paid for a full IMAX theater experience.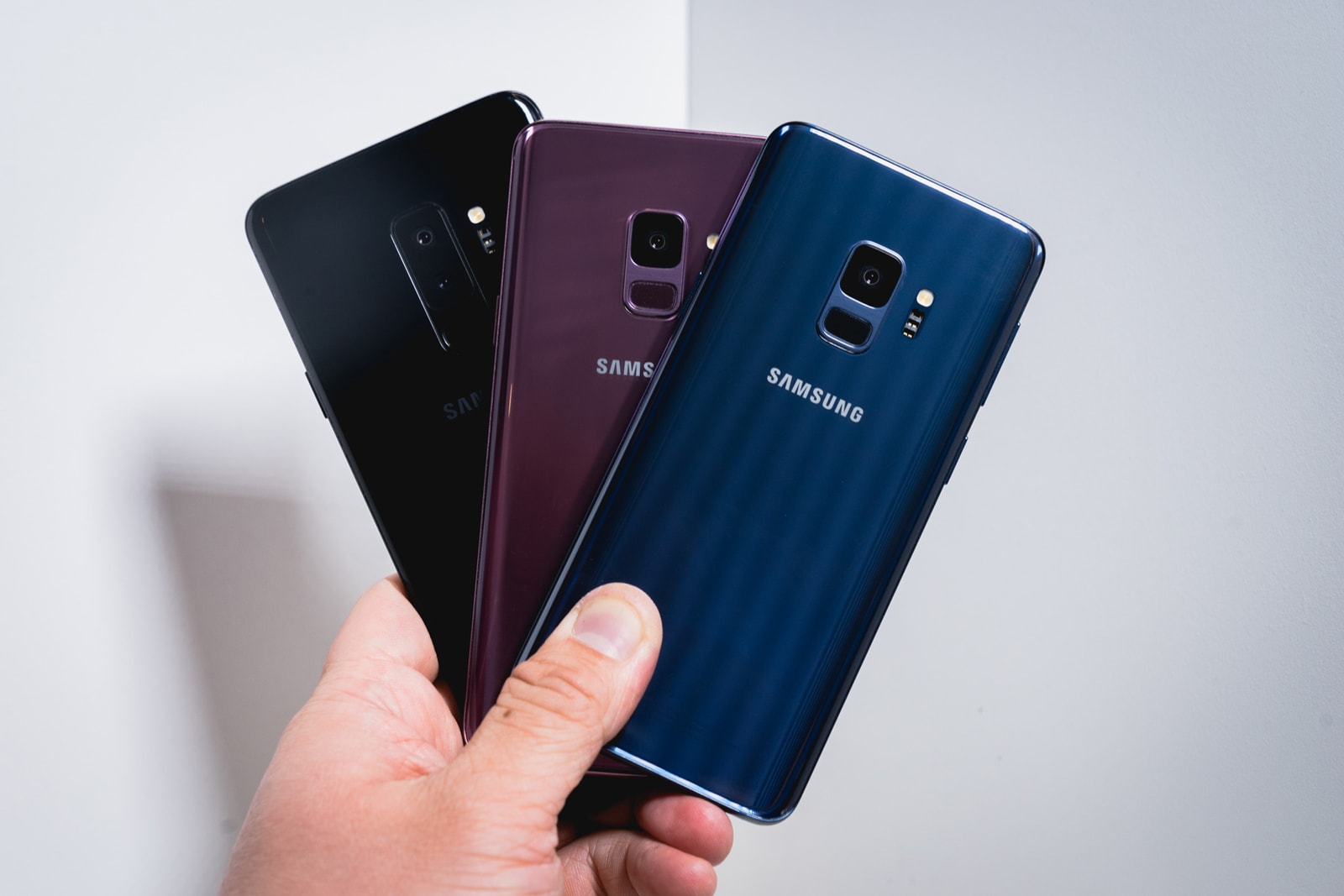 By no means is the Samsung S9/S9+ the limit to what can be achieved with a smartphone but it's at the forefront of the boundaries it has created for the current market. For those looking for a device that will not only provide the general functions of a phone but also moonlight as a mobile entertainment unit, this is the product for you. All the goodies you expect from the Galaxy family including a headphone jack, water and dust resistance, wireless charging and expandable memory (the base 64 GB can be expanded up to 400GB) are provided. Pre-order for the S9 and S9+ has already started and you can choose from Midnight Black, Lilac Purple or Coral Blue color options. The phone officially releases on March 16, it's your move Apple.